Weird History
Disconcerting Stories From Elvis Presley's Personal Life

Updated April 25, 2019
1M views
11 items
Legendary crooner Elvis Presley dated many women (and girls) throughout his short but bright career. More than a few revealed interesting, and disturbing, aspects of his sex life years after the affairs. According to their stories, the King of Rock 'n' Roll led a private life vastly different from the public persona he presented to fans.
Elvis Presley's wife, Priscilla, was the only woman he officially married, but there were numerous other paramours along the way – like other rock stars with storied personal lives, Presley was not known for his fidelity. Several were beauty pageant queens from Tennessee, and most had one thing in common: they were very young. The charismatic singer was charming and persuasive, but reportedly very manipulative.
Elvis Was Obsessed With Teenage Girls And Called Them "Cherries"
One of the first documented times Elvis hit on a young girl was in 1956. Jackie Rowland was 14 to Elvis's 21, and Jackie's parents discovered the pair in a side room backstage at one of his shows. When Elvis requested to take Jackie to a bar, her mother told him, "My little girl is under-age and she is coming home with me."
Another woman, Frances Forbes, says that she used to hang around Elvis's house when she was 13 years old. Elvis didn't notice her then, but as soon as she turned 14, he became interested. Forbes says "[14] was a magical age with Elvis. It really was." Elvis invited Forbes, along with two other 14-year-old girls, to pajama parties in his house, during which he taught the girls to apply makeup and tickled and kissed them. Elvis requested more young girls, and his manager delivered. One night, the singer removed a group of girls' clothing, kissed and fondled them, and then fell asleep with them in his arms. Another night, Elvis requested that the girls engage in mud wrestling while wearing white underwear.
"He was fascinated with the idea of real young teenage girls. It scared the hell out of all of us," said Lamar Fike, a former member of Elvis's entourage. Two years after his and Priscilla's divorce, when he was 39, he began seeing Reeca Smith, a 14-year-old friend of his stepbrother.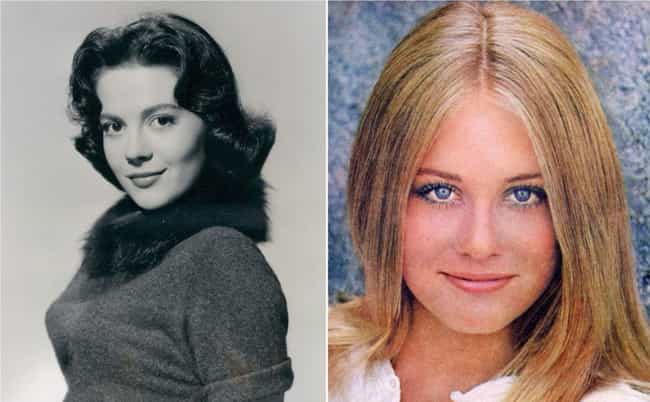 Both Natalie Wood And Cybill Shepard Criticized His Prowess In The Bedroom
Cybill Shepherd had a brief affair with Elvis, and she said that the sex was mediocre. In Elvis: A Southern Life, Williamson writes of Shepherd's recounted experience, "He was a great kisser and very sweet, but not the stud she had expected. She ascribed the difficulty to the drugs he was taking. "It was hard for him to be a natural man,' she said. In her 2000 memoir, Shepherd wrote that she taught Elvis some new sexual techniques, but that in the end, she couldn't handle his drug use.
Additionally, Rebel Without A Cause star Natalie Wood reportedly stormed out of Presley's bedroom 20 minutes after he wooed her, asking his entourage, "What's the matter with your boss? He's all hands and no action. I thought he was supposed to be king of the sack, but he doesn't want to do it with me." Wood also reportedly told her sister, "He can sing, but he can't do much else."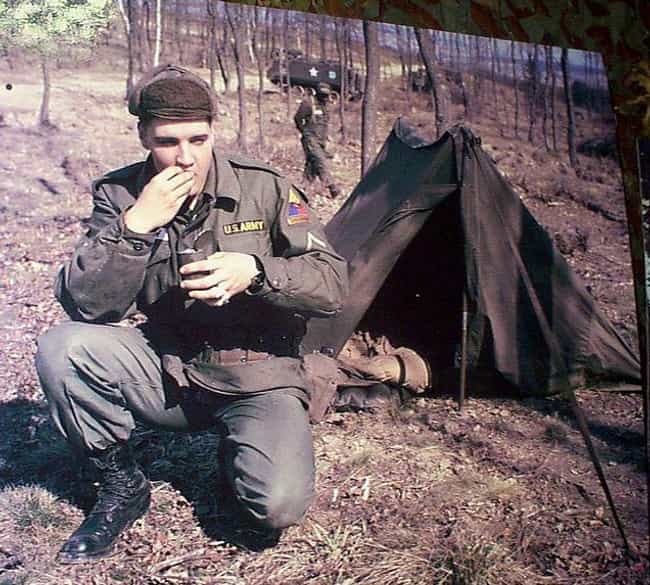 Elvis Fired Gunshots At His Last Fiancé And Was Extremely Controlling
Pageant girl Ginger Alden entered into a relationship with Elvis Presley when she was 20 and he was 41, but she reportedly met him much earlier in her life. When she was five years old, her father worked in Army public relations, and she claims it was through him that she first met Elvis.
She and her sister Terry, a fellow Tennessee beauty queen, both met with Presley as potential partners, and it was Ginger who impressed him the most. Terry lost Elvis's affections after she easily beat him in an arm wrestling contest. He had hoped to start a new life with Ginger, but they had a tumultuous relationship, and Elvis was abusive – he once fired shots over her car as she drove away after a fight. Elvis also asked an aide to let the air out of Ginger's tires so she couldn't leave, and he threatened to lock her inside the gates of Graceland.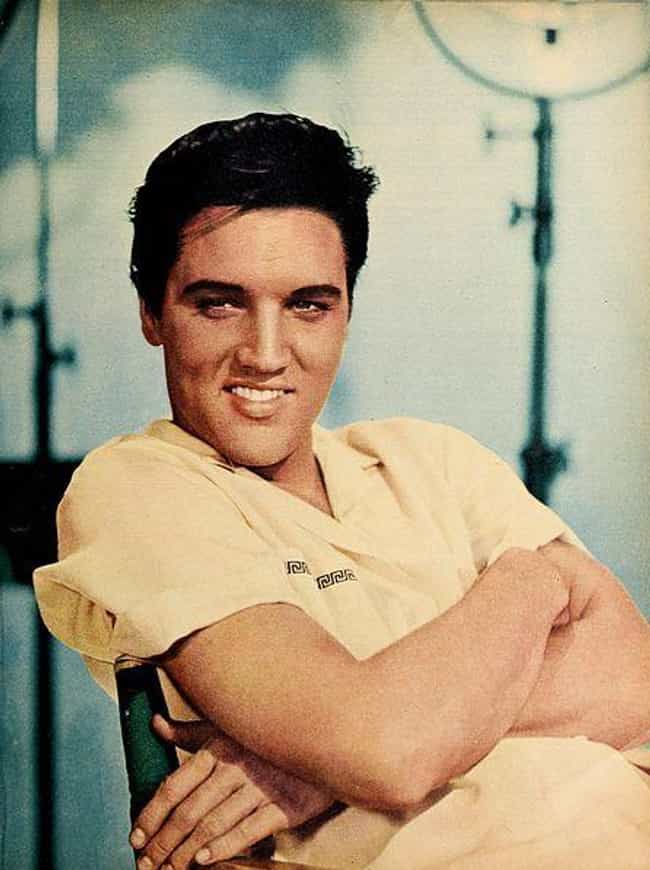 He Gave 17-Year-Old Priscilla Amphetamines To Keep Her Awake For Sex
Elvis and Priscilla often role-played in the bedroom. According to Priscilla and others close to the couple, Elvis also liked to watch Priscilla with other women: "At times, Elvis introduced another girl into the sex scene in his bedroom. In this play, Elvis had Priscilla and the girl pretend to make love while he watched, filmed, and sometimes joined in."
Elvis gave Priscilla amphetamines, to which he was addicted, to keep her awake during their late-night sex sessions. The pair used a Polaroid camera to photograph their escapades. Elvis kept the images in a silver suitcase, which was delivered to Priscilla after his death.