Weird History
10 Presidential Siblings Who Embarrassed POTUS

A lot of families have them - the black sheep, the underdog, the bad apple - whatever you want to call them, sometimes brothers and sisters cause problems for one another. Call it sibling rivalry.
Many of the presidents of the United States have had siblings who caused them a considerable amount of trouble, making their political and professional lives very, very difficult. The embarrassing antics of presidential siblings have given many a US leader a whole mess of things to worry about outside of just running the country - and these are just the shenanigans we know about!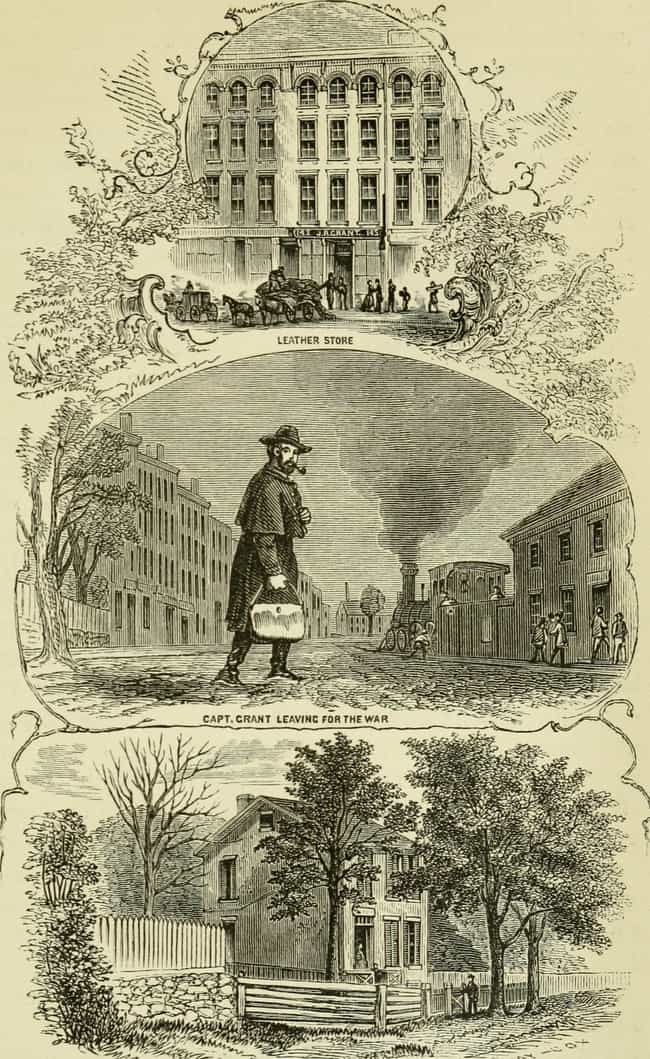 Orvil Lynch Grant, the corrupt younger brother of President Ulysses S. Grant, was rumored to have been a pretty shady guy who was always looking to make a quick buck. As a young man, Orvil ran the family leather shop with his other brother, Samuel, in Galena, IL, before relocating to Chicago.
He also happened to be involved in one of the many scandals that rocked his brother's administration. In 1875, President Grant's Secretary of the Interior Christopher Delano was accused of mismanaging provisions and land in the West as well as taking bribes for land allocation. Delano allegedly gave his own son, John, and the president's brother Orvil contracts to survey and map the lands, but neither man ever did any work.
Orvil was also connected to his brother's Secretary of War, William Belknap, who took kickbacks on trading posts in the West. As a result, traders had to raise prices just to cover the payments to Belknap and Orvil, which the consumers - many of them soldiers - complained about publicly. When the Senate investigated the bribes, General George Armstrong Custer went on record against Belknap and implicated Orvil as well.
Orvil then went on to work with a lawyer in New York state named J.H. Smith and the two men allegedly swindled a widow out of her money, using the president's name to do so. The relationship between the two men broke down later in their lives, perhaps due to intervention by the First Lady, Julia. Orville reportedly died in an insane asylum at the age of 45, although his wife denied it.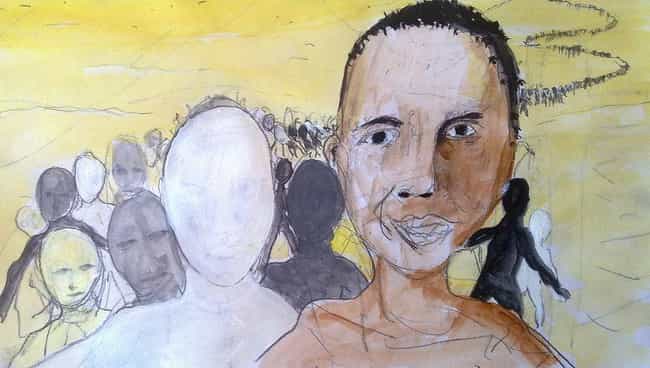 Barack Obama's half-brother, Malik, was born in Kenya, but has dual citizenship in the United States as well. President Obama's father was married three times and the president has at least five half-siblings, but Malik is the oldest. Malik Obama, who is a Muslim with numerous wives and once ran for political office in Kenya, claims to be a staunch supporter of Donald Trump.
Malik frequently made his way into headlines, criticizing his brother's administration for its LGBT policies and killing Libyan leader Muammar Gaddafi, among other things; however, the two men were once quite close. They served as the best men at each other's weddings and once seemed to be more closely politically aligned. As the firstborn Obama male, Malik has often expressed resentment toward his successful half-sibling.
During the 2016 Presidential Election, Malik was invited to the final debate between Donald Trump and Hillary Clinton, and has used Twitter to actively and vocally express his continued support of Trump. He even chimed in on the so-called "birther" debate by tweeting a picture of a forged Kenyan birth certificate for his half-brother.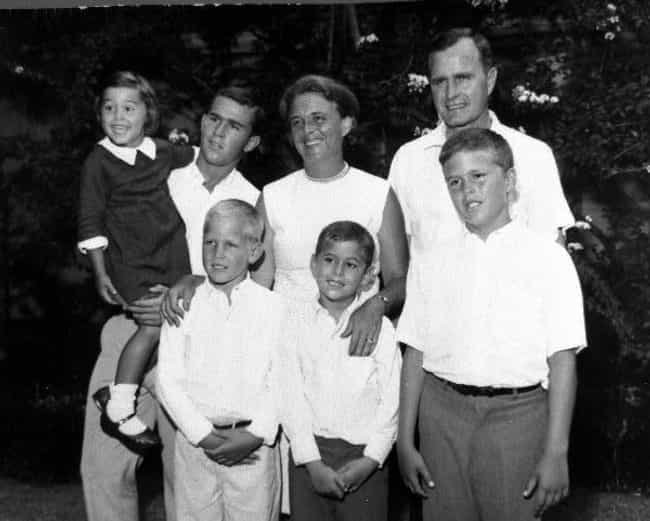 Neil Mallon Pierce Bush, the fourth of Barbara and George W.'s six children, did neither his father nor his brother any favors when it came to their political aspirations and controversy. During his father's vice presidency, Neil was a director for Silverado Savings and Loan and cost taxpayers over a billion dollars when the institution failed in 1988. The FDIC sued Neil and the other bank directors, alleging negligence and inappropriate business practices. Neil denied any wrongdoing, and ended up being sanctioned in the aftermath of the Silverado failure.
During the late 1990s, Neil then co-founded Ignite!, an educational software company, and traveled extensively to the Middle East and Asia to raise funds from investors. There, he dabbled in oil deals, technology stocks, and was later accused of insider trading in 1999 when he sold Kopin Company stock on the same day that the company made a deal with JVC, the Japanese electronics company.
Then, in 2003, Neil was once again in the news - but this time it was for a messy divorce. During depositions and extensive questioning by his soon-to-be ex-wife Sharon Smith's lawyers, Neil admitted to numerous encounters with prostitutes in Thailand and Hong Kong. Not wanting to be outdone or to give Smith the last word, one of Neil's friends accused Smith of taking some of Neil's hair in order to conduct a voodoo ritual on him. Smith claimed the hair was used to test for cocaine use. He also faced accusations of shady business practices and fathering another woman's child. That woman, Maria Andrews, is now married to Neil.
see more on Neil Bush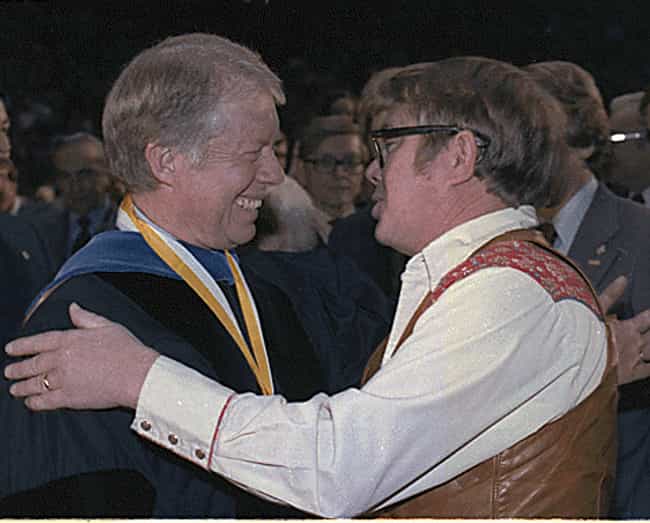 William Alton "Billy" Carter was a farmer, gas station owner, failed local politician, and opportunist in his own right. Once his older brother, Jimmy, ran for president, Billy took over the family farm, but was repeatedly investigated by the IRS and other government agencies.
In 1978 and 1979, Billy made three trips to Libya and eventually accepted a $220,000 loan from the Libyan government, which received national and international attention. Billy was a registered agent of the Libyan government, but denied ever exercising any inappropriate political influence as Libya attempted to establish oil connections with US companies.
Billy Carter was also known for his Billy Beer. In 1977, the beer-chugging "good ol' boy" persona that Billy exhibited was channeled into a marketing campaign for the product, but it didn't last long. Billy himself claimed to drink Pabst and later joked that he gave up drinking because his own beer was so bad.
Billy's own reputation waned as he continued to make public appearances and say controversial things - he once even insulted Jews and urinated in front of reporters on an Atlanta runway.
see more on Billy Carter