Attractions

List of Emery Roth Architecture

List of Emery Roth buildings, listed alphabetically with photos when available. Most, if not all prominent Emery Roth architecture appears on this list, including houses, churches and other structures where applicable. This list contains information like what city the structure can be found in, and when it was first opened to the public. If you want to find out even more about these famous Emery Roth buildings you can click on the building names to get additional information.
This list contains buildings like Citigroup Center and The New York Palace Hotel.
This list answers the questions, "What buildings did Emery Roth design?" and "What do Emery Roth structures look like?"
299 Park Avenue is an office building in New York City located on Park Avenue between 48th and 49th streets. The building is home to the New York headquarters of UBS Investment Bank which occupies approximately two-thirds of the floors. ...more on Wikipedia
City/Town: New York City, New York, USA
Opened: Jan 01 1967
Structural Height (m): 175.0
Architect: Emery Roth
Created By: Emery Roth
Style: International style
Construction Started: 1965
see more on 299 Park Avenue
299 West 12th Street is a residential building facing south onto Abingdon Square Park in the Greenwich Village Historic District on the west side of lower Manhattan in New York City. It was built by the developer brothers Bing & Bing and noted architect Emery Roth whose other works include The Beresford and The Eldorado. The building was granted an occupancy license on July 30, 1931, opening initially as an "apartment hotel" with a kitchen on the ground floor. In 1986, 299 West 12th Street and its sister building, 302 West 12th Street, were converted into condominiums, containing mainly studio and one bedroom units. It houses 183 condominium apartments. ...more on Wikipedia
City/Town: New York City, New York, United States of America, North America
Architect: Emery Roth
Created By: Emery Roth
59 West 12th Street is a residential building located in the Greenwich Village Historic District in lower Manhattan in New York City. It was built by the developer brothers Bing & Bing with noted architect Emery Roth whose other work includes The Beresford and The Eldorado. It was granted an occupancy license on August 7, 1931 and houses 101 condominium apartments. ...more on Wikipedia
City/Town: New York City, New York, United States of America, North America
Architect: Emery Roth
Created By: Emery Roth
Style: Art Deco
see more on 59 West 12th Street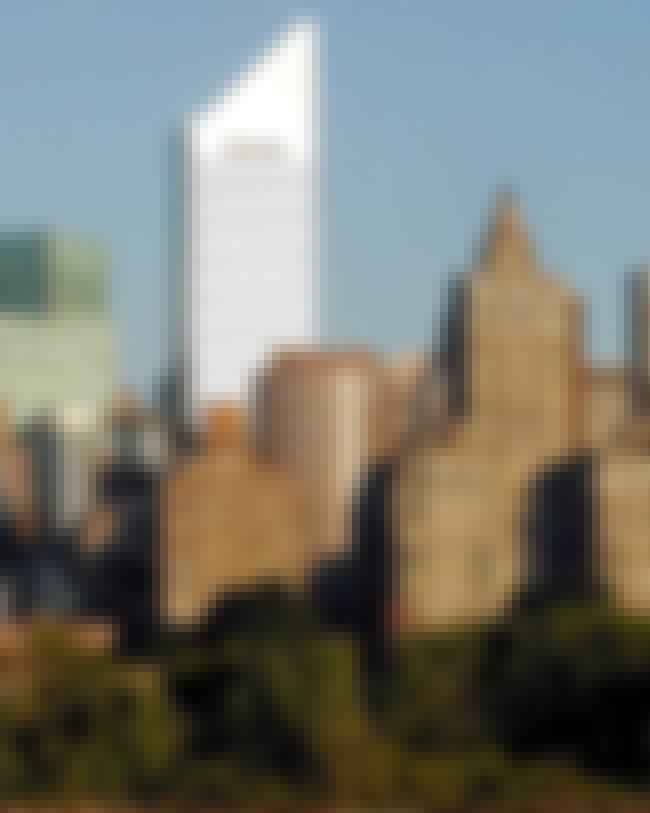 The Citigroup Center is an office tower in New York City, located at 53rd Street between Lexington Avenue and Third Avenue in midtown Manhattan. It was built in 1977 to house the headquarters of Citibank. It is 915 feet tall, one of the ten tallest skyscrapers in New York, and has 59 floors with 1.3 million square feet of office space, The building is one of the most distinctive and imposing in New York's skyline, thanks to a 45° angled top and a unique stilt-style base. It was designed by architect Hugh Stubbins and structural engineer William LeMessurier. The building is currently owned by Boston Properties, and in 2009, was renamed 601 Lexington Avenue. ...more on Wikipedia
City/Town: New York, USA
Opened: Jan 01 1977
Structural Height (m): 279.0
Floors: 59
Architect: William LeMessurier, Hugh Stubbins Jr., Emery Roth
Architecture Firm: Emery Roth and Sons, Hugh Stubbins and Associates
Created By: William LeMessurier, Hugh Stubbins Jr., Emery Roth
see more on Citigroup Center