Celebrity Couples
The Entire History Of Eminem And Kim's Relationship

Updated November 5, 2018
38.3k views
12 items
The music world is full of (in)famous unions, and the most prominent in recent memory is arguably Marshall Mathers and Kim Mather's relationship. Eminem's relationship with fans is great, but he's been open about his messy, complex feelings for the woman he married twice. The Eminem vs. Kim feud is far more complicated than you might realize, though. The two have been in each other's lives for decades, and they share children and history; their journeys, for better or worse, remain inextricably linked.
Eminem's deeply troubling childhood and everything since his career took off are in the public eye, but because Kim and his daughter aren't, we often only hear one side of the story. The truth is that Kim has had her own struggles and triumphs, but due to her ex's stratospheric fame, the facts often get lost in the shuffle.
This timeline documents the drama surrounding Eminem and his wife, their first marriage and divorce, their second marriage and divorce, their daughter, and what Kim and Eminem have to say about it all.
1988: Eminem And Kim Meet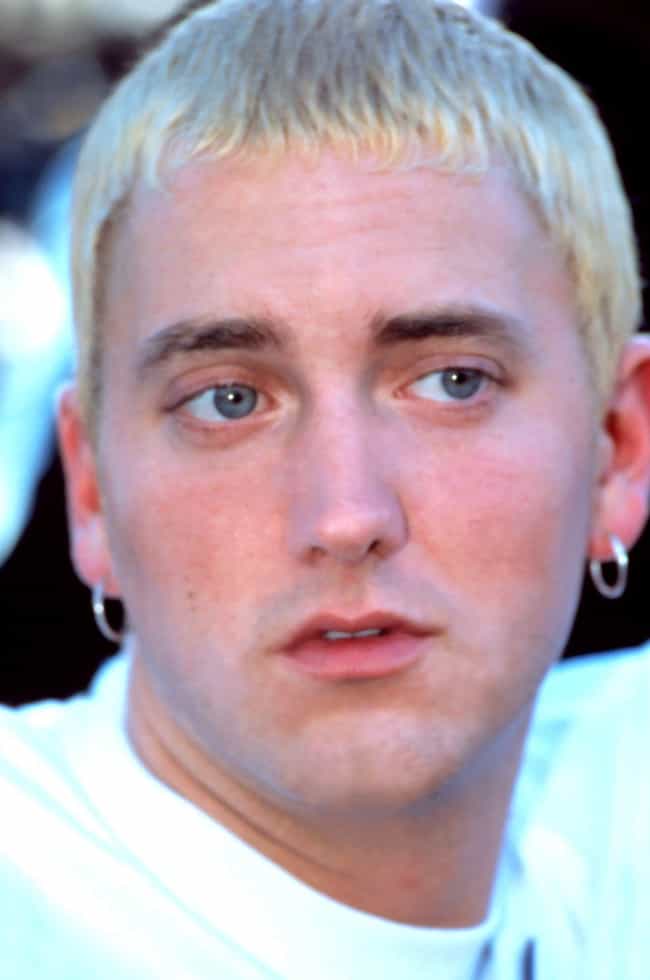 When Marshall Mathers was 15 and Kimberly Scott was 13, they met at a youth home. He was rapping while she watched from the corner. Eminem later recalled he was "standing on top of their coffee table with [his] shirt off, with a Kangol on, mocking the words to LL Cool J's 'I'm Bad.'"
1988: Kim Moves In With Eminem
A few months after they met, Kim moved in with Eminem and his mom, Debbie Nelson. Nelson wrote in her memoir, "Marshall arrived home from school with a tall, sulky blonde girl. He introduced her as Kim Scott and said she needed a place to stay. I was happy to help out."
According to Nelson, Kim wasn't communicative, and tension existed between the two from the beginning.
1988-1999: Eminem And Kim Have An On-Again, Off-Again Relationship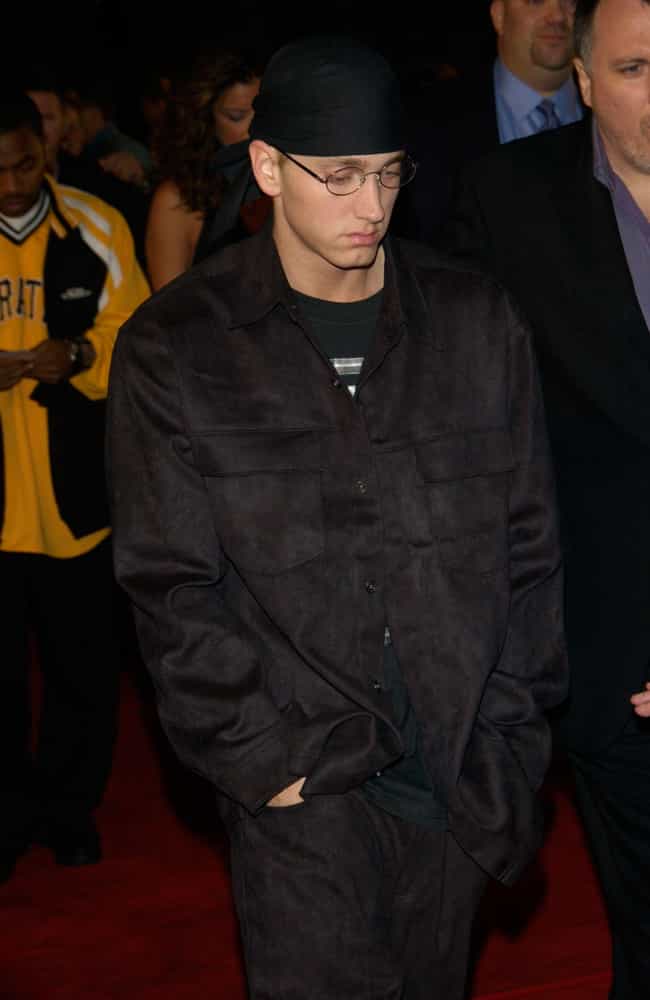 Debbie Nelson believed Kim was 15 when they met. Once she found out that Kim was 13, she actively discouraged the girl from getting together with her son. Nelson writes, "I always made sure she was tucked up on the couch outside my bedroom door every night. I did not want her sneaking upstairs to Marshall."
Despite Nelson's disapproval, Eminem and Kim maintained an on-again, off-again relationship until they married for the first time in 1999.
Shortly after the relationship began, Eminem dropped out of high school, and his mother asked her son and Kim to leave. The couple lived in poverty; as Kim told Rolling Stone, "The neighborhoods we lived in f*cking sucked."
1995: Their Daughter Is Born
In December 1995, Kim gave birth to their daughter, Hailie. The family lived in a dangerous neighborhood, as Eminem described to Rolling Stone. He mentioned how, after taking their TV and VCR, one thief came back to make a sandwich:
He left the peanut butter, jelly - all the sh*t - out and didn't steal nothing... But then he came back again and took everything but the couches and beds. The pillows, clothes, silverware - everything.
Briefly, they moved back in with Eminem's mom, but he claims, "My mother did a lot of dope and sh*t - a lot of pills - so she had mood swings." Though Debbie Nelson denies any drug abuse, the couple moved out of the house. Kim and Hailie then lived with her parents, and Eminem lived with friends.