Music
People Are Freaking Out After Eminem Said He Uses Tinder And Grindr Dating Apps

Since his career took off at the end of the '90s, Eminem has impressed fans with his clever rhymes and insightful lyrics... but he's also been accused of having an abundance of homophobic lyrics. However, following a December 2017 interview, fans realized they might not have known Eminem as well as they thought, particularly when it came to his love life.
In an interview with Vulture, the rapper admitted to using dating apps, including Tinder and Grindr. Yes, you read that correctly - Grindr. After word of the interview spread, the revelation shocked fans. If Eminem says that he uses Grindr, what exactly does that mean? Is Eminem bisexual? Has his use of homophobic slurs been his attempt to hide something? Or maybe this is simply another case of Em trolling the public.
Eminem's love life has been the fodder for many of his lyrics, and it is no secret that his upbringing was nothing short of troubled. Still, the possible revelation of the fact that Eminem uses dating apps, including ones geared towards gay men, has the Internet in a tizz.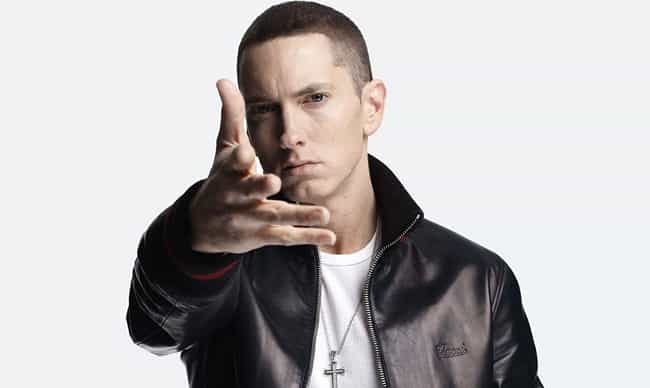 Eminem Is Looking For Love
It might be weird to think about Eminem moseying around the dating scene, but it's true, at least to some extent. "Since my divorce I've had a few dates and nothing's panned out in a way that I wanted to make it public," he said in an interview with Vulture. "Dating's just not where I'm at lately." So like many other single people, he's been looking, just not having any luck.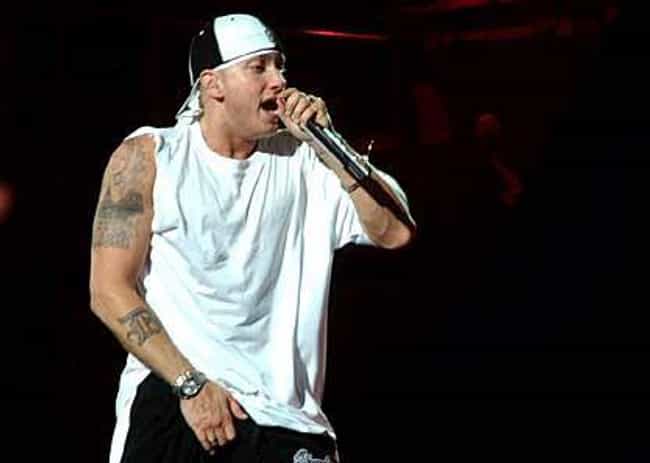 Eminem Said He Uses Tinder
In the interview, Eminem was asked how exactly he's been going about finding people to date. "When you were dating, how'd you meet people? Tinder?" the interviewer asked. "I mean, yeah," he responded. The interviewer responded by asking, "Are you serious?" Eminem then confirmed, "Yeah, Tinder."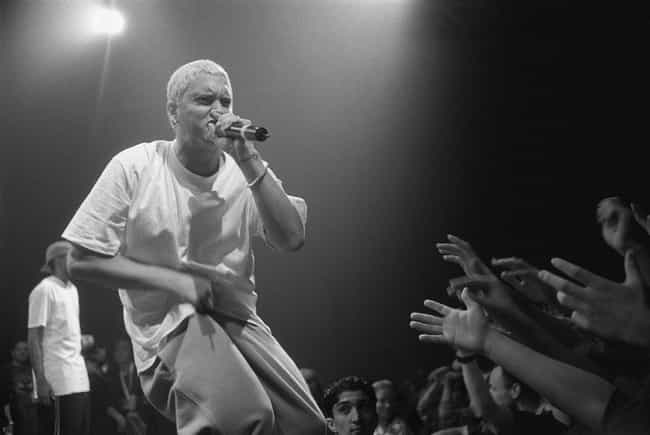 He Also Said He Uses Grindr
After Eminem said he uses Tinder, the interviewer asked "Really?" And then Eminem laughed and added, "And Grindr."
If you're not familiar, Grindr is a dating app for men who are seeking the company of other men. Fans went wild and began speculating about the rapper's sexual orientation. If Marshall Mathers is really bisexual, it has a lot of people wondering why so many of his lyrics and previous interviews are laced with homophobic and transphobic language.
Eminem's Rep Said The Grindr Comment Was A Joke
However, before people start sharing news that Eminem has made some big revelation about his sexual orientation, his representative says not so fast. The Muse contacted his rep at Universal, who responded, "I'm confirming that he was joking about using both Tinder and Grindr."
This makes sense, since the transcript of the interview clearly indicated that he laughed when discussing the subject of dating apps. And if somehow actually were gay, he would likely not reveal that information in such a casual, nonchalant manner.