READ

TMI Facts About Emma Stone's Sex Life

Since bursting onto the scene in Superbad, Emma Stone has captured the hearts and imaginations of dudes across America. While she tends to play down-to-earth characters, there's no denying that Emma Stone is sexy. If you need more proof, check out these hot Emma Stone photos and these pictures of Emma Stone in a bikini.
And, as with every beautiful actress, there's a fascination with Emma Stone's sexuality. Who's Emma Stone's boyfriend? Are there any juicy Emma Stone sex stories? What's her sex life like? This A-list star and her love life is one of the hottest topics in Hollywood.
If you can't get enough of the star of Easy A, and La La Land, then keep reading to discover some of the darkest, sexiest secrets about one Miss Emma Stone.
Jim Carrey Is In Love With Her
It's not only the general public that's smitten with Emma Stone - even big megastars have crushes. In 2011, actor Jim Carrey took to his website where he filmed a video declaring his love for Stone.
"Emma, I think you're all the way beautiful. Not just pretty, but smart and kind-hearted. And if I were a lot younger, I would marry you. Every day, for the rest of your life, you would thank God that I was the appropriate age for you. But I'm not. I'm 49. I have lines of my face, sometimes a little gray in my beard, and it takes me a little bit longer to pee than it used to."
Many criticized Carrey for being, well, a little weird, calling the letter creepy and bizarre. Despite the strange nature of the message, Stone said she was flattered by Carrey's video love letter.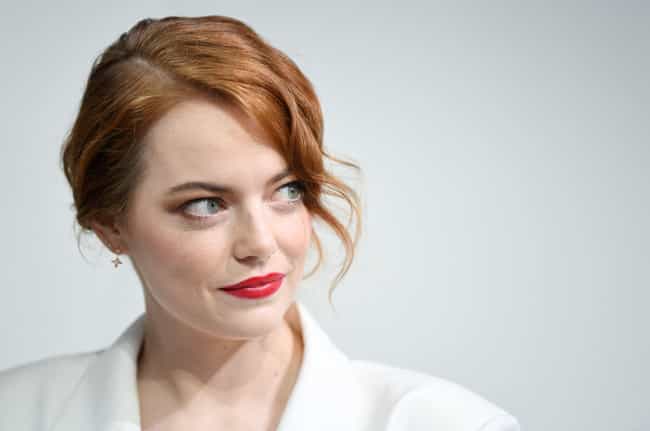 There Might Be A Pre-Fame Sex Tape
According to an "insider" within Emma Stone's camp, there is possibly a sex tape floating around where she's the star. It was (allegedly) filmed before she was a big deal, she's not in possession of it, and with every passing day there's a fear that whoever does have it will release it. And just in case you think Stone would release her own sex tape to capitalize on her success, "Emma's really happy with her career and proud of where she is. There's no way she would organize the release of the tape."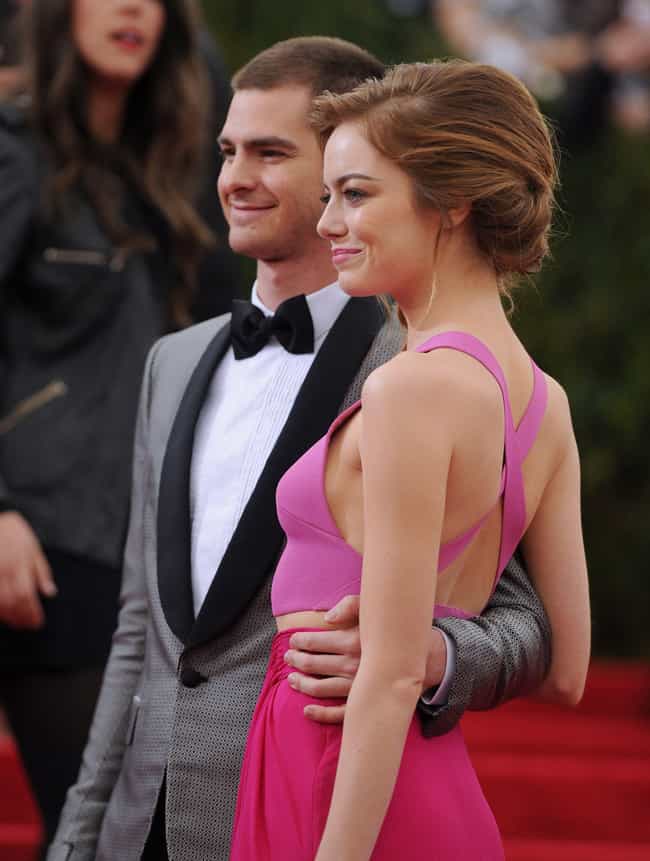 She Approves Of Andrew Garfield's Penis
When you're in a relationship with someone, if your sex life isn't great, it's probably not going to work out. Luckily for Andrew Garfield, Stone's on-again, off-again long-term boyfriend, the actress approves of what he's got going on downstairs. While talking about how to fit his penis into his comic book costume Garfield said, "I had one focus group and that focus group was Emma and she approved!" What a weird thing to say in an interview.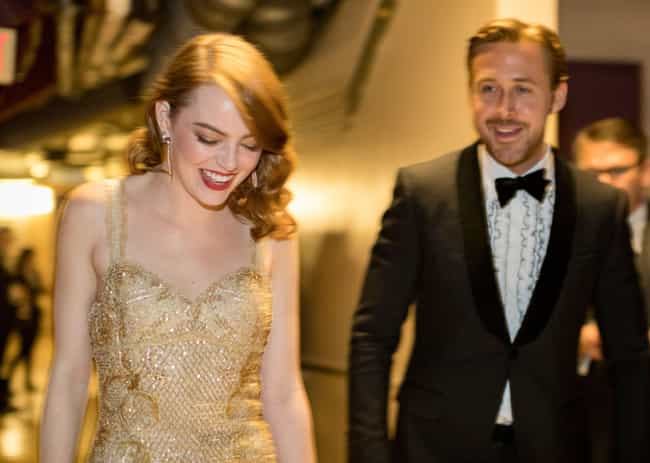 She Might Have Had A Thing For Ryan Gosling
After working on so many films with Ryan Gosling, it's safe to assume that Emma Stone might have developed feelings for her co-star at some point. In 2015, all the gossip rags were atwitter about the fact that Stone was very depressed about Gosling talking about being in love with his partner, Eva Mendez, in interview after interview. Apparently Emma's crush was so bad that Mendez was checking up on Gosling on set while the two were filming La La Land.