Weird History
How The Murder Of Emmett Till Impacted The Civil Rights Movement - And Remains Relevant Today

In 1955, a 14-year-old boy visiting his cousins in Mississippi became the victim of a brutal, racially motivated attack. After rumors spread that Emmett Till had whistled at a white woman, two men kidnapped and beat the teenager, ultimately shooting him in the head and throwing his body into a river.
The murder sparked national outrage when Emmett's mother, Mamie Till, insisted on an open-casket funeral so people could see the horrific injuries he suffered. Emmett's death led directly to Rosa Parks's protest and the Montgomery bus boycott, which propelled Martin Luther King Jr. to national prominence.
Like other horrific instances of racial violence, including the 1921 Tulsa massacre and thousands of lynchings after the Civil War, Till's murder reinforced the ugliness and injustice of white supremacy in America. But the case also acted as a catalyst for the civil rights movement - especially after an all-white jury acquitted the murderers, who publicly confessed to the crime. For decades, the murder of Emmett Till has inspired people to fight for change.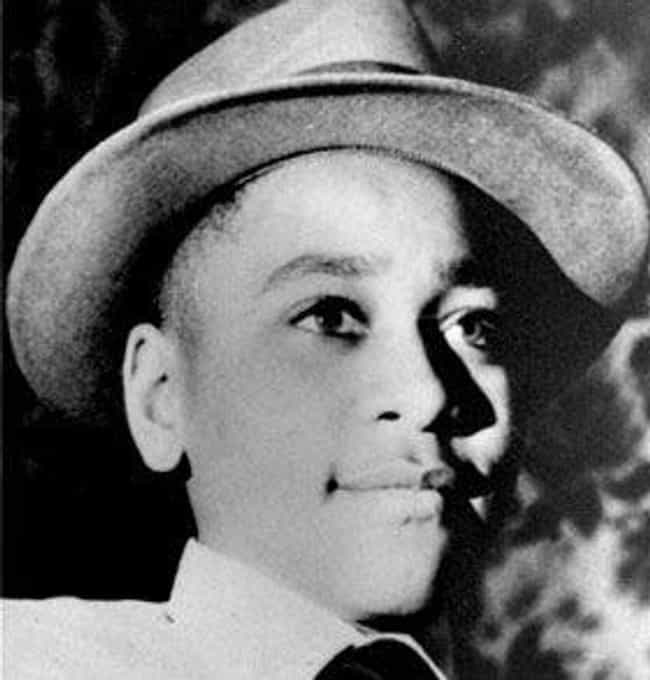 Emmett Till Was Murdered After A White Woman May Have Lied About Him
In August 1955, Emmett Till was a 14-year-old boy visiting relatives in Mississippi. His mother, Mamie Till, warned her son to "be careful" and "to humble himself" to whites on his trip to the segregated South.
But Emmett attracted the attention of Roy Bryant and John W. Milam after Bryant's wife, Carolyn, claimed Emmett had either touched her or used obscenities. The two men kidnapped the teenage boy, brutally beat him, shot him in the head, and threw his body in a river. In 2008, Carolyn allegedly admitted she lied under oath about Emmett's actions.
Emmett Till's Mother Chose An Open-Casket Funeral For Him
On September 1, 1955, Mamie Till learned the Tallahatchie County sheriff had found her son's body. The sheriff recommended burying Emmett in Mississippi, but Mamie insisted the young boy's body be sent to Chicago where she would bury him. When she saw the crime's devastating effects on her 14-year-old son's body, Mamie chose to have an open-casket funeral.
Mamie wanted everyone to "see what they have done to my boy." Crowds flocked to the funeral home, and with Mamie's permission, Jet magazine and The Chicago Defender both ran photos showing Emmett's body. Mamie's choice helped to galvanize the civil rights movement.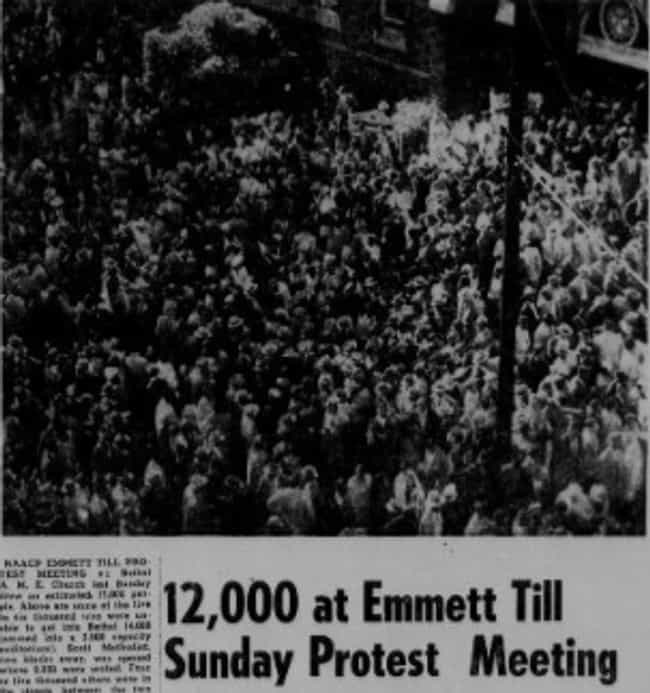 Protests Broke Out Around The Country After The Murderers Walked
The acquittal of Emmett Till's murderers only weeks after his open-casket funeral sparked protests around the world. The all-white jury took less than an hour to set Emmett's killers free, with one juror reporting it would have been faster, but they stopped to have a soda.
Thousands not only protested in the streets, they also wrote letters to the White House asking for justice. Mamie Till told her story to the crowds, and Emmett's murder became a rallying cry for the civil rights movement.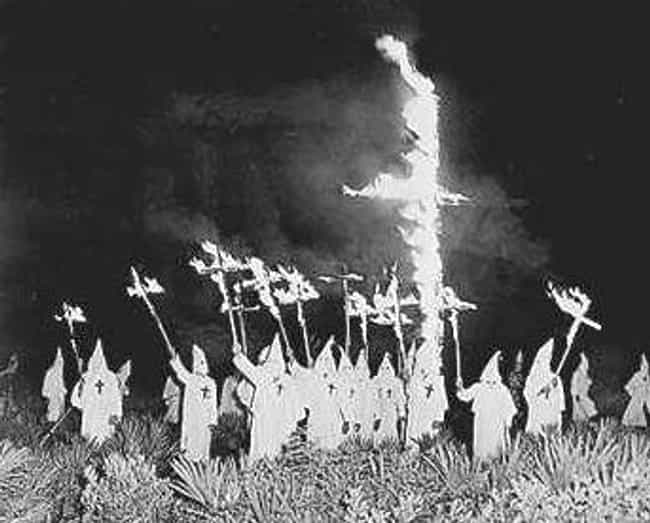 The KKK Threatened Death To Civil Rights Activists
Dr. T.R.M. Howard got involved in the case, hiring bodyguards to protect the Black witnesses and Mamie Till during the trial. He also helped the witnesses escape from town after they testified. After the acquittal of Emmett Till's murderers, Howard openly spoke out against the FBI:
It's getting to be a strange thing that the FBI can never seem to work out who is responsible for the killings of Negroes in the South.
By December 1955, Howard was on the Ku Klux Klan death list, which forced him to move away from Mississippi.