VOTE
Engagement Party Ideas You'll Fall in Love With

424 votes
167 voters
10.7k views
27 items
So technically you aren't required to throw an engagement party, but who wouldn't want to? Especially when you're still high on adrenaline and excitement of the beautiful proposal you just received or performed. There's no better way to celebrate your love than with a party! Or really, a party before the actual (wedding) party!
Traditionally, friends or family throw the engagement party. But whether you're the lucky bride or groom-to-be or are just looking for awesome engagement party ideas for your best friend, you've come to the right place. Regardless of who is helming the party responsibilities, we've got you covered when it comes to engagement party themes, decorations, games, invitations, and food! It's everything you need to throw the most epic love-bash your friends have ever seen…until, of course, your wedding.
Splitting off into your own girl and boy groups is what the bachelorette and bachelor parties are all about, but this engagement party is about bringing together friends from both sides of the aisle. This is a great time for people to meet so that no one is too shy to hit the dance floor at the wedding reception. BBQs, small intimate dinners, and low-key afternoon shindigs are great settings!
Celebrate any way you want to, just make sure that everyone invited to the engagement party will also get an invite to the big day. You don't want to make it awkward later on when someone doesn't make your guest list. Grab your fiance and start planning! Let us know which ideas are your faves and which ones wouldn't get invited to the wedding!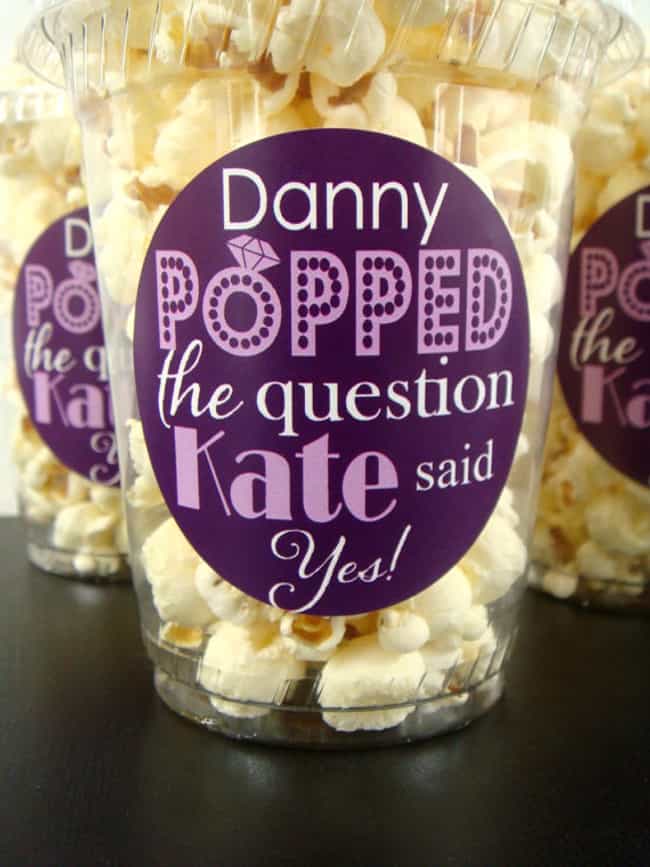 Send guests home with bags of popcorn! There's no better way to celebrate "popping the question!"
(
Source
)

Agree or disagree?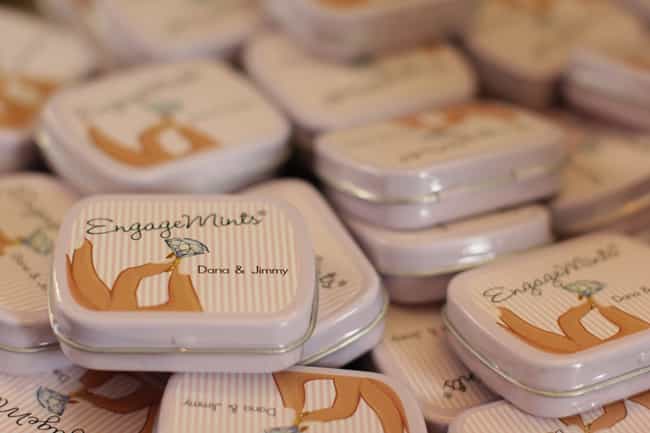 Engage-mints are a great favor for your party. Add your names and a cute picture. They can also work as save the dates!
(
Source
)

Agree or disagree?
Create a Jenga Guest Book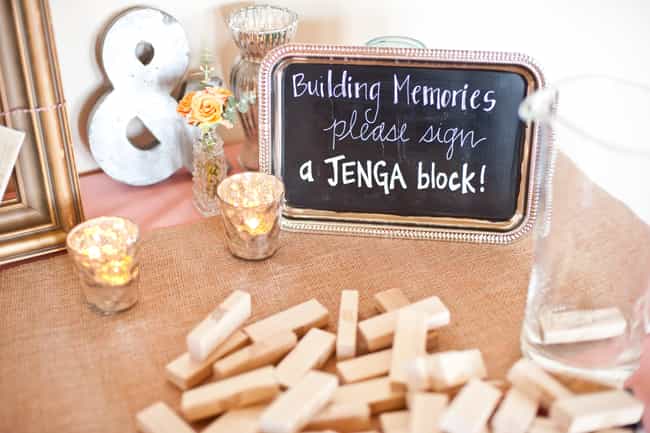 Your engagement is the first step towards building a family. Have guests contribute to the "building" theme and have them sign Jenga pieces. It's a great new take on a guest book! And playing the game later on in life will always bring you really fun memories of your engagement party.
(
Source
)

Agree or disagree?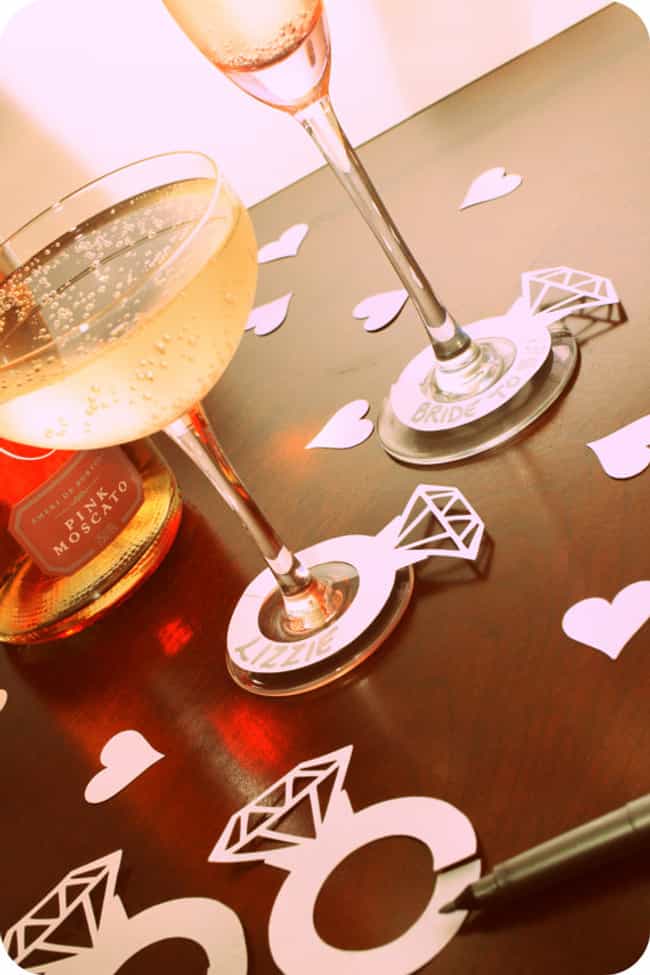 The number one question on everyone's lips is going to be, "can I see the ring?" So give the people what they want and place rings on everything! Throw a construction paper ring around a champagne glass, or deck out your dessert table with rings!
(
Source
)

Agree or disagree?