Entertainment

Enough Said Movie Quotes

20 votes
13 voters
5.9k views
8 items
"Enough Said" movie quotes tell the tale of one woman who unexpectedly finds herself dating her friend's ex-husband. The romantic comedy movie was written and directed by Nicole Holofcener and stars Julia Louis-Dreyfus, James Gandolfini, Catherine Keener and Toni Colette. "Enough Said," which is the second-to-last movie made by the late Gandolfini, was released on September 18, 2013.
In "Enough Said," single woman Eva (Julia Louis-Dreyfus) attends a party with friend Will (Ben Falcone) where she meets two new friends, Marianne (Catherine Keener) and Albert (James Gandolfini). Eva soon makes a friendship with Marianne and begins a romantic relationship with Albert. All is going well with both, until she learns that Marianne and Albert were formerly married and now bitterly divorced.
Despite urging from friend Sarah (Toni Colette), Eva continues both relationships with neither Albert or Marianne aware of the mutual relationship. While she continues to have fun with Albert, she learns more about him from Marianne's complaining. With this inside info about Albert, Eva begins to see his faults and in turn he starts to see Eva as more like Marianne, creating quite the tricky set of relationships.
If this rom-com isn't quite your style, there are many other great movies in theaters such as
"The World's End,"
"Getaway,"
"Drinking Buddies,"
"The Mortal Instruments: City of Bones,"
"Paranoia,"
"Kick-Ass 2,"
"We're the Millers,
"Elysium,"
"Percy Jackson: Sea of Monsters,"
"2 Guns,"
"Blue Jasmine,"
"The Wolverine,"
"The To Do List,"
"Only God Forgives,"
"World War Z,"
"Man of Steel,"
"This Is the End,"
and
"Olympus Has Fallen."
Marianne: "So you're a masseuse?"
Eva: "I am. What is it that you do?"
Marianne: "I'm a poet."
Eva: "And I'm a dreamer."
Marianne: "No, really, I am."
Eva: "Oh, you're really a poet? Oh!"
Eva attends a party and makes a new friend, Marianne. While there is a bit of awkwardness when they discussed their professions, the two would go on to become great friends.
Should this be higher or lower?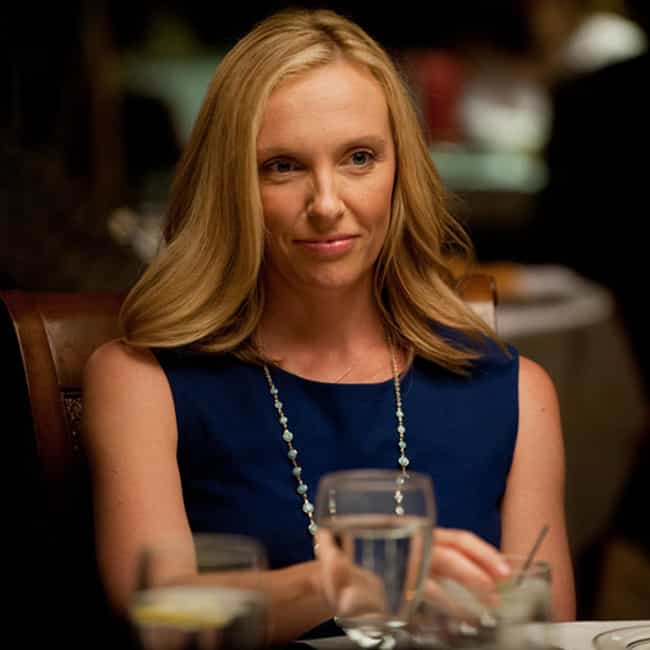 Eva: "Remember that new client of mine? Well it turns out, she is Albert's ex-wife."
Sarah: "Stop seeing her, please"
…
Eva: "I have lost all perspective. I've been listening to this woman say the worst things about the guy that I'm starting to really like. She's like a human TripAdvisor."
Sarah: "Albert is not a hotel."
Eva: "If you could avoid staying at a bad one, wouldn't you?"
Sarah: "Oh my god"
Sarah advises Eva to stop seeing Marianne, knowing if Marianne found out that Eva was dating Albert that there would be trouble. Eva however see a positive in keeping both relationships active.

Should this be higher or lower?
Ellen: "1975 channel four"
Albert: "What time?"
Eva: "Oh, come on"
Ellen: "Saturday morning"
Albert: "Woody Woodpecker, Pink Panther, McDuff the Talking Dog, which I didn't like but I watched anyway, Monster Squad, Land of the Lost, then um, Big John Little John, which was like the movie Big but much weirder."
Eva: "Okay, that's incredible!"
Ellen: "I thought I watched a lot of TV."
Albert: "I looked forward to that lineup."
Eva: "What, were you neglected as a kid or what?"
Albert: "No, I was kind of raised like a veal. I was put in a dark room and fed and told not to move."
Albert, Eva and Ellen bond over breakfast one morning when Ellen tests Albert's memory of television lineups from decades past. Amazingly, Albert knows his stuff.
Should this be higher or lower?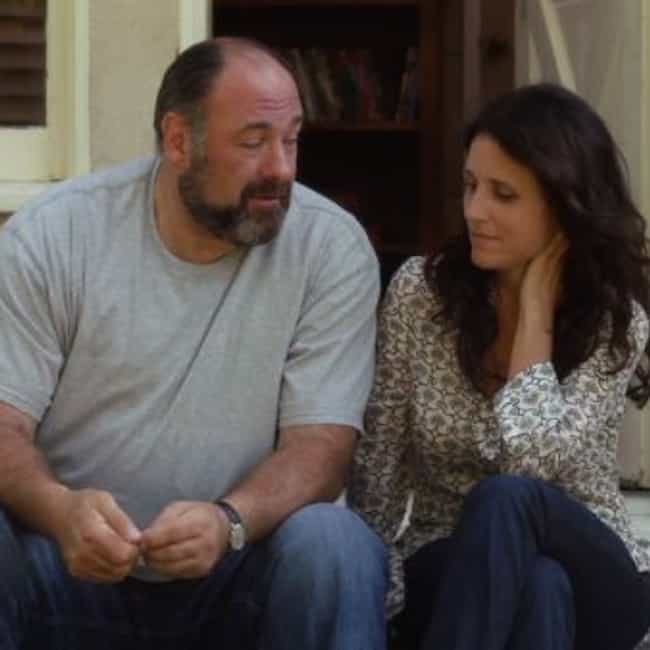 Eva: "Hi!"
Albert: "Hi!"
Eva: "Oh, did I get the day wrong?"
Albert: "No, why?"
Eva: "Because you're wearing your pajamas…"
Albert: "It's Sunday. I like to be comfortable."
Eva: "Oh, good!"
...
Eva: "I don't know what my life is going to be like with this whole going away to college thing. I guess we should develop hobbies."
Albert: "Actually, I weave."
Eva: "Like baskets?"
Albert: "Yeah, I do it in the garage."
Eva: "Really?!"
Albert: "No"
Arriving at Albert's house for a lunch date, Eva is surprised to see that Albert is wearing his pajamas. The awkwardness soon wears off though as Albert makes a basket weaving joke.

Should this be higher or lower?