Weird History Eric Clapton Once Went On An On-Stage Racist Rant That He Spent His Life Regretting

45.9k views
9 items
Follow
Eric Clapton has had a lengthy musical career, playing with groups like The Yardbirds and Cream before going solo in the 1970s. During his time in the spotlight, Eric Clapton said some provocative things, engaged in some questionable affairs, and took more than his fair share of drugs. With so much nastiness, it's hard to even begin to filter through a list of the worst things Eric Clapton has done.
Which story about the wild rockstar Eric Clapton is most damning? The time he went on an atrociously racist rant in the middle of a concert immediately comes to mind. Then there was his horribly abusive marriage to Pattie Boyd, which started after the singer lured her away from her first husband. Let's not forget those years where Clapton was regularly spending $16,000 a week on cocaine. The list goes on, forcing one to wonder just how much the public will let slide in exchange for a few catchy tunes.
Clapton Stopped A Concert To Go On A Racist Rant About How England Was Becoming A "Black Colony"
In August 1976, Eric Clapton took time out of a concert to publicly praise the controversial British politician Enoch Powell, a conservative who championed the idea that welcoming a large numbers of immigrants would lead to violence and bloodshed in England.
Clapton started more or less campaigning for Powell by yelling to the crowd, "Listen to me, man! I think we should vote for Enoch Powell. Enoch's our man. I think Enoch's right, I think we should send them all back."
Clapton continued, "Stop Britain from becoming a black colony. Get the foreigners out. Get the [expletives] out. Get the [expletives] out. Keep Britain white. I used to be into dope, now I'm into racism. It's much heavier, man. F*cking [expletives], man."
The now infamous clip reemerged into the public eye when it was featured in a documentary about Clapton titled Life in 12 Bars. While the film's creators seem to like Clapton, the scene sticks out as one of the star's nastiest moments, and prompted Clapton to apologize in 2018 for being "semi-racist."
Clapton's rant went on to call out people of Arab descent, Jamaicans, and several other groups who the rockstar once happily cribbed musical influence from.
Clapton Abused His First Wife And Blames His Actions On Booze And Drugs
Eric Clapton's problems with addiction are well documented. The star has freely admitted that alcohol and drugs dominated his life and his relationships for years. Clapton's marriage to his first wife, Pattie Boyd, was destroyed by his drinking, drug abuse, and unfaithful practices. The two were wed in 1979, but divorced in 1988, in large part because Clapton had fathered a child with another woman.
In 1999, Clapton claimed that "There were times when I took sex with my wife by force and thought that was my entitlement. I had absolutely no concern for other people." Pattie Boyd has also spoken out about their relationship, stating that she would "pray he would pass out when he came to bed and not try to touch me."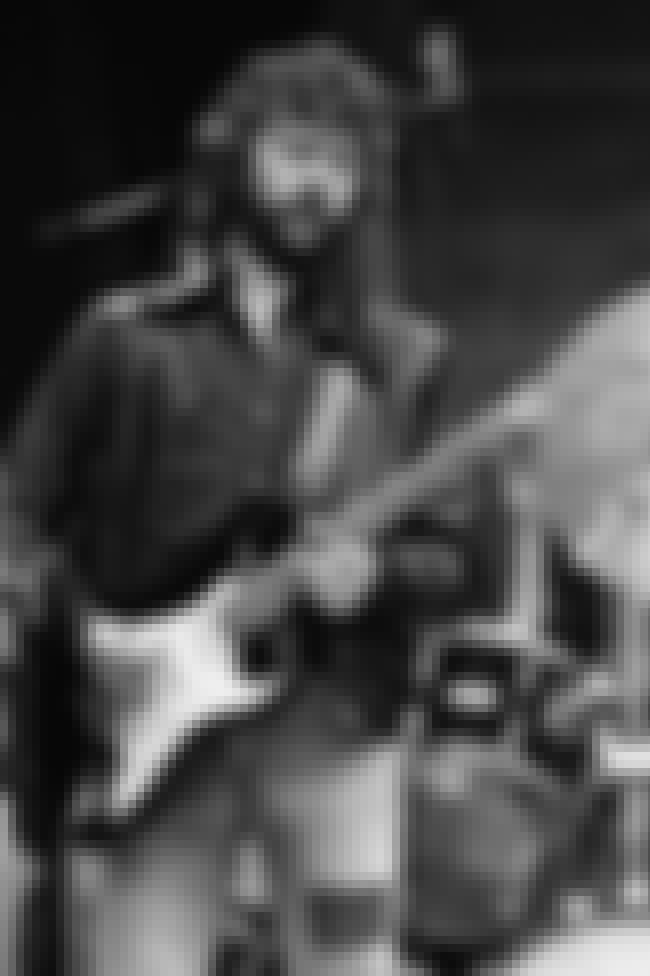 At His Worst, Clapton Was Spending $16,000 A Week On Cocaine
In his 2007 autobiography, Clapton admitted that, during the 1970s, he was regularly spending the modern-day equivalent of $16,000 a week on cocaine. The artist also admitted to using copious amounts of heroin during that period, to the point that he had to take a break from touring.
Even after Clapton kicked his habit of using hard drugs, the star was still majorly dependent on alcohol. At his worst, Clapton would arrive drunk to his own shows, and would regularly perform while lying down on the stage. Looking back on this bleak time, Clapton said that it all felt rather normal when it was happening. "The fact that I was laying down on stage means at least I showed up."
Clapton Pursued George Harrison's Wife Relentlessly And Even Wrote A Song About Her
Clapton's selfish behavior while drinking and doing drugs adversely affected all the people in his life. His first wife, Pattie Boyd, was originally married to the Beatles's George Harrison until she left him for Clapton.
Boyd married Harrison in 1966, but within a few years, their marriage was struggling. Just as things were going sour with Harrison, Boyd met Clapton, who promptly declared his love for her. Clapton was so enamored that he even wrote her a song called "Layla." When confronted, Clapton told Harrison that he was in love with his wife. Even after this encounter, Clapton continued to try his hand at wooing Boyd, and even showed up at the house she shared with Harrison while he was drunk.
When he arrived, "George handed him a guitar and an amp — as an 18th-century gentleman might have handed his rival a sword — and for two hours, without a word, they dueled... at the end, nothing was said but the general feeling was that Eric had won. He hadn't allowed himself to get riled or go in for instrumental gymnastics as George had. Even when he was drunk, his guitar-playing was unbeatable."
Clapton and Boyd were married in 1979, but the couple divorced less than a decade later.