Weird History Eric Clapton Once Went On An On-Stage Racist Rant That He Spent His Life Regretting

Eric Clapton hit the London blues-based rock scene in the early '60s, when he was still a teenager. He gigged around southern England with various bands, hung out with old friends like Jimmy Page of Led Zeppelin (then a studio musician), and played with whichever active bands would have him. In '63, he joined the Yardbirds. In '66, after leaving the Yardbirds, he cut a record with John Mayall's Blues Breakers. That album was released in July '66. In December '66, Fresh Cream, the groundbreaking debut album from a new super group featuring Clapton, Ginger Baker, and Jack Bruce, hit shops. Graffiti appeared around London reading "Clapton is God". Though Jimi Hendrix showed up not long thereafter to steal Clapton's thunder, the enigmatic Englishman indisputably changed the face of electric guitar playing. When Cream played its now legendary final show (until reuniting decades later) on November 26, 1968, Clapton was 23 years old.
Clapton continued producing successful music for decades after his early super stardom. But, like many musicians of his generation, much of Clapton's adult life was marred by addiction, tragedy, and personal drama. Derek and the Dominoes, a super group Clapton formed with Duane Allman of the Allman Brothers, put out one record before falling apart due to extreme drug use. A lot of the songs on that record, Layla and Other Assorted Love Songs, were about Clapton's unrequited love for Patty Boyd, George Harrison's wife, who eventually returned Clapton's affections and left Harrison for him. In 1991, Clapton's four-and-a-half-year-old son Conor died when he accidentally fell from a 53rd story window.
And then there's the racist, xenophobic rant Clapton unleashed on stage on August 5, 1976 in Birmingham, England. The things Clapton said in this slurred diatribe are shocking even by the standards of a generation of musicians who had orgies with 14-year-old groupies. So what happened? Is Eric Clapton racist? What was the context of his life at the time?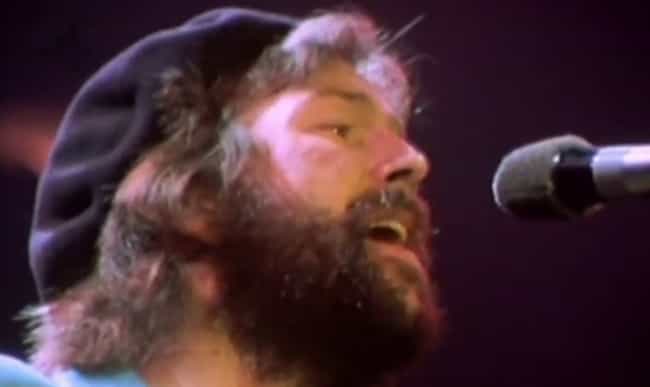 Clapton Stopped A Concert To Go On A Racist Rant About How England Was Becoming A "Black Colony"
In August 1976, Eric Clapton took time out of a concert to publicly praise the controversial British politician Enoch Powell. He yelled to the crowd, "Listen to me, man! I think we should vote for Enoch Powell. Enoch's our man. I think Enoch's right, I think we should send them all back."
"Stop Britain from becoming a black colony. Get the foreigners out. Get the wogs out. Get the coons out. Keep Britain white. I used to be into dope, now I'm into racism. It's much heavier, man. F*cking wogs, man. F*cking Saudis taking over London. Bastard wogs. Britain is becoming overcrowded and Enoch will stop it and send them all back. The black wogs and coons and Arabs and f*cking Jamaicans and f*cking … don't belong here, we don't want them here. This is England, this is a white country, we don't want any black wogs and coons living here. We need to make clear to them they are not welcome. England is for white people, man. We are a white country. I don't want f*cking wogs living next to me with their standards. This is Great Britain, a white country. What is happening to us, for f*ck's sake?"
Clapton's tirade re-emerged into the public eye when featured in 2018's Life in 12 Bars, a documentary about him. The film's debut prompted Clapton to apologize for being "semi-racist."
Enoch Powell's "Rivers of Blood" Speech Influenced Clapton's Rant And Inflamed Xenophobia In Britain
Enoch Powell was a scholar-turned-politician from Birmingham, a working class city in England's Midlands (so-called because it's the middle of the country). Powell is most well known for delivering his "Rivers of Blood" speech on April 20, 1968. An inflammatory anti-immigration screed, the speech (perhaps inadvertently) served as a rallying cry for racial exceptionists in the UK who saw England, Wales, Scotland, and Northern Ireland (the four nations of Britain) as "white countries" and immigrants as colonists attempting to take their birthright from them.
An excerpt:
"A week or two ago I fell into conversation with a constituent, a middle-aged, quite ordinary working man employed in one of our nationalized industries.

After a sentence or two about the weather, he suddenly said: 'If I had the money to go, I wouldn't stay in this country.' I made some deprecatory reply to the effect that even this government wouldn't last for ever; but he took no notice, and continued: 'I have three children, all of them been through grammar school and two of them married now, with family. I shan't be satisfied till I have seen them all settled overseas. In this country in 15 or 20 years' time the black man will have the whip hand over the white man.'"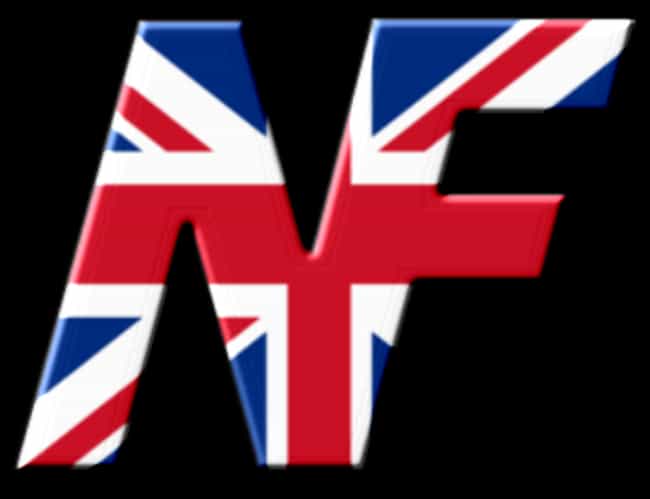 The Rise Of The National Front And Extreme Conservatism In Britain Served As The Setting For The Outburst
Fully understanding the context of what Clapton said, and the political climate in which Powell existed, requires at least cursory information on a political party called National Front (not to be confused with the French party of the same name).
The National Front formed at some point in the mid-to-late 1960s (some say 1966, others 1967) when a handful of men involved in extreme-right English politics decided to united a number of small groups with similar goals into a political front (hence the name). NF's platform included proposals to ban all immigration to Britain and to send all non-white immigrants back to their ancestral nations. The party was anti-communist and supported white governments in former African colonies settled by Europeans. Richard C. Thurlow, author of Fascism in Britain: A History, 1918 - 1985, calls the formation of the National Front "the most significant event on the radical right and fascist fringe of British politics" in the second half of the 20th century.
In the 1970s, as the British economy stagnated and countless Britons were out of work, the National Front gained prominence by inflaming fears of immigrants arriving in droves, populating entire towns and cities, and taking what precious little work existed from the locals. As this was happening, a new radical left, associated in part with the burgeoning punk rock scene, also emerged, and violent clashes between the far right and far left, in which the police were also usually involved, erupted in cities throughout Britain.
It was in this climate that Clapton went on his racist rant.
Clapton Was Out Of His Head On Drugs In The '70s, Spending As Much As $16,000 A Week On Heroin
Eric Clapton suffered serious substance abuse problems throughout the 1970s. In his 2007 autobiography, he admitted to spending about £8,000, or $16,000, a week on cocaine (Clapton apparently adjusted this figure for inflation). A piece from Rolling Stone on Derek and the Dominoes, Clapton's early 1970s supergroup with Duane Allman, reads:
"'We weren't doing a bunch of drugs during our recording. But if you're drinking whiskey and snorting cocaine and heroin it's still going to be in your system tomorrow,' recalls former bandmate Bobby Whitlock. The situation was so dire, label boss Ahmet Ertegun tried to intervene. 'He didn't want Eric to go down that road," Whitlock says. "But he did, he was already on the way. You can't stop a junkie. Only death stops a junkie.' Ultimately the band's partying wasn't sustainable, and the clip ends with Whitlock describing Derek and the Dominos' failed attempted to make a follow-up and the drug-induced paranoia that led to the group's demise."
Even after Clapton kicked hard drugs, he was dependent on alcohol. He purportedly drank two bottles of liquor a day at the height of his alcoholism, and once performed an entire concert lying down because he was too drunk to stand. Looking back on those years, Clapton writes: "The only reason that I didn't commit suicide was the fact that I knew I wouldn't be able to drink any more if I was dead."