True Stories
Horrible Escalator-Related Deaths

Updated October 24, 2018
264k views
10 items
Millions of people use escalators every day without incident. Sometimes, however, horrible accidents can happen, and while the number of people who have died on escalators is relatively low, fatalities do occur on a fairly consistent basis.
You might be asking, "How does an escalator kill you?" or "How do you die on an escalator?" These ten stories of escalator-related deaths will answer both, and make you better appreciate elevators or even good old-fashioned stairs. In short, escalator accidents can be quite serious.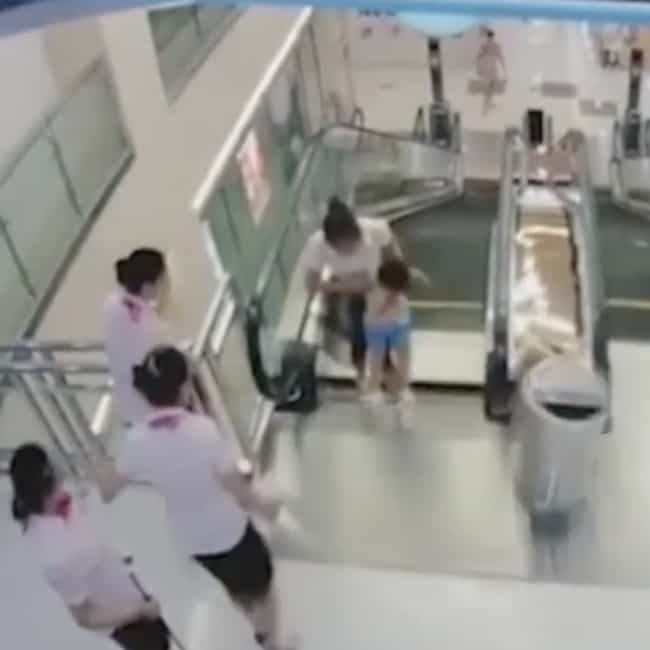 Mother Saves Son but Perishes in Escalator Malfunction
In late June 2015, Xiang Liujuan noticed that a plate at the top of an escalator was missing in an Anliang department store in Jingzhou, in Hubei province, China. She managed to push her son to safety, but sadly, Liujaun fell through the hole and underneath the escalator, crushing her to death.
Investigators determined the department store as at fault for the accident, as they provided no warning
at the bottom
of the escalator that the unit was broken. They also point to the fact the escalator should have been shut down and roped off as soon as the missing panel was discovered.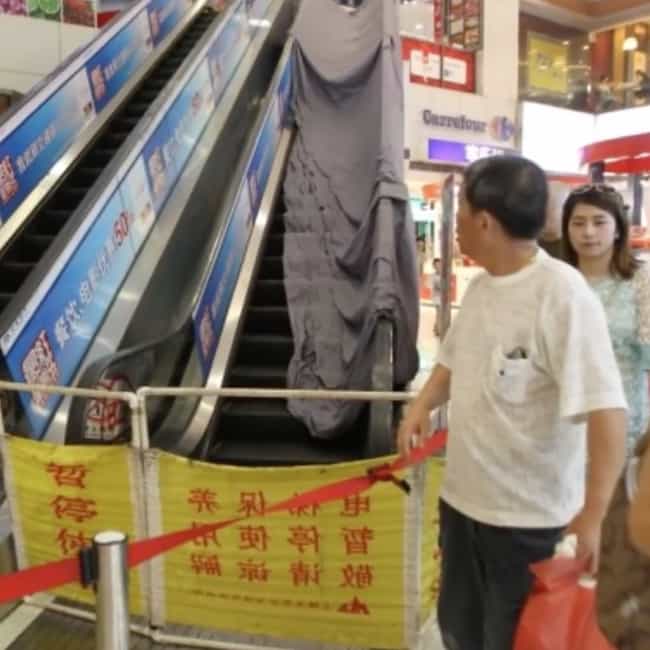 Toddler Dies in Escalator Mishap
Only a few months after Xiang Liujuan saved her son, but not herself, from perishing on a broken escalator, in October 2015, another little boy in Chongqing, China, was caught between the escalator steps and the handrail at a Hongqihegou metro station, dragging him into the mechanism.
The unit was reportedly working properly at the time of the accident, so the metro station was not at fault. However, the boy was apparently left unsupervised by his mother, which lead to his being unaccompanied on the escalator at the time of his death.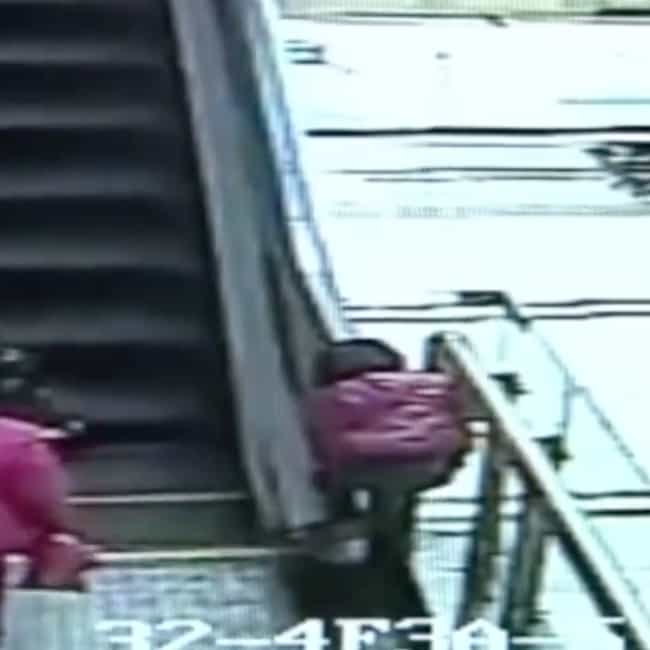 Girl Plummets to Death While Playing on Escalator Handrail
China experienced a plague of escalator-related deaths from 2015 to 2016. On the morning of January 10, 2016, at a
Kunming,

Yunnan Province,

south China, shopping mall, a three year-old named Ximei fell from the rail of a fourth-floor escalator while playing unsupervised. Her grandmother, who owns a booth in the shopping center, was present at the time, but had not been watching Ximei when she fell.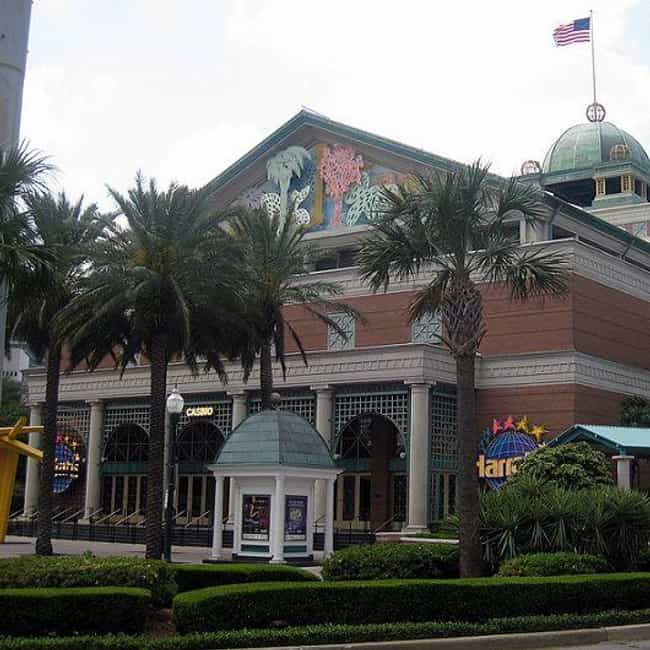 Man Falls to Death Sliding Down New Orleans Casino Escalator
A man from Charlotte, North Carolina, died inside the
Harrah's Casino in New Orleans, Louisiana, on April 7, 2016 after attempting to slide down the handrail of an escalator. The man,

James Edward Darst, was in town for a conference. No word on whether Darst was intoxicated at the time he attempted to slide down the rail.