Survival
14 Essential Camping Equipment/Accessories

Since the dawn of humanity, people have been sleeping outdoors; but unlike our early ancestors, when we go camping, it's for fun! These days, camping equipment is a huge industry, and for good reason. Pople love going camping, glamping, and/or roughing it for fun. Even if you've never been on a camping trip, odds are you know someone who has, and it's time for you to take the plunge and see what everyone was talking about all these years.
To get you started, you'll need some gear and other essentials, which are best-suited for an amazing camping trip. This list highlights the basic needs of a camping trip, from the sleeping bag to the tent, but there are many more items available than what's listed here. Take a look below, and outfit yourself at your local Bass Pro Shops, which has all the necessary things you need to go out and enjoy your next camping trip.
All costs listed below relate to the items pictured. Follow the links for more information.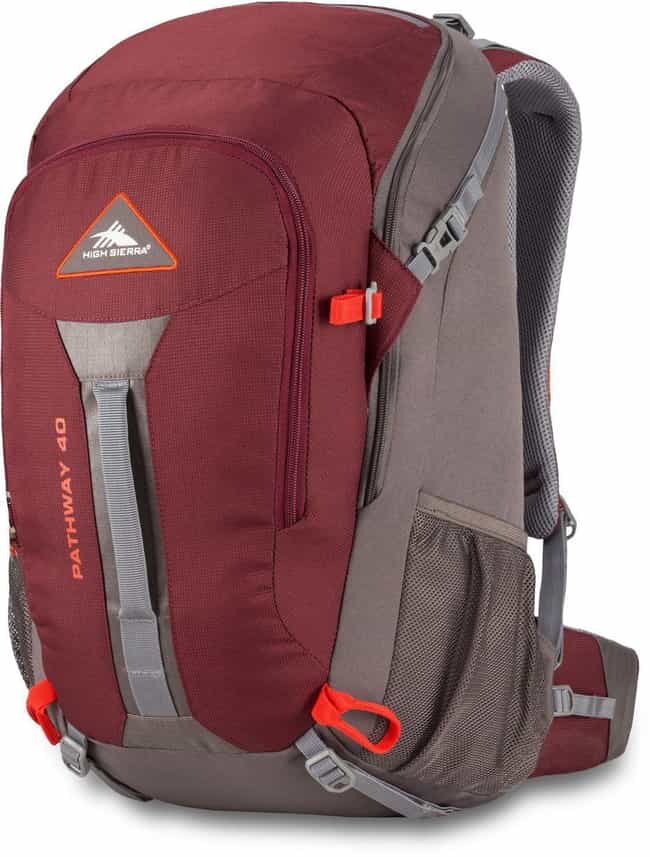 Cost: $74.99
You're going to need a place to store your stuff, even if you go car camping. Camping and hiking go hand in hand, and any experienced camper knows, there's more to do and see than your campsite. If you drive up to a lot, park, and camp right there, odds are you won't remain for long, as there's bound to be something of interest you will need to hike to. A backpack is the perfect accessory to get this done.
You want to get a backpack capable of holding everything you'll need, but more than that, it needs to be comfortable. Backpacks are designed to take the strain off your back, but if you get one that causes back strain or pain, you need to find a better bag. Bass Pro Shops has numerous options in this area, and the staff can help you choose the backpack that's right for you.
Lanterns, Flashlights, Or Headlamps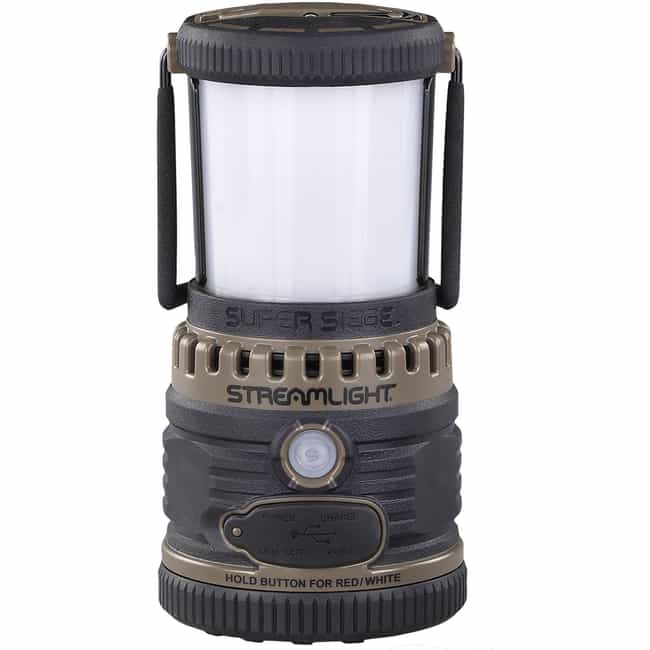 Cost: $159.99
Here's an item that should be in every camper's pack. Without a flashlight, headlamp, or lantern, your camping activities will slam to a halt as soon as the sun sets. If you're thinking that your campfire will be enough, you may be forgetting that your bathroom requirements might require you to go out into the woods to take care of business.
Additionally, it's nice to have a lamp of some sort while you're eating in low-light, or while you're getting ready to sleep at night. It's a good idea to have at least two of these, and when it comes to options, there are thousands. Get a lamp with a high lumen count, and make sure you bring extra batteries (or propane) for your lantern.
Matches, A Lighter, Or Flint & Steel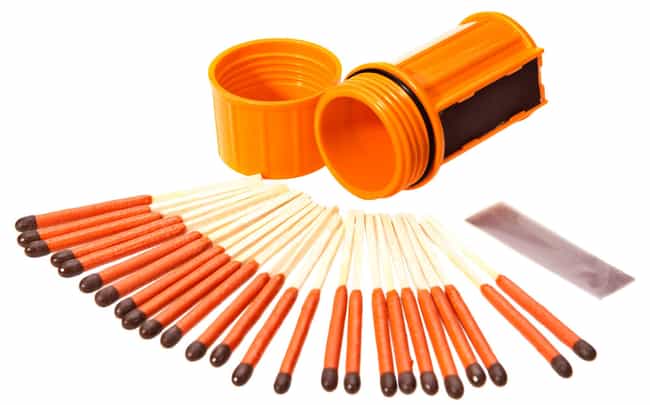 Cost: $8.99
Unless your light source is a lightsaber, you're going to need something else to start a campfire. Before doing so, check the local rules and regulations before lighting anything, as there may be restrictions on open flames during dry weather.
Bring along waterproof matches, a lighter with a long stem, and/or flint & steel if you want to impress the people you're camping with. Only select "dead" wood for your fire, and don't cut down any foliage unless it is allowed by local rules. Always practice fire safety, and never leave your campfire unattended.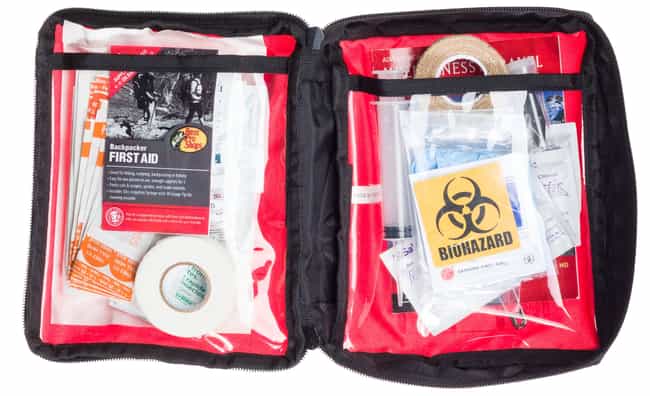 Cost: $19.99
This is one of those items that's better to have and not need than to need and not have. Whenever you travel into the great outdoors, you need to have a first aid kit on hand, know its contents, and how to use them.
Make sure you get one with disinfectant and antiseptic wipes, gauze, tape, and various types of bandages, so you are prepared for any emergency. Read the manual that comes with your kit, and replace used and expired items whenever necessary.