Country Music
12 Must-Have Pieces Of Equipment For Your Next Fishing Trip

So, it's time for your first fishing trip and you have nothing to take with you. That's okay; thanks to the availability of everything you might possibly need at your local Bass Pro Shops, your fishing equipment checklist is taken care of, even if you're a beginner and don't know where to start. Given that you'll be fishing, you need to determine what type of fishing you're planning on doing. Bass Pro Shops has you covered with everything from fly fishing to casting in the deep blue sea.
This list highlights the items you will need for any sort of fishing trip, though the focus is on freshwater casting gear. If you're heading out to the ocean, or planning on doing some shore fishing, you can find the items you need at the store, but they won't be listed here. Additionally, fly fishing is unique to the sport, and won't be covered, but most of the non-specific items listed here are needed for anyone as they go out on a fishing excursion.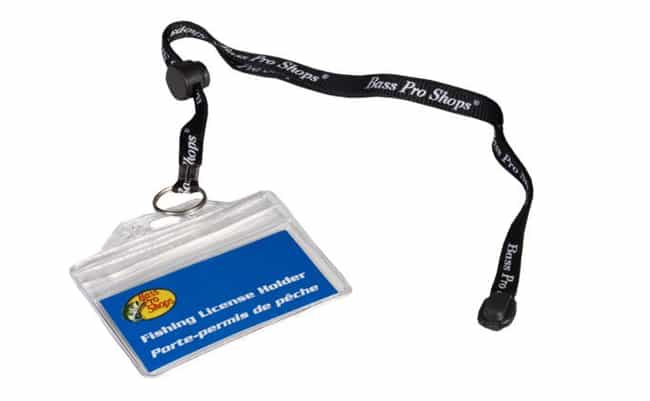 There are few exceptions where it is legal to fish without a license, so if you're not joining a charter with a guide, you better have your license. You can get one at any local Bass Pro Shops location, so be sure to get that taken care of before you head out to the water.
A lot of fishermen like to have something to keep their license safe in case Fish and Game comes by to check their catch. Pick up a Fishing License Holder from Bass Pro Shops, and rest assured you won't have to worry about losing or damaging your "get out of jail free" card as you pull in your next trophy.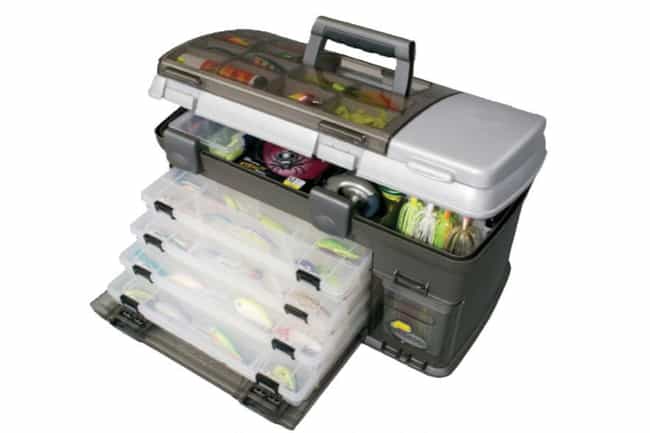 If there's one piece of equipment every angler requires, it's a place to keep all the weights, lures, extra line, and good luck charms. For that, you will need a tackle box. There are thousands of varieties, so it's best to try and find a good, sturdy option that's slightly larger than you need.
You want to get a tackle box with more room than necessary because, let's face it, you're going to get more stuff to throw in there eventually. Plano makes some fantastic tackle boxes, and there are many different styles to choose from. A beginner would be well served by the Plano 7771 Guide Series Tackle Box (pictured) as it excels in portability and storage space.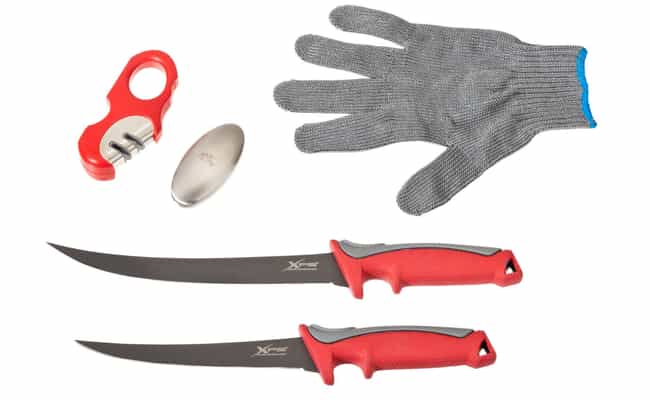 Unless you plan on eating your fish whole, you're going to need to clean them, and that takes special tools. You could try to use a steak knife from your kitchen, but if you want to do it properly, you need a good fillet knife.
Fortunately, you can buy everything you need at Bass Pro Shops, thanks to the XPS Professional-Grade Fillet Kit (pictured). This kit comes with two knives, an ambidextrous cut-resistant fillet glove, an odor bar, and a sharpener, which all fit neatly into the custom roll-up sleeve.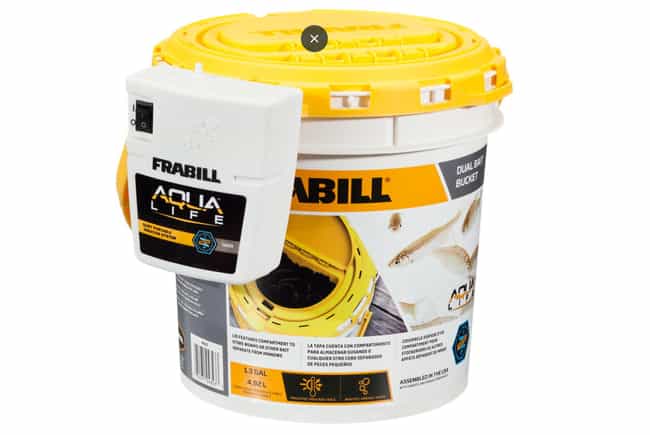 Bait is an essential component of fishing, as few fish will jump out of the water into your boat. You may want to use a lure, but if you're more interested in live bait for your fishing trip, you'll need to keep them alive long enough to toss 'em into the water and entice a fish to snap onto your line.
Depending on what you're using, you will need a system of one type or another. You could spend hundreds of dollars on an expensive solution, or you could go the cheaper and easier route with a live bait bucket and aerator. These are pretty much what they sound like: a bucket with an attached aerator to keep oxygen flowing into the water. You will keep your bait alive and healthy right up to the point you spear them onto your hook and toss them into the water.