Culture
15 European Castles You Can Rent For Less Than $150

Updated June 14, 2019
12.5k views
15 items
Sick of that same old family trip to Disney World? Going on a fairytale vacation doesn't have to mean going to the Magic Kingdom, or even breaking the bank - just rent a real castle instead. You read that right. Instead of an overpriced theme park or a horrible vacation rental, escape to one of these cheap castle rentals in Europe.
Lavish vacation rentals in Europe offer old-world luxury at incredibly modern prices. Plenty of beautiful castles stand ready to receive guests, whether you're looking for a romantic getaway or a big group trip with a dozen or so of your closest friends. These European castles for rent will make you feel just like Cinderella - even if you prefer a pair of flip flops by the pool to glass slippers in a ballroom.
You can stay in these castles for under $150 per person per night. All the prices listed are estimates based on exchange rate and the maximum number of guests, but all are incredibly reasonable - so grab your friends and book that dream vacation. You deserve it.
Clytha Castle (Monmouthshire, Wales): $33 Per Person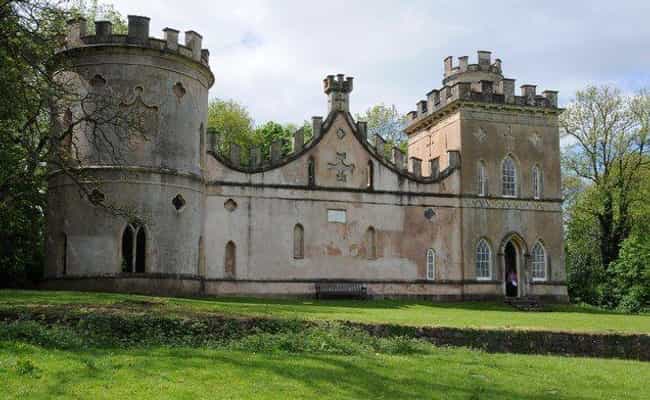 This tiny 200-year-old castle is simply adorable. It sleeps six and is available for about $206 per night. Designed in 1787 as a memorial to William Jones's late wife, Clytha Castle features a spiral staircase inside of a turret and a view of the Welsh countryside. Enjoy a drink from a local pub after taking a meandering country stroll.
Chateau De La Flocelliere (Western Loire, France): $38 Per Person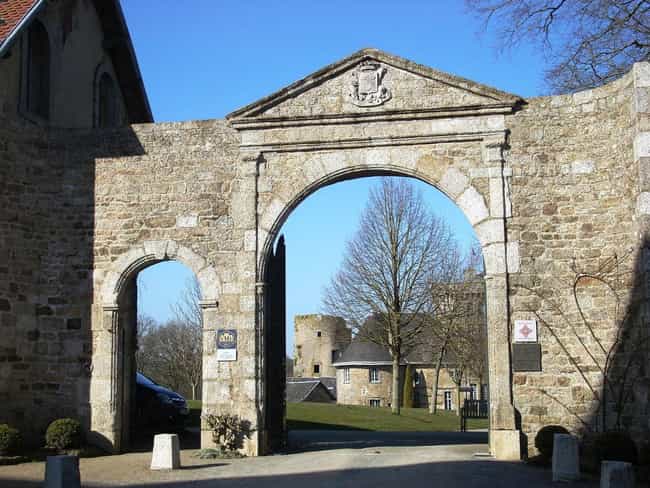 This castle is shockingly affordable at around $550 per night (it sleeps over a dozen of your pals!). Chateau de la Flocelliere is modern and elegant, but still has the feeling of a traditional stone castle. Take a stroll underneath the apple trees that surround the property, or go for a dip in the heated pool. The owners of the castle are prepared to give you a royal experience, and will help you set up wine tastings or hire a chef to cater a meal for family and friends.
Chateau Cardoux-Saint-Exupéry (Bourniquel, France): $45 Per Person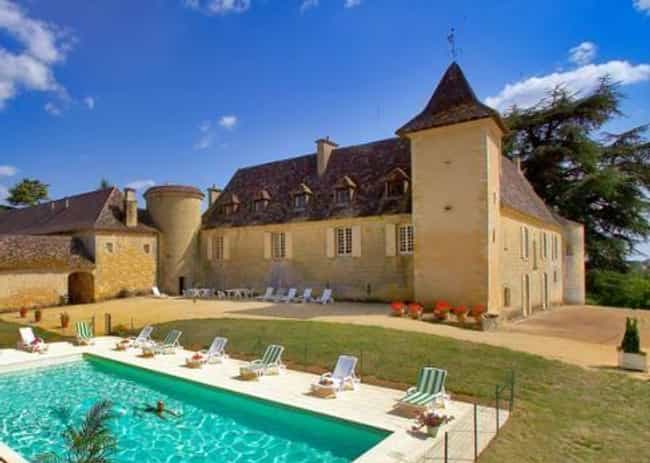 Stepping into this 14th century chateau feels like entering a Disney movie. Chateau Cardoux-Saint-Exupéry comes equipped with old spiral staircases, wood flooring, and authentic-feeling period furniture. Fortunately, you're not actually in the 14th century: this castle has WiFi, satellite TV, and a huge below-ground pool. The host's family also owns a winery, so prepare to taste fine wines and live in luxury. This rental sleeps 10 people in five bedrooms, but it still typically costs less than $100 per person.
San Giusto Abbey (Lazio, Italy): $45 Per Person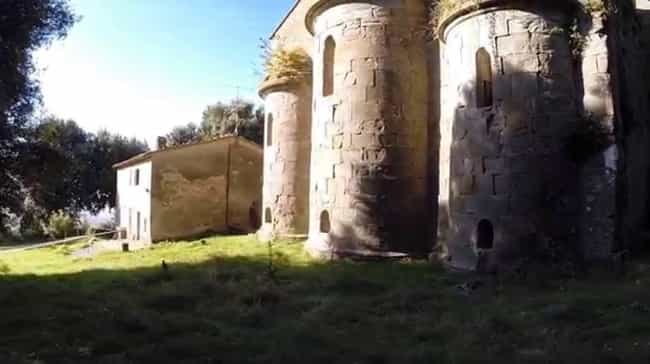 This gorgeous medieval abbey was built in 1146 as a Cistercian monastery. It's been fully restored and decorated to feel like an authentic 12th century castle, but with modern comforts like private bathrooms. Sip some wine on the terrace while you take in views of the Italian countryside, or enjoy a homemade breakfast prepared with seasonal local and organic ingredients.