Weird History
A Look At The Ancient Giant Sea Scorpion With An Arm-Length Claw That Could Impale You

Updated February 13, 2019
14.5k views
13 items
Most people probably think of scorpions as desert-dwelling creatures that can fit in a boot, but human-sized sea scorpions once roamed the planet. Millions of years ago, there were several varieties of scorpion-like creatures that lived in the sea and could grow as large as an adult human. Known as eurypterids, these creatures have left behind fossils that reveal their impressive stature and appearance, proving they were horrifying sea creatures.
Though they may sound like a Marvel villain or monster from a B-movie, but these giant sea scorpions were real. Fossils of the largest-known eurypterid were discovered in rural Iowa by a team of scientists. The creatures had large shells, multiple legs, and fearsome claws - and they walked the earth for roughly 250 million years. Some species were perhaps the largest arthropods that ever existed.
The eurypterids' size, sharp claws, and predatory instincts made sure that they stayed high on the food chain. Interesting facts about this swimming nightmare from prehistoric times would scare any sane person. Thankfully, they were long gone by the time human beings arrived on the scene.
Their Claws Could Be Over 19 Inches Long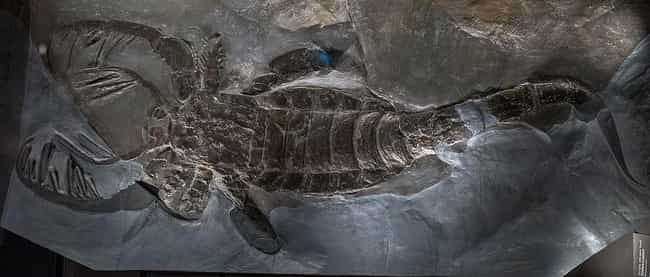 The Jaekelopterus rhenaniae species of eurypterids, nicknamed "Jake," had a pincer claw measuring a half-meter. For those who don't follow the metric system, that is over one-and-a-half feet long! Paleontologist Markus Poschmann found the fossilized claw in a quarry in Germany, almost inadvertently while on a random hunt for other fossils in 2010.
Poschmann's crew was removing sediment from ancient slabs of siltstone at the bottom of a body of water, and Poschmann noticed "a dark patch of organic matter." This matter turned out to be an appendage used to gouge fish and snatch up other sea life. Some think such fish developed thicker exoskeletons as an evolutionary response to Jake's claws and hunting style.
They Adapted To Live On Land And In Water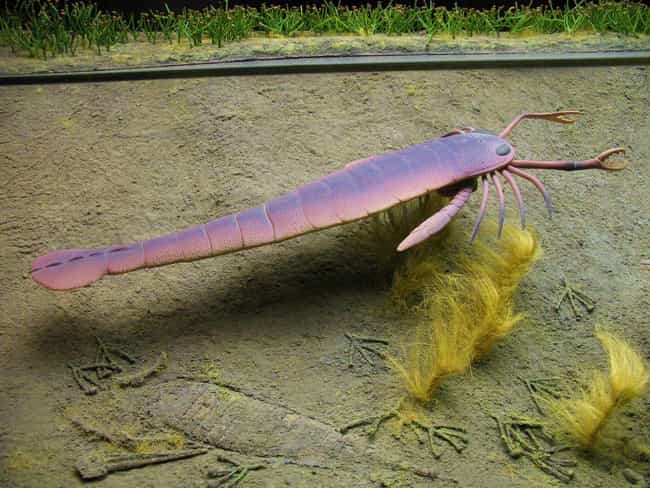 Some eurypterids had the ability to breathe while in water and on land. One of the first animals to make the evolutionary leap from sea to shore, they periodically left the safety of their shells. Like other arthropods, these sea scorpions had exoskeletons that they could shed.
Since eurypterids' legs were designed for swimming, when they were on land, they likely had a difficult time moving around. The water might have restricted larger varieties because their legs could not support their body weight on land.
They Could Grow Larger Than An Adult Human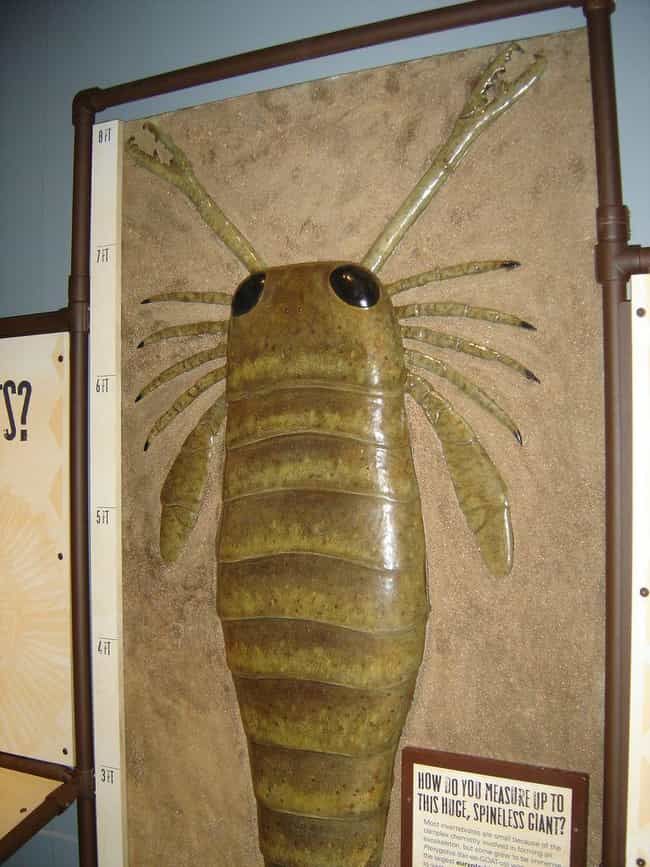 Eurypterids are thought to be the largest arthropods ever to have existed. The biggest may have exceeded eight feet in length, making them larger than the average height of an adult human. These creatures got around on eight primary legs with two paddle legs on their rear, which they used to swim in the muddy shallows during the Paleozoic Era.
These creatures were not only tall, but they likely had an impressive girth as well.
Some Of Them Ate Other Eurypterids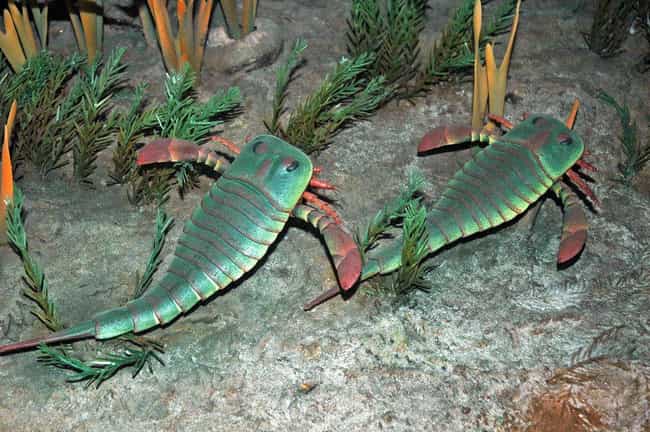 According to Dr. Simon Braddy from the University of Bristol, the eurypterids "would congregate en mass on the beaches... sometimes during this mass congregation, they would eat one another." Apparently, not even eurypterids were safe from other eurypterids.
The creatures shed their exoskeletons during these scorpion gatherings, leaving some vulnerable to their hungry kin. They clashed over resources or mates, and oftentimes the loser became lunch.