Entertainment
Remember When Evan Rachel Wood And Marilyn Manson Dated?

In the history of the entertainment industry, there's certainly no shortage of odd celebrity couples. Even so, most of them seem pretty tame once you remember that Marilyn Manson and Evan Rachel Wood were together as an actual couple. Lyle Lovett and Julia Roberts? Billy Corgan and Tila Tequila? They all pale in comparison to this odd pairing.
Wood and Manson dated from 2006-2011, beginning when she was 19 and he was 38. Despite the many rumors about Manson (and his being married to Dita Von Teese), the relationship continued for around half a decade. Since then, Wood has been spotted in other relationships (including one that involved marriage and a child), but all her other partners have a hard time measuring up to Manson in the weirdness department.
The Pair Filmed A Crazy Music Video Featuring A (Maybe) Pretend Sex Scene
In 2007, Manson and Wood co-starred in an insane music video for his song, "Heart-Shaped Glasses." The disturbing sequence includes extended shots of the couple kissing very hard, embracing tightly, and having sex, all while seemingly nude. Soon, rumors began to circulate that the sex in the video was completely real.
Manson played coy, saying, "There's been rumors back and forth, but I will not confirm or deny them." Another part of the video shows Wood apparently pleasuring herself while watching Manson perform, and the clip ends with the two covered in blood. Manson believes that people should know what they're getting into with his videos, explaining, "I think it's one of those 'buyer beware' situations."
Despite the controversy, Wood later claimed that the sex scene was staged, saying that the video shows that "it's okay to have different, weird ideas about romance," before adding, "I'm sorry if I have blond hair and blue eyes and my boyfriend looks like a vampire. What do you want me to do about it?".
They Met When Manson Asked Wood To Be In His Horror Movie
Manson and Wood first met when he asked her to be in his horror film, Phantasmagoria: The Visions of Lewis Carroll, based on poems by the author of Alice's Adventures In Wonderland. Wood and British teen model Lily Cole were supposedly going to share the role of Alice in the film, and Angelina Jolie was rumored to be in the movie as well. The project was announced in 2006, at which time a trailer was released, but the film was either shelved due to poor reception, or never actually completed.
Manson Was Married To Dita Von Teese When He Met Wood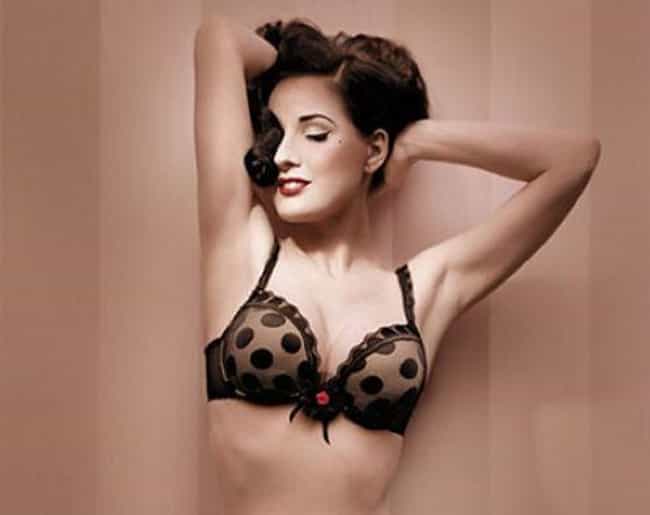 In 2005, Manson married model, burlesque dancer, and costume designer Dita Von Teese. A year later, she filed for divorce, in part because he was allegedly already making advances towards Wood. "Dita is heartbroken, she didn't see this coming," said one of Von Teese's friends.
Manson did not comment on his supposed infidelity, but instead said, "I was married to someone who wanted me to change. I began not to like myself, not like what I do. I lost my identity. Everything began collapsing around me." When news broke of the pair's coupling, Manson was 38 and Wood 19 (although, to be fair, the story did come out four days after the shock-rocker's birthday).
Marilyn Manson Called Her His "Twin"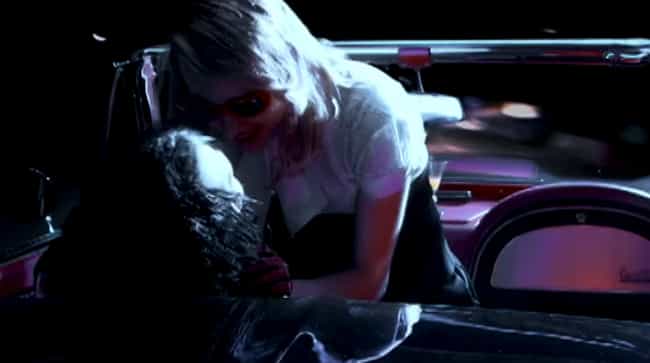 Despite their 18-year age difference, Manson believed that he and Wood were two peas in a pod. "I've found my double, my twin, with my new girlfriend, Evan Rachel Wood," Manson told People in 2007. "She's 19 and certainly that's very young... but that's not a problem for me." He added that Wood was completely in sync with odd ways, saying, "She understands I like to get up when night falls and go to sleep at dawn" (which may or may not mean that Manson sleeps 16 hours a day). The pair actually got engaged in January of 2010, but split permanently in 2011.