Graveyard Shift All The True Stories, People, And Crimes Referenced In Every Season Of 'American Horror Story'

224 votes
51 voters
2.2k views
30 items
Follow
Embed
List Rules Vote up the real-life stories that you most loved seeing on AHS.
One of the greatest achievements of American Horror Story, the long-running FX horror anthology, is that it truly is an American horror story. Yes, it's real - at least part of it.
Ryan Murphy's titular series has a habit of weaving complex characters and their storylines throughout vastly different series. How do they all fit? Because American Horror Story characters are based on real people – real, awful people who have endured grotesque and terrible things. Sometimes these people are the victim (i.e. the Black Dahlia and her famous smile) and other times they're the evil mastermind (Madame LaLaurie did actually serve poop soup, sort of). Fans would by lying if they've never wondered whether or not they could truly stomach a session in Ryan Murphy's writers' room. Seriously, how insane is it in there?
The real-life horror stories behind AHS paint a undeniably terrifying picture of American History – from recreating the Columbine massacre with Even Peters's charming ghost protagonist (how could someone so handsome be so evil?) to recounting H.H. Holmes's real-life murder-trap hotel. Inspiration for AHS isn't just limited to real murders and national tragedies. It also encompasses creepy unsolved mysteries (Roanoke) and long-standing urban legends and conspiracy theories (the Smiley Face Murders) – all of the most terrifying corners of America's forgotten lore.
Here's a comprehensive list of every true story American Horror Story uses. Be warned: Reality is often both stranger and more horrifying than fiction.
Kathy Bates's twisted character Madame LaLaurie terrorized the witches in Coven. In real-life, she allegedly was just as violent, so much so that she was investigated for cruelty to slaves in 1828. Since rules were rather lax back then (seriously, you could own other people), how bad must it have been for her to get investigated?
It turns out, the stuff she did was pretty darn horrific. LaLaurie attempted to turn a woman into a human caterpillar and would regularly cut out her slaves' intestines and wrap them around their bodies like belts. She also made them eat animal waste, just a quick sidestep from the Madame LaLaurie in Coven, who made soup from human waste.
see more on Delphine LaLaurie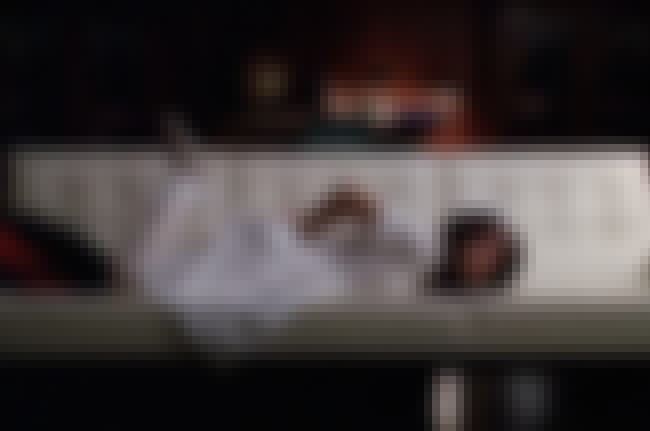 In Murder House, Rosa Salazar and Celia Finkelstein guest starred as two ghostly nurses who were murdered. According to AHS mastermind Ryan Murphy, their murders were inspired by the Richard Speck massacre – a very real, terrifying incident that occurred in 1966. It's one of the only instances depicted in American Horror Story that may have actually been played down rather than disturbingly embellished.
In 1966, Richard Speck broke into a nursing dorm in Chicago, where he raped, tortured and killed eight residents.
see more on Richard Speck
Wes Bentley's Edward Mordrake Is A Famous Urban Legend (Freak Show)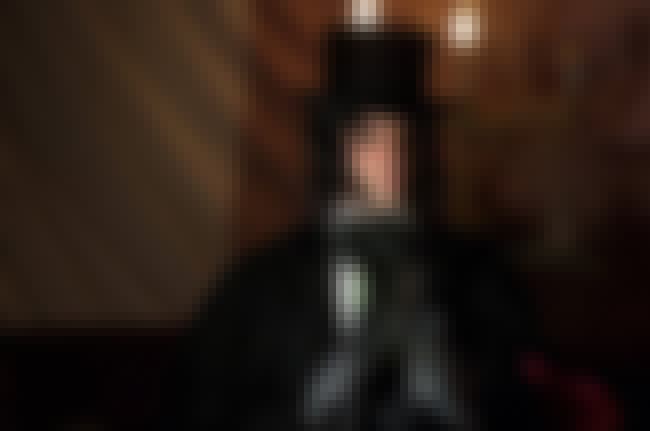 The real Edward Mordrake (played by Wes Bentley) truly existed, though the legend surrounding his unusual malformation is debatable. According to the 19th century English-born urban legend, Mordrake had two faces – a normal face and a face coming out of the back of his head that whispered evil things. His second face allegedly forced his forward-facing face to commit heinous crimes. Mordrake killed himself at the age of 23 - possibly after his second face drove him insane.
Mena Suvari only nabbed a small role in Season 1 of American Horror Story, but it was a historically juicy one. She played the victim of one of the most famous murders in American History – the Black Dahlia Murder.
In real life, Elizabeth Short was a 22-year-old actress who was found brutally murdered in 1947. Her body was chopped in half, but the defining mark of her murderer was the smile carved across her face - also known as a Glasgow smile. The murder was never solved, and it was definitely front-page news.
see more on Black Dahlia