politics

Every Week Of The Trump Administration, Ranked By Insanity

5.5k votes
642 voters
29.1k views
41 items
Follow
Embed
List Rules Vote up the weeks where the events make you exclaim WTF the loudest.
If the world is still turning in 100 years, scholars will look back at the presidency of Donald Trump in awe. They won't admire his accomplishments; they'll simply be astonished with the American public's ability to deal with the Donald Trump presidency week by week. The first 100 days of the presidency were certainly something special. There are even political theorists who believe that the Trump administration is piling on tragedies to shock the system of the American people, making it so people grow numb to the irrational choices and systematic stripping of rights enacted by the President until no one notices that America has been gutted of its sovereignty. Once you look at the most eventful weeks of Donald Trump's time as president, you can see that he's just winging it.
Rest assured, there are peaks and valleys within Trump's presidency. Some weeks go by with barely a peep from Sean Spicer, and sometimes the President gives us a respite from his beloved tweet storms – and even those moments are in the running to be the craziest week of the Trump administration. Deciding what WTF week of Trump presidency is the most bonkers is like a Rorschach test where everyone is wrong. What little joy that can be found in it is nothing more than schadenfreude, but the joke is on the country. Even if you voted for Donald Trump, there's nothing worth beating your chest about to be found in his presidency, just the realization that something has gone terribly wrong. Keep reading, and check back every week to see how low the President can go.
Week 41, November 6 - 12: Trump Does Asia, Responds To The Texas Church Shooting, And Antagonizes North Korea (Again)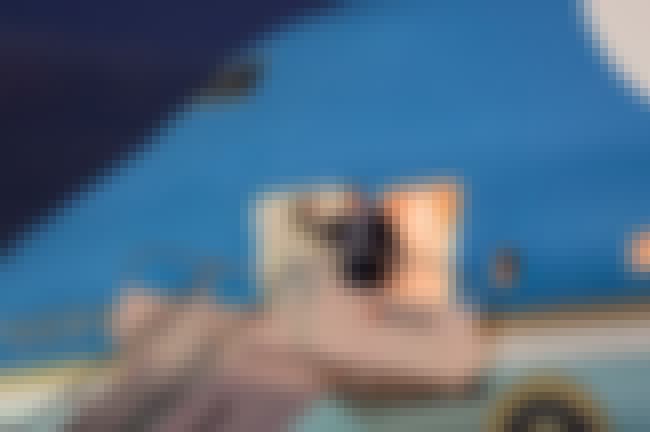 The President takes a 10-day trip to Asia and does all kinds of touristy stuff. You know, like posting childish tweets to his enemies and claiming that mass shootings don't have anything to do with guns.
Monday, November 6:

In a press conference early Monday morning, Donald Trump claimed that "mental health" was the problem with the mass shooting in Texas. He went so far as to call the gunman "a very deranged individual." He put much of the emphasis on mental health, stating that the ease with which someone can get their hands on a weapons wasn't an issue.


Tuesday, November 7:

At a press conference in South Korea, Trump was asked if better background checks for gun ownership could have saved the victims of the Sutherland Springs shooting. Trump came to the conclusion that tighter gun control would have somehow resulted in a higher death toll, claiming that "instead of having 26 dead you would have had hundreds more dead." He further claimed that gun control laws are "not going to help."
Trump on civilian who intervened in Texas shooting: "If he didn't have a gun, instead of having 26 dead, you would have had hundreds more." pic.twitter.com/5Ab7CFP2nR

— CNN International (@cnni) November 7, 2017
Wednesday, November 8:

While in South Korea, Trump called into a meeting with the Democrats to beg for their votes for the tax bill. He told them that he would "get killed" if it passed, but that he was willing take a bullet for the American people. According to NBC, Trump told the members of the meeting, "My accountant called me and said, 'You're going to get killed in this bill.'" He went on to perpetuate the myth that the GOP tax reform would hurt the wealthy, which is just not the case. While Democrats were picking up off cycle wins in states like Virginia and New Jersey, Trump was tweeting about the electoral college victory from a year ago. That never gets old.
Congratulations to all of the "DEPLORABLES" and the millions of people who gave us a MASSIVE (304-227) Electoral College landslide victory! pic.twitter.com/7ifv5gT7Ur

— Donald J. Trump (@realDonaldTrump) November 8, 2017
Thursday, November 9:

Trump honored the fall of the Berlin Wall by proclaiming November 9 to be "World Freedom Day." ¯\_(ツ)_/¯ Also, Trump backtracked on all of his tough talk about China, saying that he totally gets why they were "taking advantage of another country for the benefit of its citizens." Throughout his trip to China, Trump was incredibly effusive towards President Xi, and he even managed to tweet in a country where Twitter is banned.


Friday, November 10:

Trump arrived at the APEC summit in Da Nang, Vietnam, and put the haters on blast. He went after countries who he felt had betrayed America by either acting with "economic aggression" or by taking jobs from the fine folks in the USA. He told a stunned audience, "Despite years of broken promises, we were told that someday soon everybody would behave fairly and responsibly. People in America and throughout the Indo-Pacific region have awaited that day to come but it never has and that is why I am here today."


Saturday, November 11:

Following his insulting and aggressive speech at APEC, Trump sent out a series of bizarre tweets directed at "haters" and Kim Jong-Un – whom he referred to as "short and fat."
When will all the haters and fools out there realize that having a good relationship with Russia is a good thing, not a bad thing. There always playing politics - bad for our country. I want to solve North Korea, Syria, Ukraine, terrorism, and Russia can greatly help!

— Donald J. Trump (@realDonaldTrump) November 12, 2017
Why would Kim Jong-un insult me by calling me "old," when I would NEVER call him "short and fat?" Oh well, I try so hard to be his friend - and maybe someday that will happen!

— Donald J. Trump (@realDonaldTrump) November 12, 2017
Sunday, November 12:

After a day of insane tweets, Donald Trump arrived in the Philippines to finish off his week-long tour of Asia. Upon arrival, Trump ignored members of the press who asked if he was going to discuss President Rodrigo Duterte's terrible human rights track record. While the President probably isn't going to bring up the Philippines's nasty human rights record, analysts believe that he will be able to discuss drug trafficking with Duterte. Hopefully something positive comes from this relationship.
Week 36, September 25 - October 1: Puerto Rico, Taxes, And More North Korea Baiting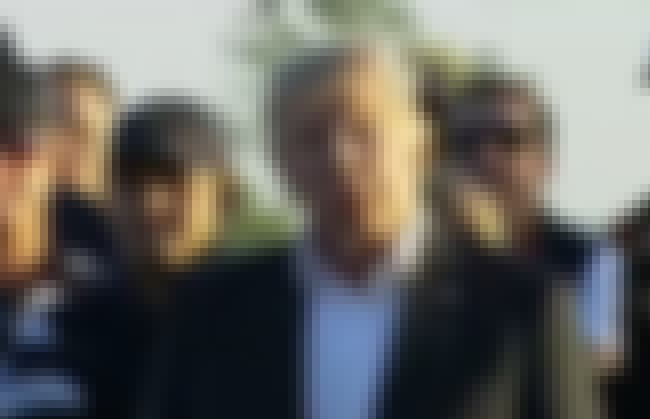 In Week 36, Trump unveiled a tax plan that would only benefit the so-called 1%, did some golfing, and managed to take America two steps back by not sending humanitarian efforts to Puerto Rico after they suffered from a horrible storm.
Monday, September 25: Three new countries have been added to Trump's travel ban, which now includes Chad, Venezuela, and North Korea; the travel ban was lifted for people from Sudan. Remember when everyone was so mad at Hilary Clinton for using her personal emails to conduct government business? And how Trump built an entire agenda of putting Clinton in jail for not using her government email? Well, on Monday, it came out that Jared Kushner, the senior advisor to Trump, used his private email for government business. So, are we going to lock him up or what? While Puerto Rico deals with one of the worst hurricanes they've ever seen, Trump claims that the principality owes Wall Street $600 million, and he insinuated that they needed to pay up before he helped them. Oh, and the North Korean foreign minister accused Trump of issuing a tweet that was the equivalent of a declaration of war.
Texas & Florida are doing great but Puerto Rico, which was already suffering from broken infrastructure & massive debt, is in deep trouble..

— Donald J. Trump (@realDonaldTrump) September 26, 2017
Tuesday, September 26: Chuck Rosenberg, the acting head of the DEA, announced his plans to resign from the position, saying that he believes Trump has little respect for the law. After backing Alabama senate runoff loser, Luther Strange, Trump deleted his tweets that showed support for the candidate. Wash that man right out of your hair, Mr. President.
Wednesday, September 27: A week after hurricane Maria laid waste to Puerto Rico, the citizens were still without power – and food. Despite The Hill reporting that the Trump administration was forcing the people of Puerto Rico to pay for evacuation, it turns out that's not actually the case. It's actually citizens of the island of Dominica who are having to pay off loans to the US Department of State.
Thursday, September 28: This bit of news flew under the radar this week thanks to Hurricane Maria and Trump's poor/horrible handling of the situation, but the big story is that Trump asked a judge to drop a lawsuit that says he's profiting from his presidency. In a statement about the suit, one of the filers said: "By accepting benefits from foreign and domestic government actors, he is opening himself up to the type of divided loyalties and undue influence that the Constitution seeks to prevent."
Friday, September 28: Tom Price, the Health and Human Services secretary either resigned or was fired from his roll in the administration, depending on whom you ask. However he didn't quit/resign because he was using government property for his private matters, but because he made the President look bad. Of Price's government property scandal, Trump said, "I was disappointed because I didn't like it, cosmetically or otherwise. I was disappointed." While all of that was going on, Trump was unveiling a proposed tax cut that he called a "once-in-a-generation opportunity." However, the tax plan's most advantageous opportunities would go to the top 1%. The tax plan offers to repeal the estate tax, write off for capital investments, and repeal the alternative minimum tax. Remember when he ran an anti-elitism platform in 2016? Making a terrible Friday even worse, Trump spoke to the National Association of Manufacturing in Washington about his Puerto Rico relief efforts on Friday, and he explained that it was hard to send humanitarian efforts to the island because: "This is an island, surrounded by water. Big water. Ocean water."
Saturday, September 29: In one of the many moments that historians (provided mankind still exists by 2020) will point to as one of the grossest nadirs of his presidency, Donald Trump played golf on Saturday morning while rescue efforts continued in Puerto Rico. He even threw a hissy fit and tweeted that the mayor of Puerto Rico was being nasty to him after she begged for help.
The Mayor of San Juan, who was very complimentary only a few days ago, has now been told by the Democrats that you must be nasty to Trump.

— Donald J. Trump (@realDonaldTrump) September 30, 2017
Sunday, October 1: After Secretary of State Rex Tillerson said that the US had open channels to North Korea in order to work something out and prevent a nuclear war, Trump tweeted that Tillerson was "wasting time" negotiating with North Korea. Also, Trump might think that Kim Jong Un is also Kim Jong Il.
...Save your energy Rex, we'll do what has to be done!

— Donald J. Trump (@realDonaldTrump) October 1, 2017
Being nice to Rocket Man hasn't worked in 25 years, why would it work now? Clinton failed, Bush failed, and Obama failed. I won't fail.

— Donald J. Trump (@realDonaldTrump) October 1, 2017
Week 34, September 11 - September 17: DACA, Another Terrorist Attack, And Juggalos Take Washington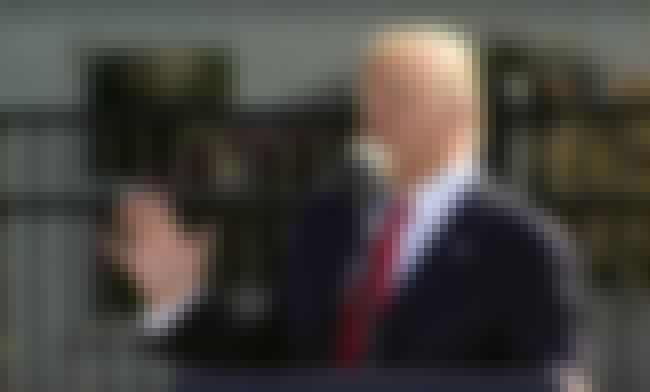 Trump not only spent most of Week 34 going back and forth on DACA, but he also took the time to retweet a violent gif about Hillary Clinton.
Monday, September 11:

Donald Trump commemorated the victims of the September 11, 2001 attacks by holding a moment of silence at the White House at 8:46 am, the time at which the first plane hit New York City's World Trade Center. He then gave a speech that contained an eerie bit of saber rattling: "The terrorists who attacked us thought they could incite fear and weaken our spirit. But America cannot be intimidated, and those who try will soon join the long list of vanquished enemies who dared to test our mettle." This came on the same day that the state of California decided to sue Trump over DACA. California Atty. Gen. Xavier Becerra said, "I think everyone recognizes the scope and breadth of the Trump decision to terminate DACA hits hardest here."
Tuesday, September 12:

On Tuesday, Trump welcomed Malaysian Prime Minister Najib Razak to the White House, and this normally wouldn't have been a big deal, but Razak is embroiled in a corruption scandal that's under investigation by the US Justice Department. According to MSNBC, the Justice Department believes that a group of people, including Razak, diverted $3.5 billion from a Malaysian government fund that he headed to buy jewelry, real estate, and the rights to a few movies. Razak has called these reports "fake news," so you know he and Trump probably got along like a house on fire.


Wednesday, September 13:

The Supreme Court upheld Trump's travel ban, barring some refugees from entering the US. On October 10, the Supreme Court will begin to hear arguments on the legality of the bans on travelers from the six mostly Muslim countries Trump listed in the ban. However, by the time the Supreme Court hears these arguments, the 90-day version of the ban will have lapsed, and the 120-day ban will expire almost a month afterwards. According to Nancy Pelosi and Charles Schumer, top Democrats were able to work out a deal with Trump that would keep thousands of young undocumented immigrants from deportation and enact border security measures that don't include building a physical wall. That sounds great.
Thursday, September 14:

The morning after Schumer and Pelosi said that they had worked out a deal with Trump over DACA, he tweeted that "no deal was made on DACA." He also claimed that renovations on pre-existing border fences counted as building his proposed wall – which they don't by the way. That would be like saying that painting your house is building a new house, or that mowing your lawn is like planting new grass. Either Schumer and Pelosi were lying in order to force Trump's hand, or Trump is continuing his habit of flip flopping like a fish on a speed boat. Despite his tweets, it's interesting that Trump is suddenly willing to work out a deal on DACA, especially since it's exactly what his base doesn't want him to do.
No deal was made last night on DACA. Massive border security would have to be agreed to in exchange for consent. Would be subject to vote.

— Donald J. Trump (@realDonaldTrump) September 14, 2017
The WALL, which is already under construction in the form of new renovation of old and existing fences and walls, will continue to be built.

— Donald J. Trump (@realDonaldTrump) September 14, 2017
Another attack in London by a loser terrorist.These are sick and demented people who were in the sights of Scotland Yard. Must be proactive!

— Donald J. Trump (@realDonaldTrump) September 15, 2017
Saturday, September 16:

Trump was strangle quiet on Saturday, but right in DC, there was a massive Juggalo March on Washington (JMOW) to protest the FBI's characterization of the group's fanbase as a "hybrid gang." A pro-Trump rally, referred to online as the MOAR (Mother of All Rallies), was scheduled to be held at the same time and place as the JMOW, and it was co-sponsored by the "Proud Boys and the Alt Knights." If ever there were a time for the Captain Picard face palm gif, this would be it. According to the

Chicago Tribune,

the MOAR drew hundreds of supporters, who were outnumbered by the thousands in attendance for the JMOW.
Week 28, July 31 - August 6: Scaramucci's Out, Trump's Whiny Phone Calls Get Leaked, And Trump Retweets A Praise Bot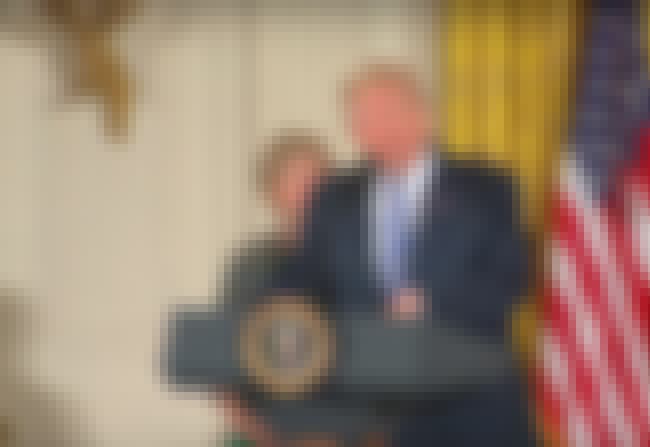 Prior to his scheduled, almost three-week-long vacation, Trump decided to take care of business. He hired a new Chief of Staff, had him fire a guy who was causing trouble, and then had transcripts of his whiny phone calls with world leaders leaked. All in all, it was a pretty laid back, albeit still terrifying, week.
Sunday, August 6:

Trump took a call with President Moon of South Korea, and apparently things went well. This would probably be the last smooth day for the President.
Just completed call with President Moon of South Korea. Very happy and impressed with 15-0 United Nations vote on North Korea sanctions.

— Donald J. Trump (@realDonaldTrump) August 7, 2017