news

Every Week Of The Trump Administration, Ranked By Insanity

May 17, 2017
5.5k votes
647 voters
29.5k views
41 items
Follow
Embed
List Rules Vote up the weeks where the events make you exclaim WTF the loudest.
If the world is still turning in 100 years, scholars will look back at the presidency of Donald Trump in awe. They won't admire his accomplishments; they'll simply be astonished with the American public's ability to deal with the Donald Trump presidency week by week. The first 100 days of the presidency were certainly something special. There are even political theorists who believe that the Trump administration is piling on tragedies to shock the system of the American people, making it so people grow numb to the irrational choices and systematic stripping of rights enacted by the President until no one notices that America has been gutted of its sovereignty. Once you look at the most eventful weeks of Donald Trump's time as president, you can see that he's just winging it.
Rest assured, there are peaks and valleys within Trump's presidency. Some weeks go by with barely a peep from Sean Spicer, and sometimes the President gives us a respite from his beloved tweet storms – and even those moments are in the running to be the craziest week of the Trump administration. Deciding what WTF week of Trump presidency is the most bonkers is like a Rorschach test where everyone is wrong. What little joy that can be found in it is nothing more than schadenfreude, but the joke is on the country. Even if you voted for Donald Trump, there's nothing worth beating your chest about to be found in his presidency, just the realization that something has gone terribly wrong. Keep reading, and check back every week to see how low the President can go.
Week 28, July 31 - August 6: Scaramucci's Out, Trump's Whiny Phone Calls Get Leaked, And Trump Retweets A Praise Bot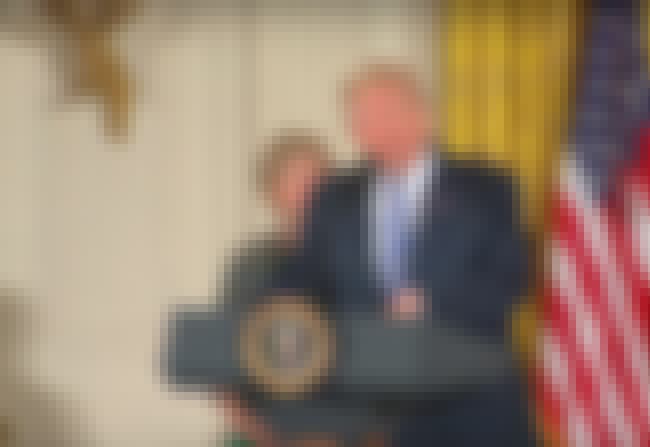 Prior to his scheduled, almost three-week-long vacation, Trump decided to take care of business. He hired a new Chief of Staff, had him fire a guy who was causing trouble, and then had transcripts of his whiny phone calls with world leaders leaked. All in all, it was a pretty laid back, albeit still terrifying, week.
Sunday, August 6:

Trump took a call with President Moon of South Korea, and apparently things went well. This would probably be the last smooth day for the President.
Just completed call with President Moon of South Korea. Very happy and impressed with 15-0 United Nations vote on North Korea sanctions.

— Donald J. Trump (@realDonaldTrump) August 7, 2017
Week 41, November 6 - 12: Trump Does Asia, Responds To The Texas Church Shooting, And Antagonizes North Korea (Again)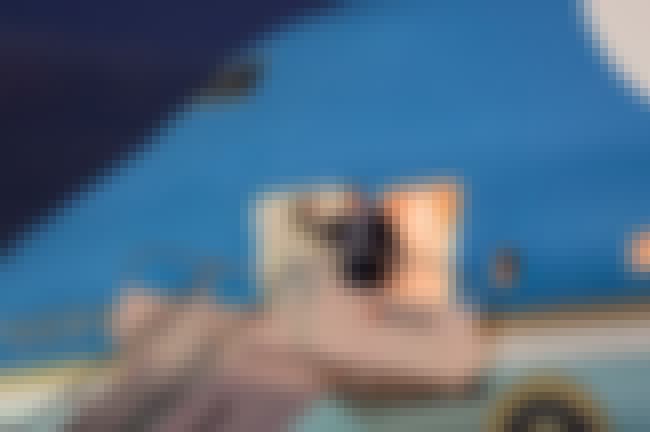 The President takes a 10-day trip to Asia and does all kinds of touristy stuff. You know, like posting childish tweets to his enemies and claiming that mass shootings don't have anything to do with guns.
Monday, November 6:

In a press conference early Monday morning, Donald Trump claimed that "mental health" was the problem with the mass shooting in Texas. He went so far as to call the gunman "a very deranged individual." He put much of the emphasis on mental health, stating that the ease with which someone can get their hands on a weapons wasn't an issue.


Tuesday, November 7:

At a press conference in South Korea, Trump was asked if better background checks for gun ownership could have saved the victims of the Sutherland Springs shooting. Trump came to the conclusion that tighter gun control would have somehow resulted in a higher death toll, claiming that "instead of having 26 dead you would have had hundreds more dead." He further claimed that gun control laws are "not going to help."
Trump on civilian who intervened in Texas shooting: "If he didn't have a gun, instead of having 26 dead, you would have had hundreds more." pic.twitter.com/5Ab7CFP2nR

— CNN International (@cnni) November 7, 2017
Wednesday, November 8:

While in South Korea, Trump called into a meeting with the Democrats to beg for their votes for the tax bill. He told them that he would "get killed" if it passed, but that he was willing take a bullet for the American people. According to NBC, Trump told the members of the meeting, "My accountant called me and said, 'You're going to get killed in this bill.'" He went on to perpetuate the myth that the GOP tax reform would hurt the wealthy, which is just not the case. While Democrats were picking up off cycle wins in states like Virginia and New Jersey, Trump was tweeting about the electoral college victory from a year ago. That never gets old.
Congratulations to all of the "DEPLORABLES" and the millions of people who gave us a MASSIVE (304-227) Electoral College landslide victory! pic.twitter.com/7ifv5gT7Ur

— Donald J. Trump (@realDonaldTrump) November 8, 2017
Thursday, November 9:

Trump honored the fall of the Berlin Wall by proclaiming November 9 to be "World Freedom Day." ¯\_(ツ)_/¯ Also, Trump backtracked on all of his tough talk about China, saying that he totally gets why they were "taking advantage of another country for the benefit of its citizens." Throughout his trip to China, Trump was incredibly effusive towards President Xi, and he even managed to tweet in a country where Twitter is banned.


Friday, November 10:

Trump arrived at the APEC summit in Da Nang, Vietnam, and put the haters on blast. He went after countries who he felt had betrayed America by either acting with "economic aggression" or by taking jobs from the fine folks in the USA. He told a stunned audience, "Despite years of broken promises, we were told that someday soon everybody would behave fairly and responsibly. People in America and throughout the Indo-Pacific region have awaited that day to come but it never has and that is why I am here today."


Saturday, November 11:

Following his insulting and aggressive speech at APEC, Trump sent out a series of bizarre tweets directed at "haters" and Kim Jong-Un – whom he referred to as "short and fat."
When will all the haters and fools out there realize that having a good relationship with Russia is a good thing, not a bad thing. There always playing politics - bad for our country. I want to solve North Korea, Syria, Ukraine, terrorism, and Russia can greatly help!

— Donald J. Trump (@realDonaldTrump) November 12, 2017
Why would Kim Jong-un insult me by calling me "old," when I would NEVER call him "short and fat?" Oh well, I try so hard to be his friend - and maybe someday that will happen!

— Donald J. Trump (@realDonaldTrump) November 12, 2017
Sunday, November 12:

After a day of insane tweets, Donald Trump arrived in the Philippines to finish off his week-long tour of Asia. Upon arrival, Trump ignored members of the press who asked if he was going to discuss President Rodrigo Duterte's terrible human rights track record. While the President probably isn't going to bring up the Philippines's nasty human rights record, analysts believe that he will be able to discuss drug trafficking with Duterte. Hopefully something positive comes from this relationship.
Week 29, August 7 - 13: Nuclear War Back And Forth With North Korea Kicks Into High Gear, Nazis Descend On Charlottesville, And Trump Blames 'Many Sides'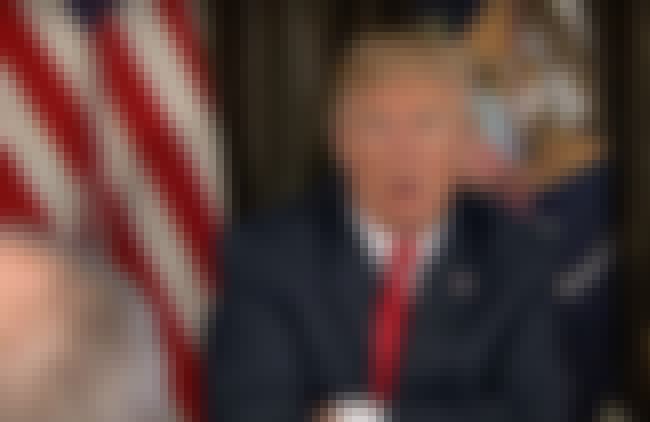 Week 29 of the Trump presidency was the most stressful yet. The President had a back and forth with another egomaniacal nuclear-warhead-touting man child, and then Nazis tried to jumpstart a race war. After you finish reading about this week, you should get a massage.
Monday, August 7:

Trump took a break from vacationing to throw a tweet fit about the

New York Times

and to brag about his base and how big it is. The temper tantrum was 14 tweets deep and ended with Trump, an incredibly wealthy person who was able to defer out of military service during an era when young men were entered into a lottery to determine who would have to fight for their country in an unjust war, attacking Senator Blumenthal, a guy who lied about his veteran status. Mondays, right?
I think Senator Blumenthal should take a nice long vacation in Vietnam, where he lied about his service, so he can at least say he was there

— Donald J. Trump (@realDonaldTrump) August 7, 2017
Military solutions are now fully in place,locked and loaded,should North Korea act unwisely. Hopefully Kim Jong Un will find another path!

— Donald J. Trump (@realDonaldTrump) August 11, 2017
Saturday, August 12:

Saturdays are usually pretty light in terms of world news, but thanks to a plethora of white supremacists and neo-Nazis descending on the college town of Charlottesville, Virginia, and causing a full-blown terror attack, the news was crazier and heavier than ever. While neo-Nazis carried tiki torches and fought anti-fascists in the streets, politicians, and normal every day people condemned the actions of the new white power movement. Surely this would be the turning point in Donald Trump's presidency, all he had to do was say "racism is bad," and people would applaud his sense of basic human decency. But, you know, that's not what happened. Instead, he gave a speech in New Jersey where he condemned "hatred, bigotry, and violence on many sides." He never mentioned white nationalists, and he especially didn't mention Heather Heyer, a woman who was killed when a neo-Nazi drove a car into a crowd, although he did offer his condolence to her family via Twitter.


Sunday, August 13:

A report on the conservative website Politico stated that aides inside the White House are preparing for a "brutal" September because of the "complicated" issues at hand. According to the aides, they hope to have a better idea for how the President can move forward with the dense web of lightning rod issues in which he's embroiled. Supposedly, Trump wants to solve the 2018 federal budget, tax reform, infrastructure spending, and once again attempt to repeal Obamacare all in September, while his aides hope to temper his expectations.
Week 37, October 2 - 8: Trump Takes A "Wonderful" Trip To Vegas And Throws Out Some Paper Towels In Puerto Rico
Trump spent the first half of his week visiting the survivors of various national crises, but by the end of the first week of October, he was back to his old tricks, including rolling back Obamacare for millions of Americans.
Monday, October 2:

After a Sunday evening marked by the most deadly spree killing in modern American history, Trump sort of pushed for bipartisan unity, urging Americans to find some kind of "meaning in the chaos." It was genuinely strange to hear Trump give a speech without going off the rails and talking about himself or fake news. But it's only Monday.

Tuesday, October 3:

Trump made his way to the devastation of Puerto Rico and immediately turned what should have been a somber day of reflection on global warming and the way America treats people of color in crisis into a full-on goat rodeo. First, he tossed some paper towels into the audience, an action that had a very "let them eat cake" subtext, and then he hurricane shamed people of Puerto Rico. In a meeting with Puerto Rican officials, he said that they should feel "very proud" that they haven't lost hundreds of lives like what happened in "a real catastrophe like Katirina." You can almost see Trump's PR people tugging at their collars and saying "woof."

Wednesday, October 4:

Rex Tillerson called a press conference on Wednesday to alleviate some of the increasing pressure between him and the President – and to make sure everyone knows that he didn't call the President a "moron," and also that Mike Pense definitely didn't have to to step in to mediate this situation. That being said, calling attention to something like this makes it seem like it definitely did happen. Or, as the President says, maybe the whole thing was #fakenews.
The @NBCNews story has just been totally refuted by Sec. Tillerson and @VP Pence. It is #FakeNews. They should issue an apology to AMERICA!

— Donald J. Trump (@realDonaldTrump) October 4, 2017
Thursday, October 5:

Thursday was the beginning of two very big days in the Trump administration. First, Trump announced that he plans to decertify the Iran deal, leaving Congress with the heavy lifting of figuring out whether or not the US should reinstate the previous nuclear sanctions against the country. Trump hosted top military officials and their spouses for dinner at the White House and teased a possible war by saying "this could be the calm before the storm." He refused to elaborate on what he meant by this terrifying claim. Finally, Trump tweeted that it was "wonderful" to see the victims of Las Vegas, but was it really

wonderful

? There has to be a better adjective for this.
So wonderful to be in Las Vegas yesterday and meet with people, from police to doctors to the victims themselves, who I will never forget!

— Donald J. Trump (@realDonaldTrump) October 5, 2017
Friday, October 6:

The Trump administration dealt a major blow to the Obamacare birth control mandate by rolling back the law on medical coverage for women. Trump's new rules say that an employer can choose not to provide contraceptive coverage to women on moral or religious beliefs. Keep in mind that birth control isn't simply meant to be used as a contraceptive; it also decreases the risks of ovarian cysts. Another week, another blatant disregard for human life.
Saturday, October 7:

Trump continued to get his Twitter on by posting a series of tweets condemning those big, mean late night hosts for making fun of him. He suggested that if comedians were going to make fun of the Right, they should spend an equal amount of time making fun of the Left. Remember: this is the guy who actually hosted

Saturday Night Live

.
Late Night host are dealing with the Democrats for their very "unfunny" & repetitive material, always anti-Trump! Should we get Equal Time?

— Donald J. Trump (@realDonaldTrump) October 7, 2017
Sunday, October 8:

Trump went on a weird tweet storm on Sunday morning, claiming that Sen. Corker of Tennessee begged for his endorsement. Then, he praised VP Pence for leaving a football stadium if any players kneeled; some are calling it a $242,500 racist publicity stunt. It was a light day for the President.
Senator Bob Corker "begged" me to endorse him for re-election in Tennessee. I said "NO" and he dropped out (said he could not win without...

— Donald J. Trump (@realDonaldTrump) October 8, 2017
I asked @VP Pence to leave stadium if any players kneeled, disrespecting our country. I am proud of him and @SecondLady Karen.

— Donald J. Trump (@realDonaldTrump) October 8, 2017