Historical Entertainment
'A Beautiful Mind' Left Out A Lot About The Life And Relationships Of John Nash

Updated August 23, 2018
49.1k views
15 items
Though A Beautiful Mind won four Oscars in 2002, including Best Picture, everything its creators omitted about the real life of John Nash would have led to an entirely different film. What A Beautiful Mind got wrong or swept aside may surprise you.
Inspired by a 1998 biography of the same name written by Sylvia Nasar, the film chronicles the life of brilliant mathematician Nash. It details his major life events, such as his first day at Princeton to his schizophrenia diagnosis. However, similar to other movies that misunderstand mental illness, A Beautiful Mind left out many real-life facts, in part to maintain the film's focus on themes of marital love and devotion.
While transforming complex math and a story about the onset of schizophrenia into a movie, director Ron Howard and the film's other creators took many artistic licenses. They made a visually appealing and emotionally satisfying film, but by taking such liberties, they turned A Beautiful Mind into an edited and carefully curated version of Nash's life.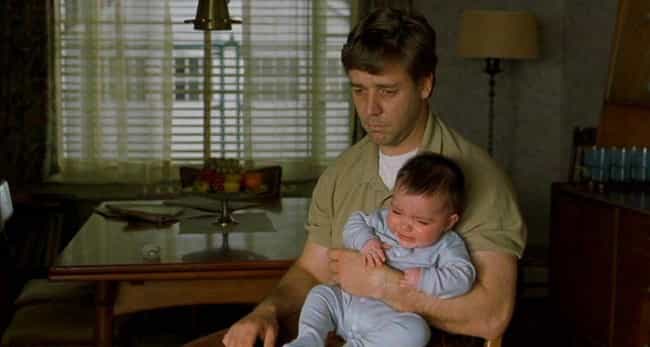 He Had An Illegitimate Child He Refused To Accept At First
In the 1950s, before meeting and marrying his wife Alicia Lardé, Nash had a relationship with Boston nurse Eleanor Stier, who gave birth to their child, John David Stier. But Nash refused to accept his illegitimate son, and because the couple was unmarried, he didn't have to pay child support.
Stier struggled as a single mom and had to place the child into foster care occasionally. To obtain some financial obligation from Nash, Stier tried to take him to court.
When young John was in high school, he and Nash reconnected via letters and eventually began meeting in person. After a few stops and starts, they developed a relationship and became closer.
Around the time the film debuted, 60 Minutes reported about how the father and son had a close relationship, and young John received royalties from the film. The filmmakers supposedly kept this information out of the movie to make Nash's character more wholesome.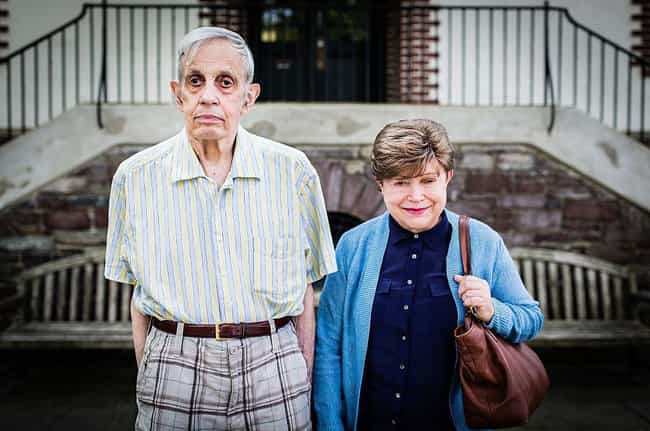 He And Alicia Lardé Divorced And Remained Separated For Many Years
The film version of A Beautiful Mind closely follows the book's facts regarding Nash's marriage to Alicia Lardé, his student at MIT and a member of the class of 1955. Nash felt attracted to Lardé's ambition and beauty, while Lardé admired her professor's status and complexity. The two married in early 1957.
The movie left out Nash and Lardé's divorce in 1963. Unlike in the movie, Lardé wasn't so willing to stand by her man after he refused to take his medication, entered mental hospitals several times, and grew increasingly delusional. Though they divorced, Lardé remained in contact with Nash and allowed him to live with her in 1970. In 2001 they remarried. The couple died in a car crash in 2015.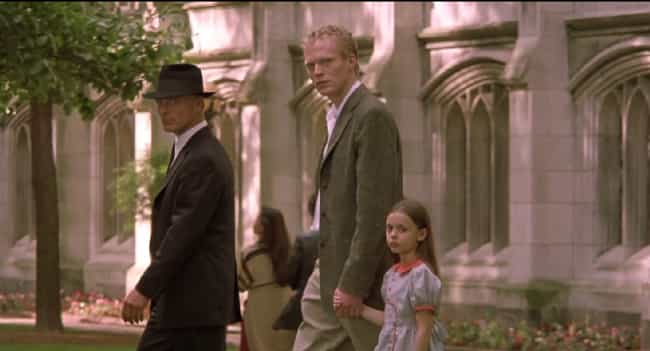 He Never Hallucinated About Roommates And Secret Agents
To show Nash's descent into a delusional state, the filmmakers created three imaginary characters with whom he interacts. In reality, Nash never had hallucinations about people, though he did hear occasional voices and other imaginary noises. People who have schizophrenia rarely experience visual hallucinations - and if they do, they might see a distorted shape or color, not people and car chases.
During his more severe bouts of illness, Nash did suffer from paranoid delusions of world conspiracies, and he played around with numerology. Unlike in the movie, however, he didn't work for the Pentagon, but instead for the Rand Corporation, which completed contracts for the US military.
As far as conspiracies go, Nash developed a form of encryption and sent it to the predecessor of the National Security Agency. Though the NSA disregarded his ideas at the time, the agency later adopted them.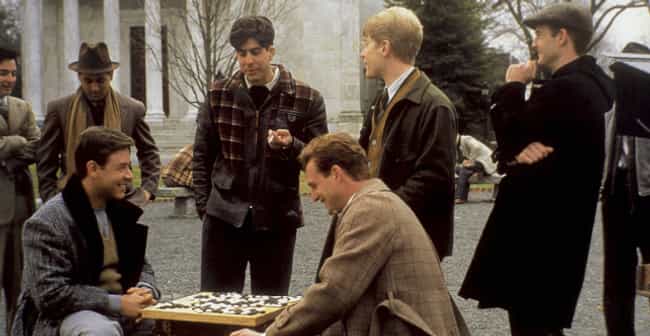 He Allegedly Had Special Relationships With Several Men
Though Nash claimed he wasn't homosexual, he did have several encounters with men - a fact purposely left out of A Beautiful Mind. Nash biographer Sylvia Nasar described these relationships as intensely emotional, but said she believed Nash and the men never engaged in sex.
According to one account, Nash allegedly climbed into the beds of fellow students and ended up being bullied because of it, prompting him to complete other people's homework so they'd stop teasing him. Other claims about Nash's relationships with men include sharing a kiss on the mouth with his friend Donald Newman and supposedly having a special relationship with fellow mathematician John Milnor.