Historical Entertainment
All Of The Inaccuracies In 'Bohemian Rhapsody'

Updated August 28, 2019
1M views
14 items
Bohemian Rhapsody might make you sing, cheer, weep, and even squint in suspicion more than once. In fact, most of what happens in Freddie Mercury's 2018 biopic has been manipulated to represent a more mainstream movie format. These Bohemian Rhapsody inaccuracies exist for several reasons: some false facts create more narrative tension, while others present a sanitized version of Freddie Mercury's personal life. Plus, there are a few experiences Queen can't legally discuss.
Bohemian Rhapsody is hardly the first innacurate biopic to come out of Hollywood, and the film fulfills its purpose of providing an entertaining Queen movie for nostalgic fans, but there are also a few problems. The most controversial issue is the group's life gets streamlined into an easy-to-swallow version of their story. The history of Queen is as messy as it is fascinating, but probably inappropriate for a PG-13 audience.
From Queen's legendary Live Aid performance to the timeline of other important events in the band's career, Bohemian Rhapsody works its movie magic on the real story of Queen.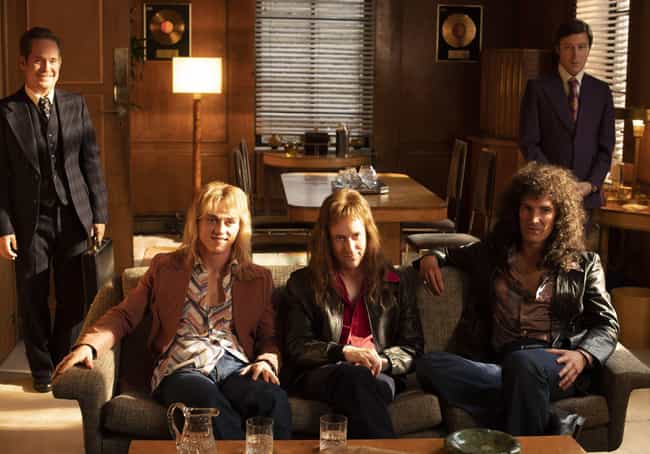 In Bohemian Rhapsody, the band records the movie's namesake song in a barn in the English countryside. The group's virtuosity is on full display in the scene, but when they finally play the song for their EMI label head, Ray Foster, he freaks out and tells them it'll never be a single. But Ray Foster doesn't exist.
The character's possibly based on Roy Featherstone, according to History vs. Hollywood, who loved Queen but argued "Bohemian Rhapsody" should not be a single since it was over six minutes long and releasing such a long single was not commonplace for bands at the time.
Freddie Mercury Was Friends With Queen For A Year Before Joining The Band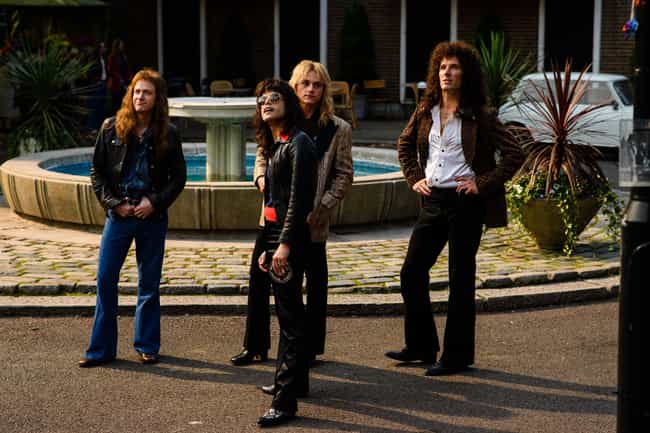 In the film, a shy Freddie Mercury approaches Brian May and Roger Taylor moments after Tim Staffell, the singer and bass player for the band Smile, bails on them. Mercury impresses them so much with his voice that they agree to take this mysterious ragamuffin into their fold. This couldn't be further from the truth.
Mashable reports Mercury was friends with everyone in Smile, including Staffell, before the band's dissolution. His band Ibex played with Smile, and Mercury, May, and Taylor lived together for a time before they started Queen.
The Entire Timeline Of Freddie Mercury's HIV Diagnosis Is Off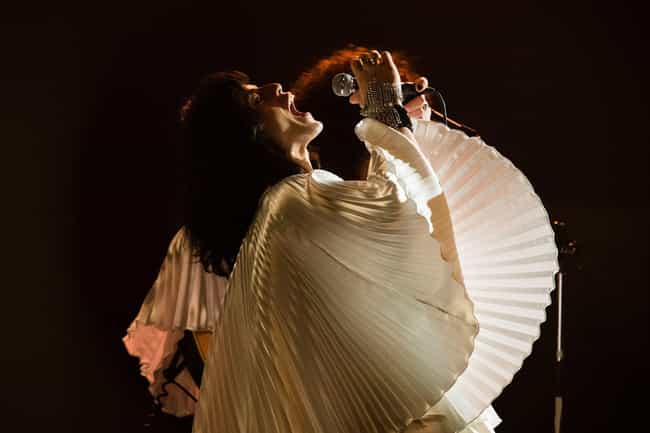 In the film, Freddie Mercury learns about his positive HIV diagnoses before the band's Live Aid performance in 1985, and it's one of the reasons the group finally gets their act together. In reality, Mercury likely didn't know about the illness until 1987, two years after Live Aid. According to E! News, Roger Taylor said he and the rest of the band weren't clued in until 1989.
And, as The Guardian reported, Mercury didn't tell the rest of the world until 1991, a day before he passed.
No One In Queen Was Upset About Freddie Mercury's Solo Album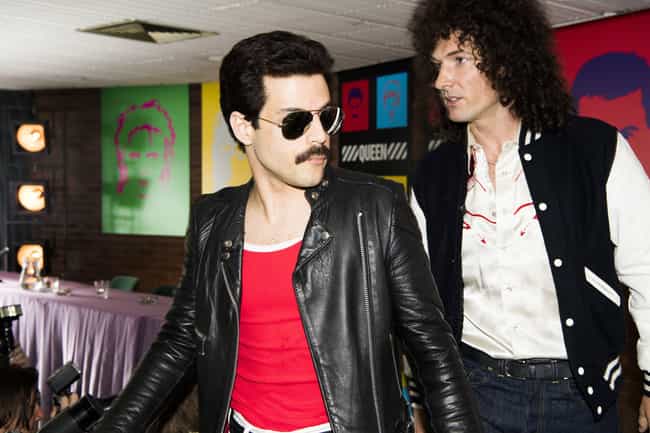 In the film, when Freddie Mercury signs a $4 million solo contract with CBS, the rest of the band reacts with frustration and anger, causing a temporary split. But the truth is much less dramatic.
Mercury's first solo album, Mr. Bad Guy, was released in 1985 - a whole four years after Roger Taylor's album, Fun in Space. Mercury's solo career was such a non-issue that Taylor and Brian May both performed on the hit "Love Kills." Taylor recalls in Freddie Mercury: A Life of Magic (via Ultimate Classic Rock):
I don't think Freddie really wanted to go solo. It's just that he got an awful lot of money from CBS. When it came down to actually doing a solo album, he did sort of miss us. He used to ring me up, and I'd have to fly to Munich to do his background vocals.