Football

17 Things Lady Gaga Looked Like At Super Bowl LI

1.2k votes
249 voters
10.5k views
17 items
No discussion of the greatest big game halftime shows is complete without mentioning a Lady Gaga Super Bowl performance. She sang Woody Guthrie and jumped off a giant steel thing! It was exactly what America needed in this moment where it feels like we're never going to be able to wear a mirror ball suit and jump through fireworks again. What would a Lady Gaga Super Bowl halftime show be without a bunch of outfit changes that made her look like a bunch of strange pop culture references? All of the Lady Gaga Super Bowl costumes basically ran down the checklist of weirdo visuals: Brian DePalma musicals? Check. The Spice Girls? Check? Doctor Who villains? Double check!
The Super Bowl LI halftime show was essentially the only reason to watch the game. Football is almost as boring as baseball (that sizzling you hear is an extra hot take) and it needs something to break up the monotony of hurry up and wait. Thank goodness the NFL had the foresight to create the Lady Gaga Super Bowl LI extravaganza complete with subtle hints to the Illuminati and a man stuck inside of his own keyboard like some kind of Kafkaesque nightmare.
Gaga was amazing, and she looked legitimately insane during most of her performance, which is exactly what you want from the most exciting pop star on earth. Vote up everything that Lady Gaga looked like at the Super Bowl LI halftime show.
Bad Romance Is Great, But It's Got Nothing On Goofy Goober Rock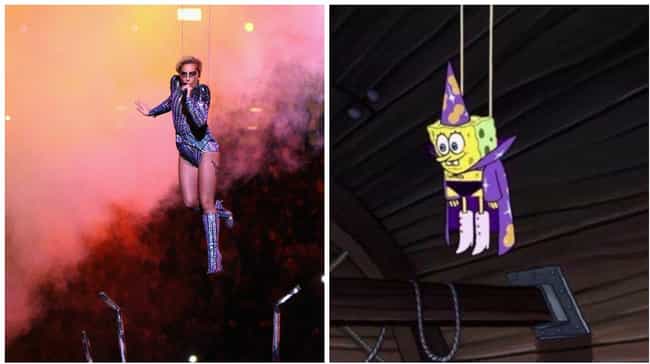 Do you see the resemblance
Gaga Really Does Have A Diverse Set Of Influences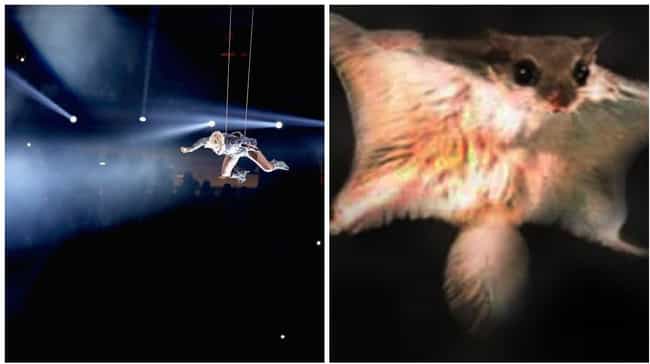 Do you see the resemblance
Mad Max: Beyond Studio 54

Do you see the resemblance