Total Nerd
Every Little Detail We Know About The Black Panther Movie

Information about Black Panther was characteristically guarded leading up to its release. But the movie's out now, and we have learned a whole lot while simultaneously having our minds blown. Behind-the-scenes glimpses at Black Panther have been particularly illuminating, as the creators have discussed in great detail their process for the development of the film. Their strong focus on culture, for example, makes the portrait of Wakanda even more vivid than what we saw in the picture.
Of course, the nerds among us wanted to find out how true the characters of the film would be to their comic book origins; mercifully, we now know. The Black Panther himself (played by Chadwick Boseman) has a long, rich history that is a long time coming to the big screen, but his appearance in Captain America: Civil War was just a taste - his first solo outing is one hell of a meal.
This seminal movie proved its desert as one of the most anticipated movies of 2018. Here's everything to know about Black Panther. There are spoilers the size of Killmonger's ego ahead.
back to page 1
'Black Panther' Marks The First MCU Film With A Person Of Color In The Lead Role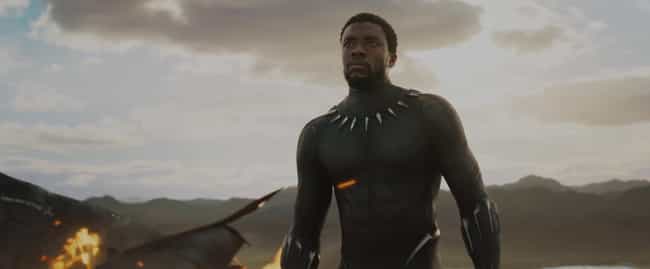 "When they call you and say, 'So you want to play Black Panther?' if you know what Black Panther is, there's no way in the world you're going to say no because there's a lot of opportunity for magic to happen,"
Chadwick Boseman said in an interview with CNET. Boseman believes this is the time for Black Panther, that "the world is right, the world is able to receive [it]."
"It's just this tremendous opportunity, not just for me but for all of us really to get out of our boxes. It's not just black people getting out of their boxes. Everybody is excited about the opportunity to do something that we should have already done. People are excited about seeing new stuff, but I think they're extra excited about seeing stuff they should have seen already."
Boseman Portrayed The Character With An African Accent For An Important Reason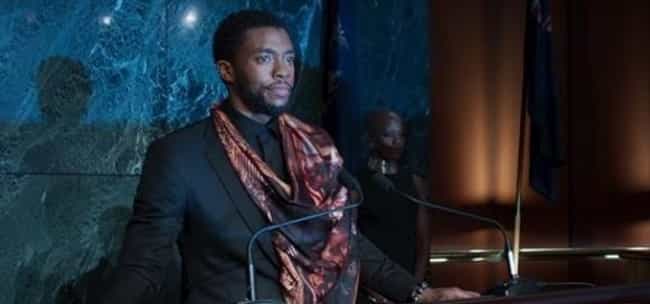 Boseman was adamant that his character would not speak with "colonialism tainting" his accent, as he explained that white colonialism has so deeply and thoroughly affected the way society views people of African descent:
"People think about how race has affected the world. It's not just in the States. Colonialism is the cousin of slavery. Colonialism in Africa would have it that, in order to be a ruler, his education comes from Europe. I wanted to be completely sure that we didn't convey that idea because that would be counter to everything that Wakanda is about. It's supposed to be the most technologically advanced nation on the planet. If it's supposed to not have been conquered — which means that advancement has happened without colonialism tainting it, poisoning the well of it, without stopping it or disrupting it — then there's no way he would speak with a European accent.

If I did that, I would be conveying a white supremacist idea of what being educated is and what being royal or presidential is. Because it's not just about him running around fighting. He's the ruler of a nation. And if he's the ruler of a nation, he has to speak to his people. He has to galvanize his people. And there's no way I could speak to my people, who have never been conquered by Europeans, with a European voice."
Boseman Believes The Movie Will Change The Perception Of Women In Science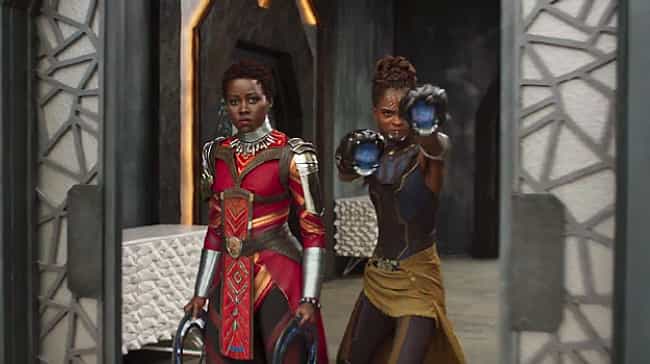 Letitia Wright plays T'Challa's sister Princess Shuri. Boseman describes her as a much more capable scientist than his own character:
"If anyone doesn't think there's a place for women in tech, it's completely demolished in this movie. [Shuri's] role is the most important. In the comic book, T'Challa is a scientist and a king, but my sister is the whiz kid. She is the one with that gift. She's the Tony Stark of Wakanda. She's witty, she's cool, she's funny. Now, T'Challa is good in science too, but she's the whiz. That's the way the story's been told forever. T'Challa is technologically sound. He's a scientist as well, but she's the minister of technology."
Marvel And Kevin Feige Had To 'Woo' Ryan Coogler To Direct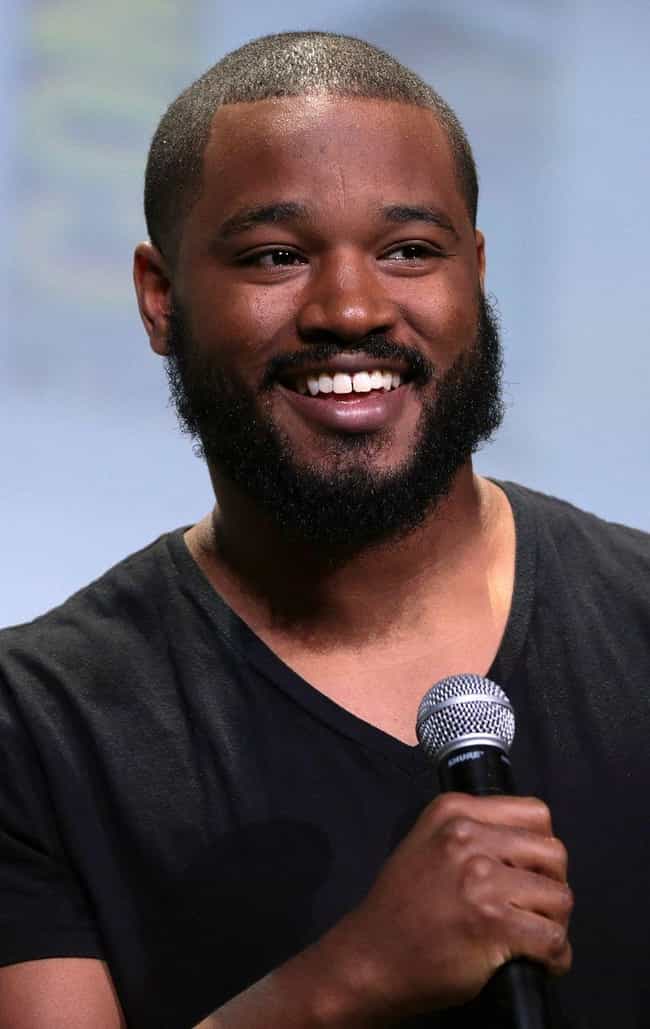 Kyle Buchanan of Vulture was one of the lucky few to view some early Black Panther footage in Spring of 2017. Presented by the co-president of Marvel Studios, Louis D'Esposito, the journalists present that day were given a lot of insight into the development of the film. It turns out director Ryan Coogler was initially apprehensive about taking the job, fearing he would be given enough creative freedom. According to Vulture,
"Coogler was wooed for months by Marvel Studios president Kevin Feige before he accepted the Black Panther directing gig; in part... because Coogler wanted to be sure he could put his own personal stamp on the film. Many of the Marvel movies are shot, composed, and edited by the same in-house people, but Coogler wanted to bring over several of his own trusted collaborators, including co-writer Joe Robert Cole, composer Ludwig Göransson, and cinematographer Rachel Morrison."