Total Nerd
Everything We Know About Phase 4 Of The MCU

October 15, 2018
54.7k views
17 items
The future of the MCU beyond the outrageously anticipated Avengers: Endgame remains shrouded in mystery, but that hasn't dampened the excitement of the rabid Marvel fanbase in the slightest. The public only knows a fraction of the Marvel "Phase 4" lineup, but fans have latched onto those sparse details and fed them into the ever-churning internet speculation machine. Despite the frequent fan theorizing, nobody knows what's coming in Phase 4 - except, of course, Marvel Studios president Kevin Feige and the higher-ups at Disney.
If the first three phases of the Marvel Cinematic Universe prove anything, though, it's that whatever Marvel Studios delivers in Phase 4 will be nothing short of incredible.
No More 'Spider-Man' Films Will Be In The MCU
In August 2019, just a few months after Spider-Man: Far From Home hit theaters and left fans dangling with a cliffhanger, sources told Deadline that Marvel Studios President Kevin Feige will not produce additional Spider-Man films. Apparently, Sony Pictures refused new terms in which Disney would own a co-financing stake in the superhero moving forward.
Though there are allegedly two Spider-Man films with director Jon Watts and Tom Holland in the works, Feige will not be involved in Peter Parker's future. According to Deadline's sources, Sony refused Disney's proposal for a 50/50 co-financing arrangement and instead offered to maintain the current agreement, which states that Marvel receives 5% of the first dollar gross of any Spider-Man film.
Sony Pictures chairman Tom Rothman apparently is not keen on sharing half of his most financially relevant franchise with Disney.
James Gunn Was Fired And Rehired For 'Guardians of the Galaxy 3' 
The third volume of Guardians of the Galaxy was the earliest film confirmed for the Marvel Cinematic Universe's Phase 4, but then things hit a serious snag. Disney fired director James Gunn following a politically motivated backlash to some offensive tweets from years prior. Gunn jumped ship to the DCEU for Suicide Squad 2.
The future of Guardians of the Galaxy was in question after Gunn was let go. Walt Disney Studios president Alan Horn met with Gunn and was persuaded by the director's public apology to reinstate him for Guardians of the Galaxy 3. Marvel Studios apparently did not seriously consider any other directors while Gunn was out. Gunn confirmed he wrote the film's script before he left the studio and will reassume his work after Suicide Squad 2 wraps.
Shang-Chi May Become Phase 4's Newest Hero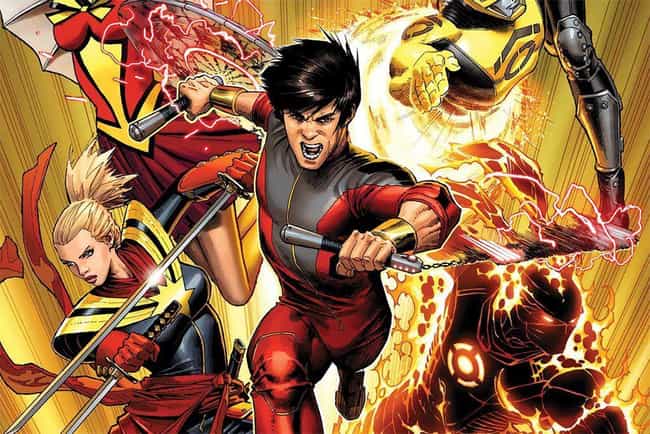 On December 3, 2018, Marvel announced they are fast-tracking a Shangi-Chi film, which would be the first movie in the MCU with an Asian superhero protagonist. Chinese American screenwriter Dave Callaham, who also co-wrote DC's Wonder Woman 1984, is set to write the script. Like Black Panther, Marvel is looking to cast talent both in front of and behind the camera who can authentically combine Asian and Asian American experiences and themes.
Shang-Chi made its comic book debut in Special Marvel Edition #15, released in December 1973. Marvel execs want the script to be stripped of the stereotypes of Asian Americans commonly presented when the comic first hit shelves. In the comics, Shang-Chi is known as the "Master of Kung Fu." He may not have superpowers, but his kung fu skills are unprecedented.
Several Heroes Are On The Way Out With The End Of Their Contracts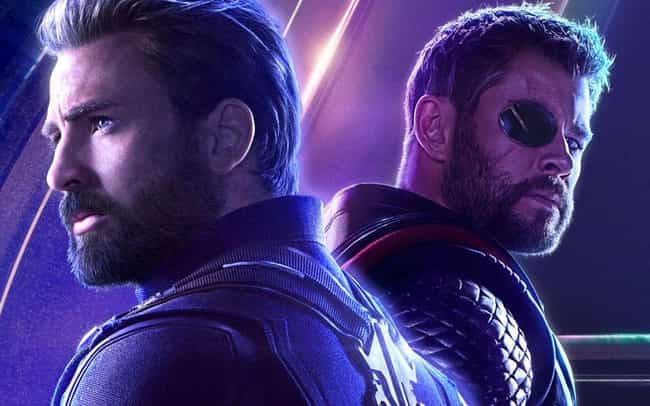 The end of the MCU's third phase will also mark the end for several important characters - or, at the very least, the actors who portray them. Chris Evans bid farewell to the role of Captain America as filming for Avengers: Endgame wrapped up, and he's not the only founding Avenger with an expiring contract.
Some of the franchise's heaviest hitters - including Robert Downey Jr. and Chris Hemsworth - are at the end of their deals, and there's plenty of reason to believe they'll be moving on permanently before Phase 4 begins.