Total Nerd
Everything We Know About Phase 4 Of The MCU

October 15, 2018
62k views
19 items
The future of the MCU beyond the outrageously anticipated Avengers: Endgame remains shrouded in mystery, but that hasn't dampened the excitement of the rabid Marvel fanbase in the slightest. The public only knows a fraction of the Marvel "Phase 4" lineup, but fans have latched onto those sparse details and fed them into the ever-churning internet speculation machine. Despite the frequent fan theorizing, nobody knows what's coming in Phase 4 - except, of course, Marvel Studios president Kevin Feige and the higher-ups at Disney.
If the first three phases of the Marvel Cinematic Universe prove anything, though, it's that whatever Marvel Studios delivers in Phase 4 will be nothing short of incredible.
The Disney+ Heroes Will Appear In The MCU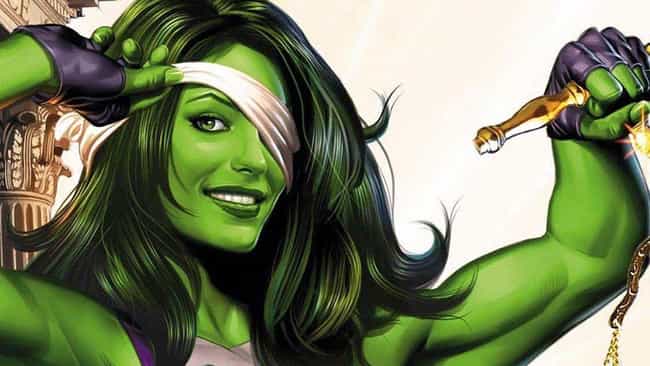 After first starring in their own Disney+ streaming shows, Ms. Marvel, She-Hulk, and Moon Knight will all appear in the Marvel Cinematic Universe, according to Marvel Chief Kevin Feige. These series aren't expected to debut until 2022, so their big-screen appearances are still some years off. However, these won't be the only Marvel streaming shows that will tie into the greater MCU.
In an interview with Bloomberg Businessweek, Feige noted that Loki and WandaVision, two upcoming Disney+ series, will directly impact the Doctor Strange sequel set for May 2021. Moreover, events in Marvel's Disney+ shows will continue to build on the characters and plots already established in the MCU. "I'm not sure we've actually acknowledged that before," Feige said. "But it does."
Spider-Man Is Rumored To Appear In One More Stand-Alone Film Before Sony Takes Him Back To Build On The 'Venom' Universe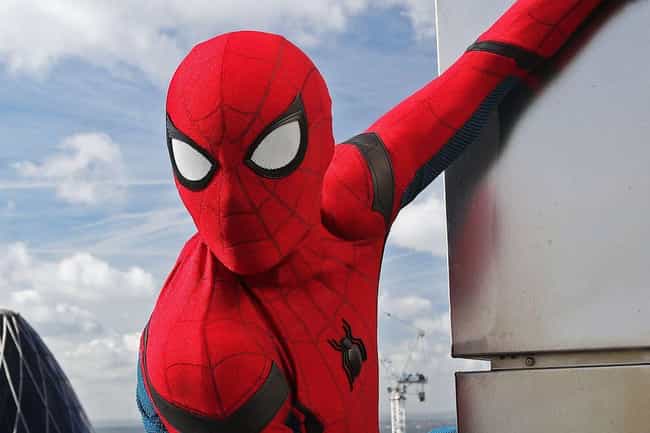 Venom director Ruben Fleischer confirmed Tom Holland's Spider-Man will eventually face off against Tom Hardy's infamous villain once Disney is done with him. Prior to the August 2019 agreement made between Sony and Disney that allows Disney to make one more stand-alone Spider-Man film within the context of the MCU, Sony Chairman and CEO Tony Vinciquerra said, "Spider-Man was fine before the [MCU], did better with the event movies, and now that we have our own universe, he will play off the other characters as well."
Kevin Feige even alleged a Spider-Man/Venom crossover was possible depending on Sony's cooperation, back in June 2019. After the third Spider-Man MCU film premiers in 2021, Parker will pop up in one more picture - which fans speculate could relate to the Fantastic Four. After that, Sony will repossess the character and begin working on the anticipated crossover.
Kevin Feige Will Produce The Third 'Spider-Man' Film With Sony 
In August 2019, just a few months after Spider-Man: Far From Home hit theaters and left fans dangling with a cliffhanger, sources told Deadline that Marvel Studios President Kevin Feige would not produce additional Spider-Man films. Sony Pictures refused new terms in which Disney would own a co-financing stake in the superhero moving forward.
According to Deadline's sources, Sony refused Disney's proposal for a 50/50 co-financing arrangement and instead offered to maintain their previous agreement, which stated that Marvel would receive 5% of the first dollar gross of any Spider-Man film.
On September 26, Sony Pictures chief Tom Rothman, Walt Disney Studios head Alan Horn, and Kevin Feige signed a new agreement allowing Feige creative control of the third Spider-Man film, as well as one more MCU film featuring the hero. Though Sony owns the majority stake in Spider-Man, Marvel and Disney will receive 25% of the profits and maintain merchandising rights.
The third and potentially final MCU Spider-Man film has a release date of July 16, 2021, and will feature Tom Holland in the titular role.
James Gunn Was Fired And Rehired For 'Guardians of the Galaxy 3' 
The third volume of Guardians of the Galaxy was the earliest film confirmed for the Marvel Cinematic Universe's Phase 4, but then things hit a serious snag. Disney fired director James Gunn following a politically motivated backlash to some offensive tweets from years prior. Gunn jumped ship to the DCEU for Suicide Squad 2.
The future of Guardians of the Galaxy was in question after Gunn was let go. Walt Disney Studios president Alan Horn met with Gunn and was persuaded by the director's public apology to reinstate him for Guardians of the Galaxy 3. Marvel Studios apparently did not seriously consider any other directors while Gunn was out. Gunn confirmed he wrote the film's script before he left the studio and will reassume his work after Suicide Squad 2 wraps.