Total Nerd
Everything We Know About 'Star Wars: The Rise of Skywalker'

September 13, 2018
62.8k views
18 items
As a part of a film franchise known for keeping a tight lid on production details, the Star Wars: Episode IX cast members have a long road in front of them. While fans have plenty of questions after seeing The Last Jedi, both newcomers and returning performers are responsible for keeping even the slightest detail a secret until the film is released on December 20, 2019. The corporate overlords at Disney want to ensure it's almost impossible to learn about the upcoming film without doing deep digging.
Fans are free to make as many theories about the next Star Wars movie as they want, but some tidbits of Star Wars: Episode IX news have made their way to the public. This list compiles everything we know about the next film in the Star Wars franchise, and considering how tight-lipped the production is, there's more than you might think.
The Final Trailer Hints At How The Saga Will Wrap Up
The final trailer for the last film in the most recent Star Wars saga debuted on October 22, 2019, and it hints at what fans have to look forward to come December 20.
Rey faces her literal enemies as well as existential questions about what her future holds. C-3PO takes "one last look, Sir, at [his] friends" and prepares for what appears to be an emotional departure. New and old acquaintances show up, and the voices of both Mark Hamill's Luke Skywalker and Carrie Fisher's General Organa lead us out, respectively saying, "The force will be with you" and "Always."
Rey Gets A New Look Complete With A Dark Hood And Duel Lightsaber
Lucasfilm released a nostalgic montage of old characters complete with brand-new footage during the D23 Expo in August. The footage features a battle between Kylo Ren and Rey, with Rey in a dark hood and sporting a red duel lightsaber.
Fans speculate that Rey's new look could be a vision of the Force, a ruse, or evidence the Sith have corrupted the newest Jedi.
Naomi Ackie Joins The Cast As Jannah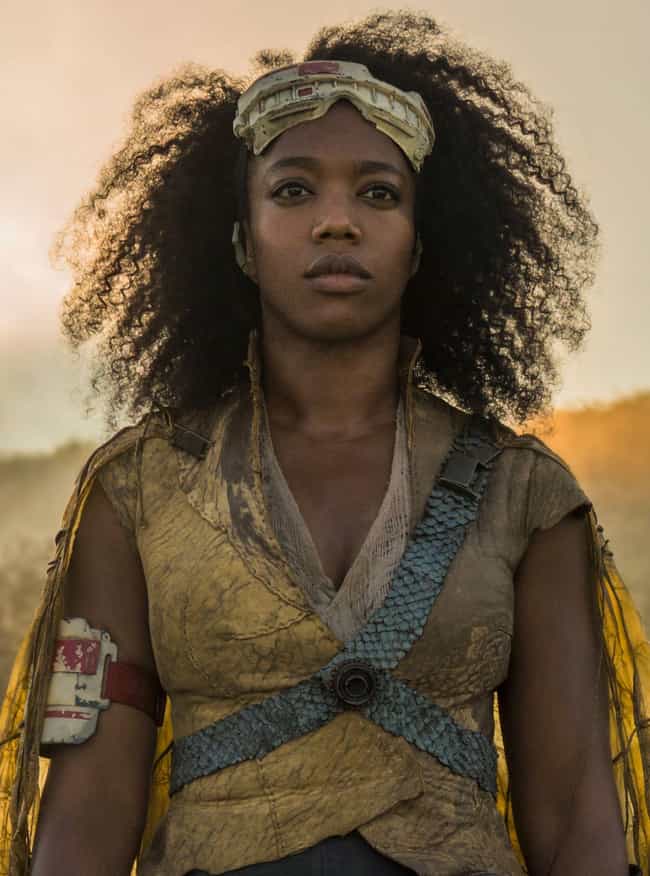 Naomi Ackie, best known for her role as Anna in 2017's Lady Macbeth, was introduced as the new character Jannah in April. When fans speculated Jannah could be Lando's daughter, Ackie pointed out that "Lando is a very charming man. He could have children all over this universe."
Ackie described Jannah for the Los Angeles Times as "fierce," and said the character has a history with The Rise of Skywalker's overarching narrative. "Once you find out her story, you're rooting for her and you can understand why she's fighting," Ackie said.
Regardless of Jannah's history, however, Ackie confirmed that "her importance to the story has to be relevant" since "whatever characters [are introduced] now have to add to wrapping up the story, because we know this is the end of the Skywalker saga."
Keri Russell's 'Scoundrel' Zorri Bliss Will Take Part In Heavy Fight Scenes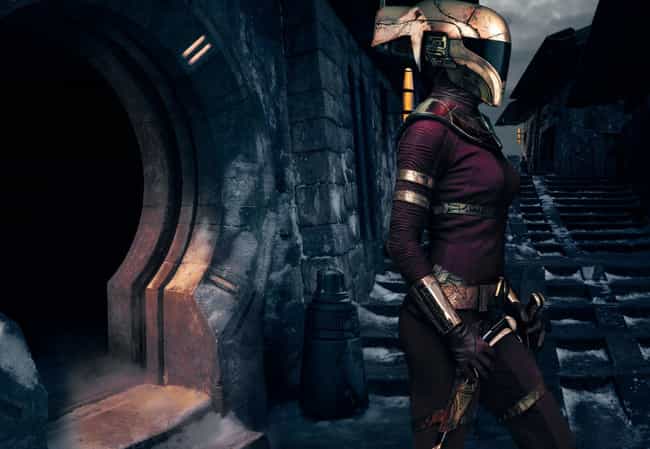 Keri Russell of Felicity fame joined the cast as a new character, but there are few details of her Star Wars role. The announcement included one key detail: the part will reportedly require "action-heavy fight scenes," which shouldn't be a problem for Russell after her performances in The Americans, Dawn of the Planet of the Apes, and Mission: Impossible 3.
Russell's character goes by Zorri Bliss and she is described as a "masked scoundrel." Vanity Fair revealed her official costume in a photo shoot in the "Thieves' Quarter of the snow-dusted world, Kijimi."