Total Nerd Ex Machina Movie Quotes

117 votes
69 voters
13.6k views
10 items
Ex Machina movie quotes follow what happens when the lines between human and robot are blurred. The British science fiction thriller was written and directed by Alex Garland in his directorial debut. Ex Machina opened in theaters in the United Kingdom on January 23, 2015, then in the United States on April 10, 2015.
In Ex Machina, programmer Caleb (Domhnall Gleeson) ventures to the sprawling estate of his employer, Nathan (Oscar Isaac), after winning a contest to spend time with the company CEO. Upon arriving, however, Caleb learns that his visit is actually to conduct a Turing Test, to determine if a machine's behavior is indistinguishable between that of a human's, on a cyborg named Ava (Alicia Vikander).
Caleb is smitten with Ava, including romantically, but when Ava appears to know things about Nathan that Caleb does not, Caleb begins to doubt if Nathan is being completely honest. Also know that if she fails Caleb's test she will likely be destroyed, Ava manipulates Caleb to take her side against Nathan to save her. But are her feelings for him real or just a byproduct of programming? That's what Caleb must really determine.
Ex Machina
bring some sci-fi action to theaters already showing other great films such as
Furious 7
,
Cut Bank
,
Get Hard,
Hard,
and
Insurgent
.
Do You Want to Be My Friend?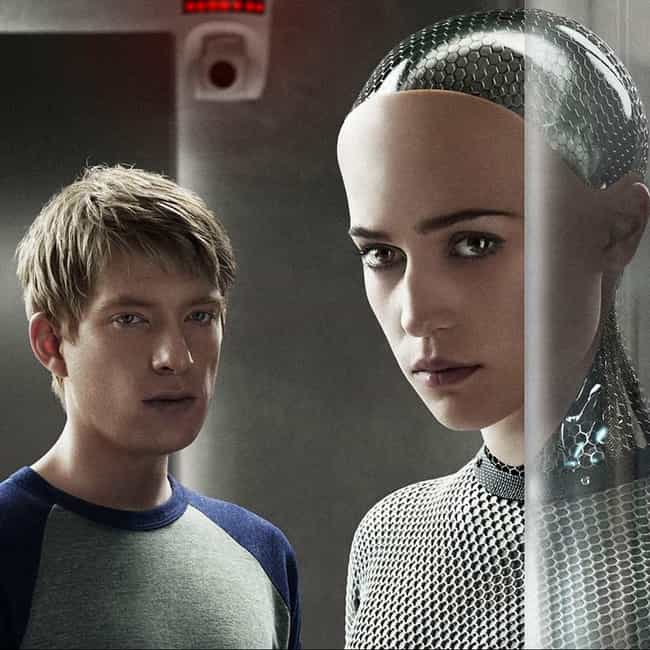 Ava: Do you want to be my friend?
Caleb: Of course
Ava: Will it be possible?
Caleb: Why will it not be?
Ava asks if she and Caleb can be friends. While Caleb doesn't see any reason why they could not be, it appears that Ava knows something he does not.

Should this be higher or lower?
Sexuality as a Diversion Tactic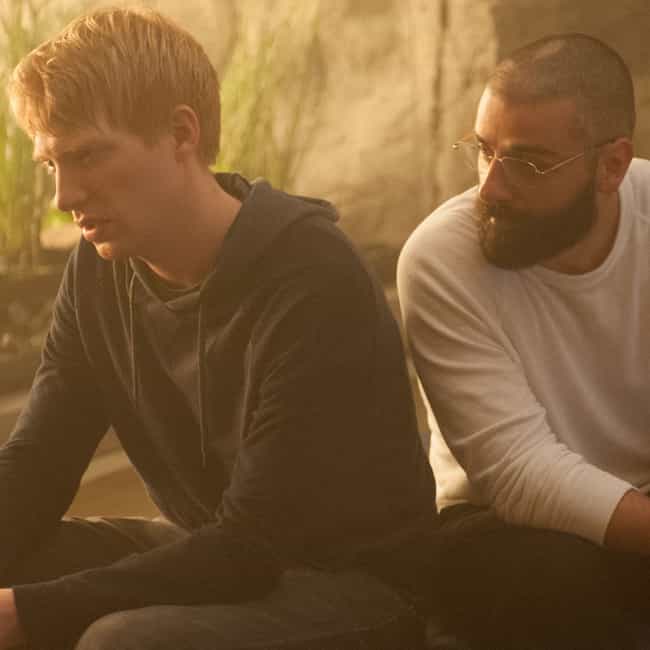 Ava: Do you think about me when we aren't together?
...
Caleb: Did you give her sexuality as a diversion tactic?
Nathan: This is your insecurity talking, not your intellect.
Caleb confronts Nathan about Ava's programming, specifically if her sexuality is meant to distract him from properly completing the Turing Test. Nathan, as usual, denies any wrongdoing.

Should this be higher or lower?
Greatest Scientific Event in the History of Man
Nathan: This building isn't a house. It's a research facility and I want to talk to you about what I'm researching. You want to see something cool? You are dead center of the greatest scientific event in the history of man.
Nathan explains exactly where Caleb is, a research facility. Nathan also explains how important the work of the facility is, though his hubris may be a little blown out of proportion.

Should this be higher or lower?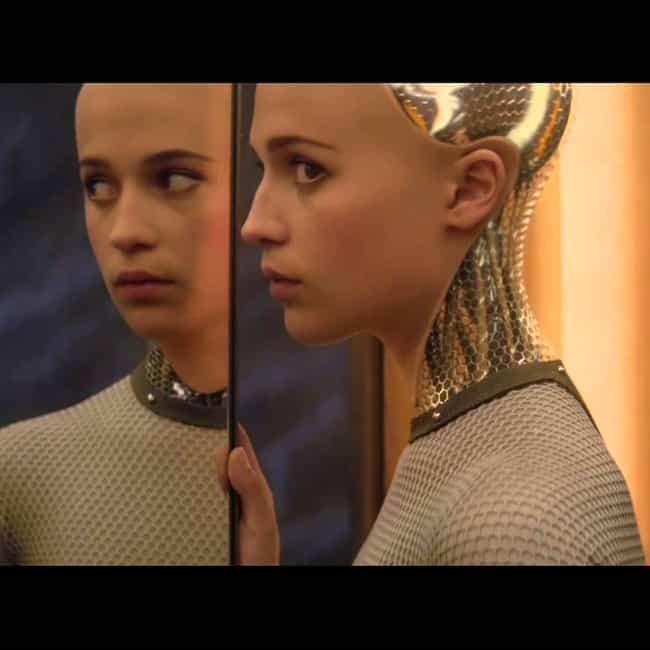 Ava: They are going to test you.
Caleb: Why me?
...
Ava: What will happen to me if I fail your test?
Ava wants to know what will happen to her if Caleb's Turing Test on her fails. She suspects that she will be destroyed and she's not wrong.

Should this be higher or lower?