Entertainment
The Most Ridiculously Expensive Celebrity Gifts Ever

Updated November 13, 2018
1.9k votes
420 voters
54.3k views
23 items
List Rules Vote up the most ridiculous gifts that you can't believe these people can afford.
Celebrities… don't they have enough money to buy their own cars, planes, and jewelry? It's not enough that they pat each other on the backs with trophies and awards shows, they also go on giving each other extravagantly expensive gifts. Sometimes it's for birthdays, sometimes it's to say congratulations, and sometimes it's just for no reason at all.
You know you're always reading about these rich and famous people in the tabloids - whether it's the Kardashians, the Jolie-Pitts, or some random hip-hop star you've never heard of. It seems like every other week there's some story about what expensive gift has changed celebrity hands. You may recall back in the 1980s, when boxer Mike Tyson gave wife Robin Givens a solid-gold bathtub worth $2 million - if that isn't a ridiculously expensive gift, what is? Once Angelina Jolie was rumored to have bought Brad Pitt an entire island (this turned out to be false; their bank account thanked them)! Then there are the jets (that's you, Tom Cruise), the Bentleys/Lamborghinis/Rolls Royces (looking at you, Beyonce), and silly oversized bags (gotcha, Kanye)… the conspicuous consumption never ends in Hollywood.
All that said, it's still pretty entertaining to see how the rich and famous
waste
spend their money. So take a look at the celebrities who gave
ridiculously expensive gifts
to family, friends, and significant others.
1
David Beckham Gave an Entire Winery to His Wife Victoria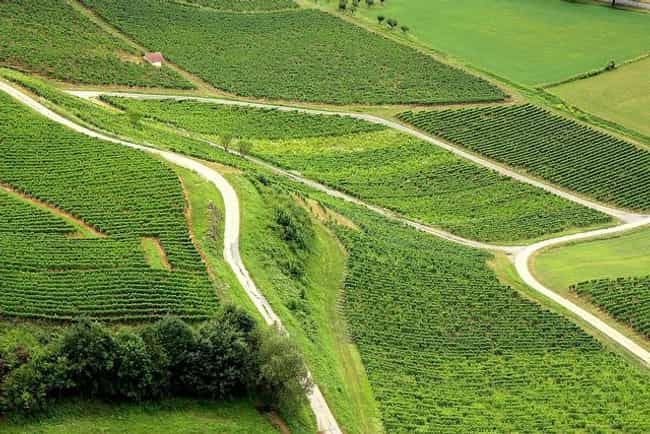 When David Beckham handed his wife Victoria a bottle of wine with her name on it for her birthday in 2008, surely she didn't expect the extravagant gift he was really giving her — an entire Napa winery for which he reportedly paid upwards of seven figures.
It probably tops the $8 million Bulgari necklace he bought her in 2006 - which is quite a feat.
2
Beyonce Got Jay-Z a Bombardier Jet
What was the last present you or your mom got for your dear old dad? A tie? New golf clubs? A "#1 Dad" mug? Well, not to be undone by you plebeians, Beyonce got her hubby Jay-Z a Bombardier Challenger 850 jet for Father's Day in 2013.
The price tag? A cool $40 million. The jet seats 15 and has a living room, bedroom, kitchen, and two bathrooms.
The jet was featured in his video for "Excuse Me Miss."
3
Mike Tyson Gave Robin Givens a Gold Bathtub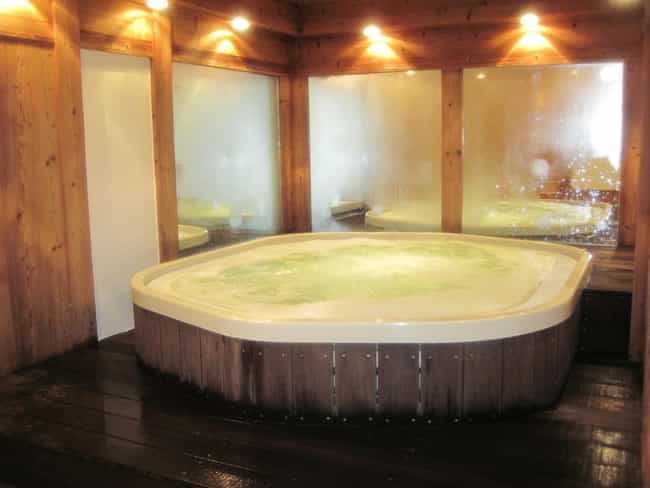 Back in the late '80s, Mike Tyson was at the height of his boxing career, the heavyweight champion of the world, and married to Robin Givens. Tyson, known for spending money like it was going out of style (who doesn't need a Bengal tiger though), bought Givens a 24-karat, solid-gold bathtub for a cool $2 million.
Tyson reportedly sold the tub in 2014 to English billionaire Derwood Hodgegrass for half the price.
4
Adam Sandler Bought Maseratis for His Co-Stars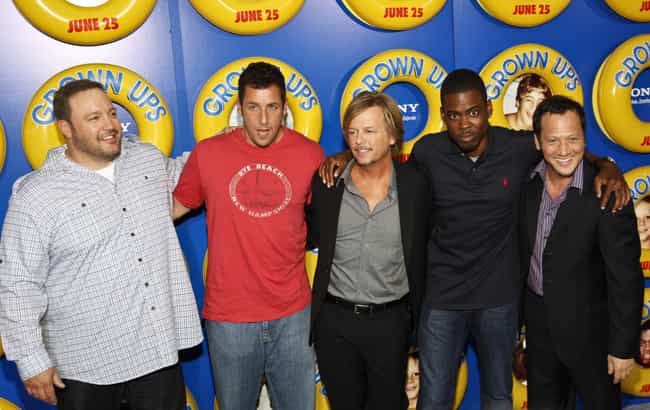 Adam Sandler often shows his loyalty to his friends by casting them in his movies - judging by reviews of his more recent releases, that may or may not be a good thing. Doing them one more solid after wrapping 2010's Grown Ups, Sandler gifted Chris Rock, David Spade, Kevin James, and Rob Schneider with $250K Maseratis.
On Howard Stern's radio show, Spade admitted to feeling awkward driving the extravagant gift. "I went outside the other day and I had a new Maserati in the driveway. Now I think that I'm Adam Sandler's b*tch."