Total Nerd
The Most Expensive Comic Book Ever Sold

If you collected comic books as a kid and your mom tossed them out when you went to college, please stop reading. The pain might be too much to bear since those 64 pages or so of individual superhero issues that you geeked out over could be worth thousands and, sometimes, millions of dollars.
There are probably less than 100 viable copies of Action Comics #1 still in existence, which featured the first appearance of Superman. The Holy Grail of comics sold for $3.2 million on eBay in 2014, and early issues of popular superheroes like Batman and Spider-Man can fetch over a million at an auction. But other superheroes, and even Archie, have been known to bring in the big bucks thanks to nostalgic collectors who just don't want the ink to fade on their favorite characters.
On the following pages, we highlight some of the most expensive comic books ever sold. Which one would you most covet for your collection? Is it Wonder Woman's debut? The Hulk? X-Men? Thor? Or will you go for the holy trinity of Superman, Batman, and Spider-Man? Scroll through these pricey comic books and see which have sold for the highest price!
Action Comics #1 Sells for $3.2 Million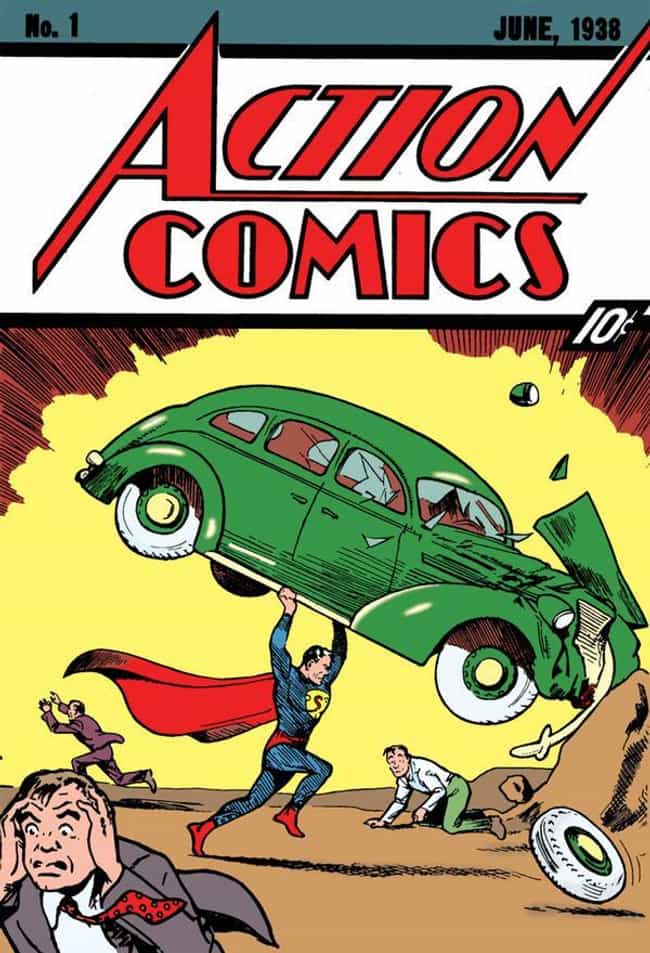 The original Superman comic sold for 10 cents. This one started at 99 cents on eBay and shot to the stratosphere faster than a speeding bullet. The winning bid was for $3,207,852 in August 2014. There are estimated to only be 50 to 100 copies still in existence.
Amazing Fantasy #15 Featuring Spider-Man Sold for $1.1 Million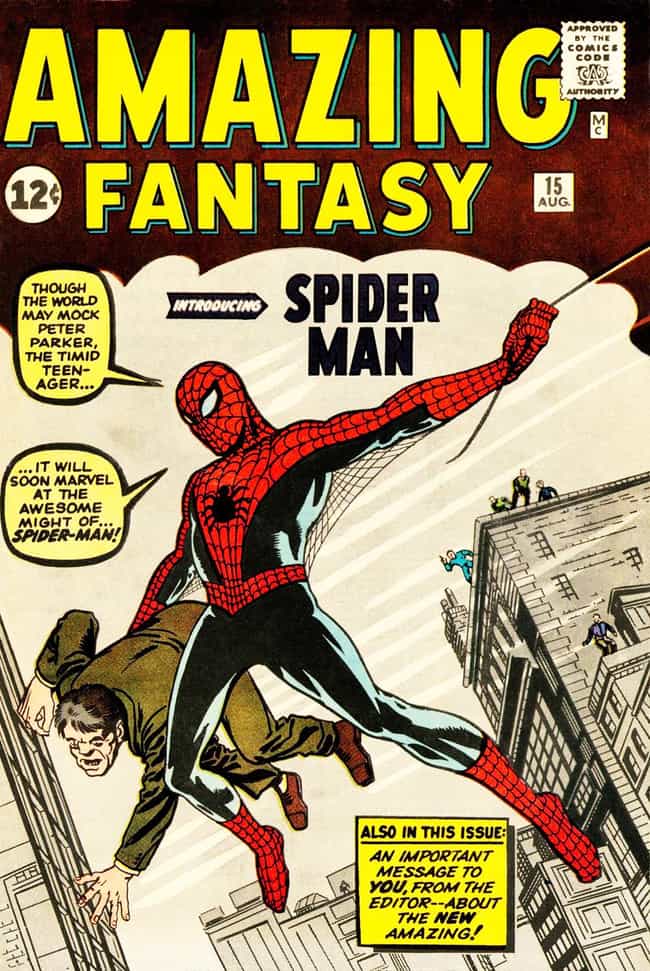 This issue features the first appearance of Spider-Man and tells the story of how Peter Parker got bitten by a radioactive spider and how his Uncle Ben was murdered by a burglar that Peter didn't stop when he had a chance. A "near mint" condition copy sold for $1.1 million in 2011.
Batman's Debut in Detective Comics #27 Scores $2.1 Million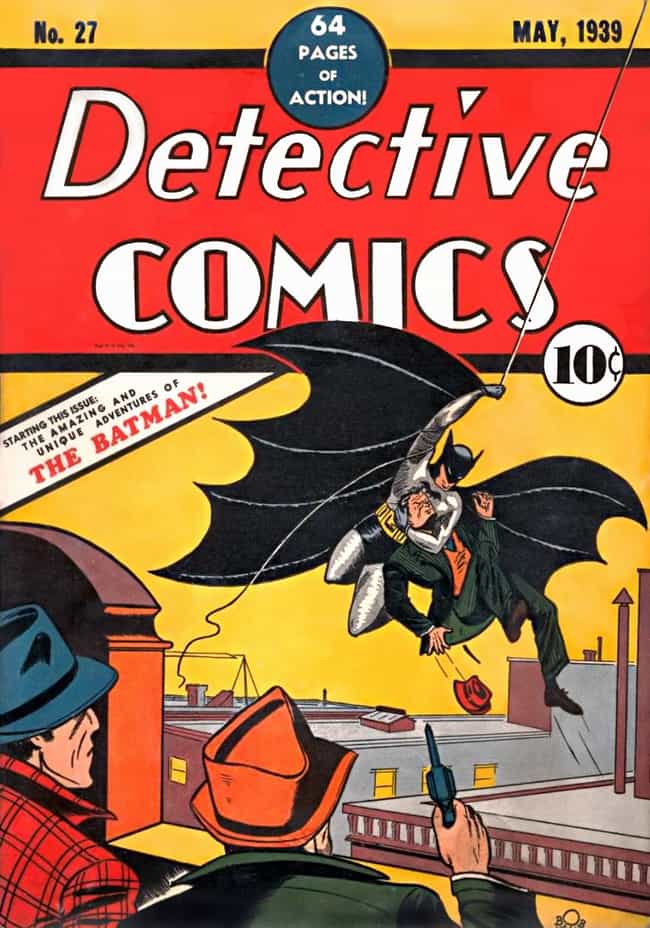 Holy price tag, Batman! Not only does
Detective Comics #27
feature the first appearance of the Dark Knight, Commissioner Gordon, and Bruce Wayne, but the comic series (
Detective Comics
) is how DC Comics got its name, which makes it more valuable. An issue sold for $2.1 million, but it has a minimum value (poor condition, but complete) of $50,000.
Batman #1 Goes for Over Half a Million in 2013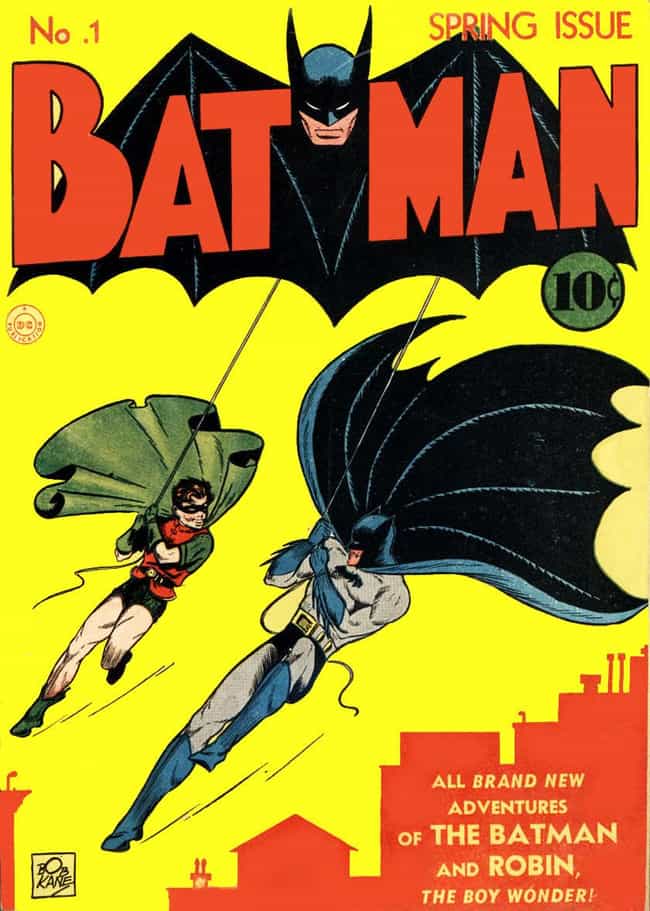 This isn't the Dark Knight's first appearance in a comic book (that would be Detective Comics #27), but this issue covers the murder of Bruce Wayne's parents, which you might have seen once or twice in a movie. It sold for over $567,000 at an auction in 2013.