Unspeakable Times
13 Twisted Facts About Serial Killer Amelia Dyer

Updated October 4, 2019
298k views
13 items
The infamous child murderer Amelia Dyer is in a rare group of female serial killers. She is suspected of having killed nearly 400 infants over a 20-year period during the 19th century. Born in 1837 in Pyle Marsh, England, Dyer was an "angel maker," or someone who fostered and cared for unwanted infants. During that time, being an unwed mother was highly frowned upon so many mothers needed to leave their babies in the care of strangers (a service that they paid for). It was customary for the angel maker to then place the infant in a home or raise them as her own.
Dyer took these children in, but not with benevolent intentions. She took the cash and smiled knowingly as mothers walked away. Over time, she poisoned and killed the babies. She then threw the bodies of the infants in the Thames. When she was eventually caught, Dyers was convicted of murder and hanged to death in London in 1896. Compiled here is a list of facts about Amelia Dyer, the child killer, that will leave your spine tingling and your stomach unsettled.
She Ran A Baby Farming Scheme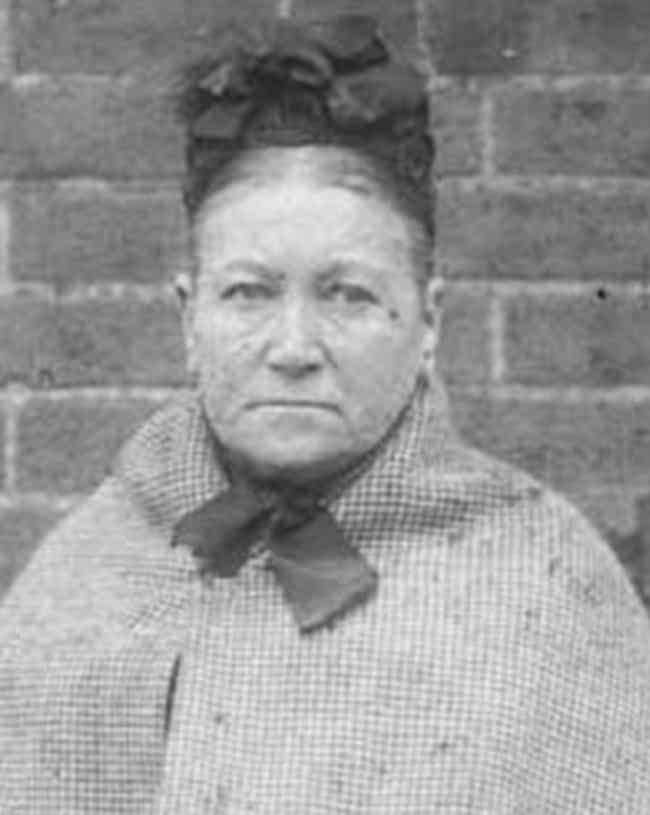 During the 1800s, it was very taboo to have a child out of wedlock. Women who did so were met with scorn and mistreatment, and it didn't help that many were suspected of being prostitutes or "loose women." In order to help the situation, baby farming became a common practice. These "farmers" would volunteer to foster or adopt unwanted babies for a fee.
To the great misfortune of children in London, Dyer became a baby farmer. She placed ads in local newspapers in order to spread the word about her business. Women came to her with their babies, offering money for their care. Dyer would accept, pocketing the money before killing the infant at her leisure.
She Worked As A Nurse While Killing Children In Her Spare Time
Dyer was a trained nurse and midwife, two of the few respectable occupations for women at the time. While she was embarking on her nursing career, she met a woman named Ellen Dane. Dane worked as a midwife and saw the issues that unwed mothers had to face. She was the one who gave Dyer the idea to start up a baby farm. Dyer worked as a nurse for as long as she could, while baby farming in her spare time. Eventually, this latter murderous activity became her only job.
She Thought Starving Children To Death Was Too Slow, So She Poisoned Them With Opium Instead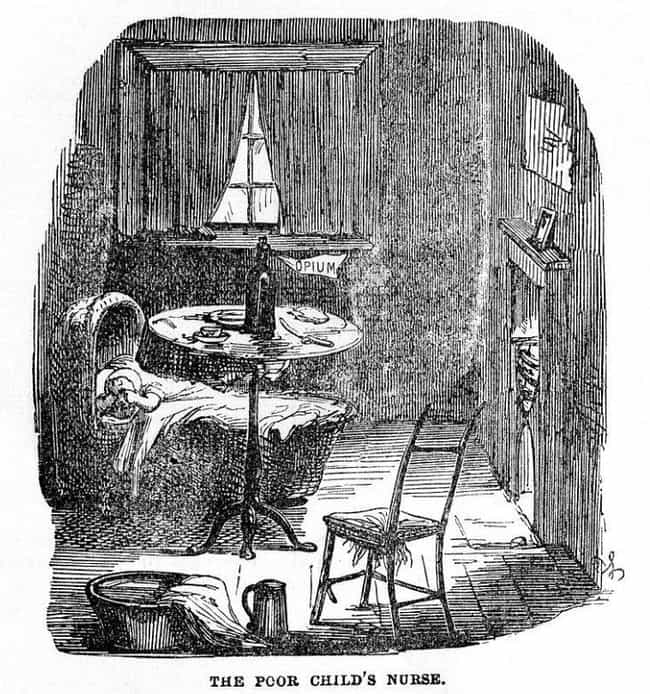 When Dyer first began her baby farming career, she let the infants die of neglect. She simply wouldn't feed them and left them alone in a corner where they'd quietly go to sleep and not wake up. However, Dyer found this process to be too slow. You see, the faster the infants died, the more she could take in, thus increasing the amount of money she made.
So, to speed up the killings, Dyer started feeding the children a syrup laced with opium. This quieted the babies and poisoned them to death. Dyer later became addicted to opium herself, which didn't help her situation any. Eventually, even the poisoned deaths took too long for Dyer, so she ended up asphyxiating infants by wrapping tape around their necks to kill them immediately.
She Was Previously Sentenced To Prison For Neglecting Children, Not Killing Them
In 1879, Dyer performed hard labor for six months for neglecting an infant and letting it die while in her care. At that time, she was fostering babies (not adopting them), and letting them starve to death while she accepted money from the infants' parents. At some point, the authorities caught wind of her actions and prosecuted her for neglect. After doing her time, she went right back to baby farming.