Entertainment
30 Things You Didn't Know About American Sniper

Updated April 1, 2020
6.4M views
30 items
Bradley Cooper stars as the late Chris Kyle, the most lethal sniper in US military history in American Sniper. In addition to picking up six Oscar nominations, the film has been a massive and surprise box office hit. Directed by the legendary Clint Eastwood, American Sniper follows the life of Kyle from when he first enlists in the Navy SEALs, through his four tours of duty, and details the emotional toll it all takes on he and his family.
Through press notes and interviews, we've put together 25 interesting facts and trivia tidbits about one of the first breakout movies of 2015. Find out what kind of preparation Cooper underwent to play Kyle, which other actresses were considered for the role of his wife, the two award-winning directors who expressed interest in the project, and other behind the scenes Easter eggs from the film. From box office records to filming details, and a quick side note about Jesse Ventura's lawsuit against Kyle's family, this list will take you deep into a film that is sure to be an award-winner and classic war movie.
American Sniper, directed by Clint Eastwood, co-stars Sienna Miller, Luke Grimes, Jake McDorman, Kevin Lacz, and Keir O'Donnell.
Chris Kyle exaggerated his military record.
In May of 2016, the Intercept gained access to internal Navy records that proved Kyle had exaggerated his war decorations. Kyle claimed he received two Silver Stars and five Bronze Stars for valor, when in reality he only received one Silver Star and three Bronze Stars. Unidentified fellow naval officers claimed they warned Kyle not to lie about his medal count in the book. He didn't listen. Still, what's the big deal about adding a few extra commendations? Military personnel consider embellishment of wartime achievements (AKA "stolen valor") a serious ethical violation.
Bradley Cooper ate around 6,000 calories a day to prep for the role.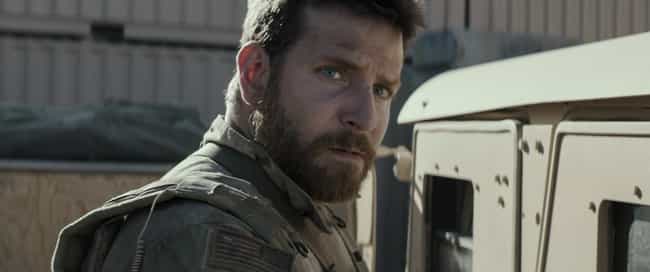 "The first thing to do in order to enter into any sort of believability for myself was to get big and gain the weight," Cooper said in an interview. "The good thing is, we're both 6' 2", both size 14 shoes, so having the same frame was actually a good thing. For Wedding Crashers I got up to 205 and I thought that was massive and I hadn't been anywhere close to that since."
Bradley Cooper had a different actor in mind for the lead role.
Cooper initially bought the rights to the film intending to only serve as a producer, with Chris Pratt starring as Chris Kyle. The two would go on to co-star in Guardians of the Galaxy.
David O. Russell and Steven Spielberg considered directing.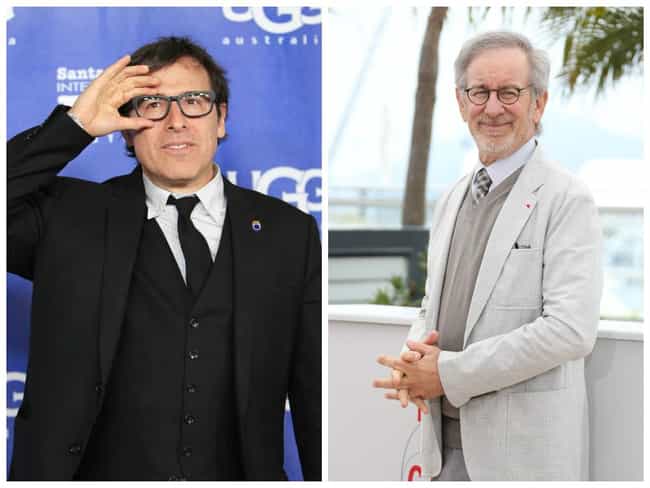 Russell considered directing the film but a deal with Warner Bros. didn't work out. Spielberg then expressed interest but eventually moved on. Eastwood came on board shortly after Kyle died.