Celebrity Trivia
16 Things You Didn't Know About Amy Adams

Updated March 6, 2019
4.7k views
16 items
Amy Adams has a diverse grouping of film credits to her name, including turns in Enchanted, Doubt, The Fighter, Arrival, The Master, and American Hustle (among other favorites). As a result, she is one of the most critically acclaimed and commercially successful film actresses of her generation. However, she almost quit acting at age 30 because she was unsure of her ability to succeed.
Adams, who can sing, dance and act, is not afraid to take risks in front of the camera and has a wide-ranging filmography that includes everything from side-splitting comedy to serious drama. Fascinating facts about Amy Adams cover her religious background, a steamy film kiss with Jennifer Lawrence, her thoughts about fear, and a presidential branch on her family tree.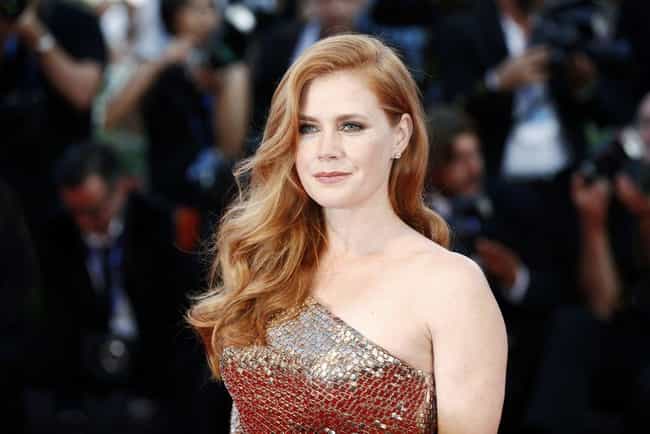 A Star Turn In 'Enchanted' Increased Her Visibility
Enchanted director Kevin Lima wanted a relatively unknown actress for the lead role in his 2007 fantasy musical, a mix of live action and animation. He auditioned hundreds of actresses for the part of a princess exiled from a storybook land by an evil queen. Lima said he saw "probably 300 girls looking for Giselle," and wasn't sure he would find the right person.
However, when Lima saw Adams, he knew she was perfect for it. He told The Hollywood Reporter:
First of all, she walked into the room and she looked like a Disney character. She's got those beautiful round eyes and fair skin. Boy, I just crossed my fingers and hoped that she understood how to play the character. What she brought [to it] and what I was looking for the whole time was someone who didn't judge the character's naivete, an actor who could disappear into the role and never wink at the role while they were playing it [and] never think that what they were doing was ridiculous. And she was a revelation.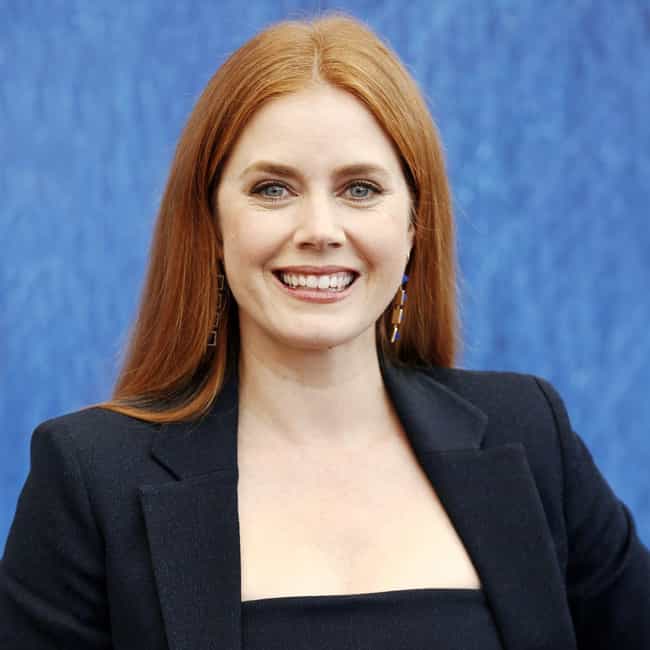 Dyeing Her Hair Red Helped Her Career
At age 27, Adams decided to dye her lush strawberry blond hair a deep red to help her acting career. Of the bold change in look, she said at a New York Times "TimesTalk" session:
Based on roles that I was getting, called in for, people were responding to certain types of characters with me as a blonde and the minute I went red, it was quirky and fun instead of flirtatious and dumb. It was great. I liked that.
The change in hair hue seemed to work. Adams landed a part in the short-lived Rob Lowe television series Dr. Vegas, followed by a role in the independent film Junebug, which proved to be a turning point in her career.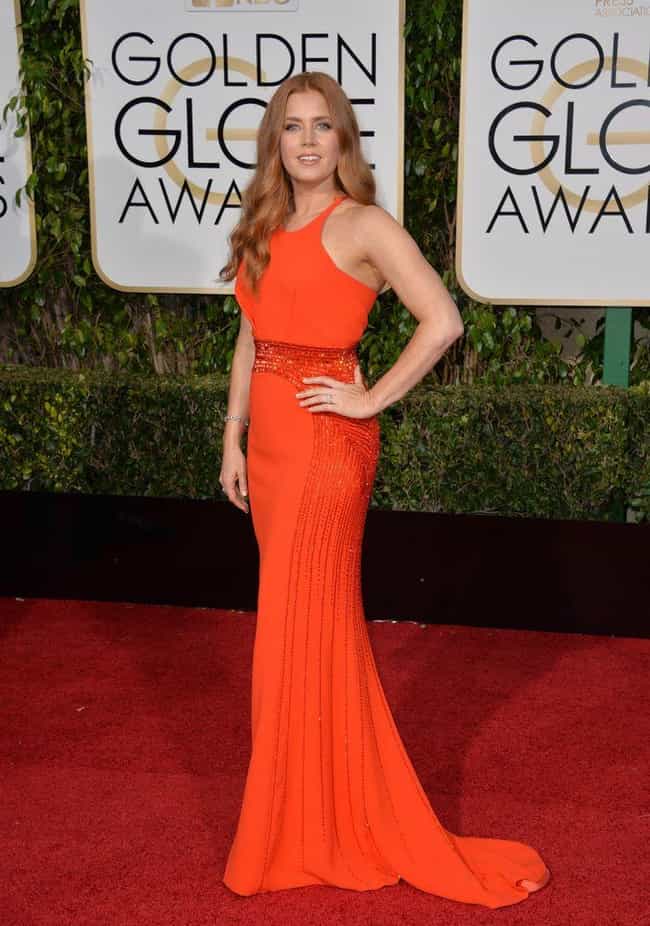 She Almost Gave Up Acting
Adams landed several guest roles on major television shows early in her career, appearing on series such as Smallville and Buffy the Vampire Slayer. In 2004, when Adams turned 30, she suffered a career setback after being fired from Dr. Vegas, her first major recurring TV role. At that point, she had serious doubts about whether or not she could sustain a career as a Hollywood actress.
In 2005, Adams was cast as Ashley in Junebug, but wasn't sure if the independent film would even find an audience. She told Vanity Fair:
They were making it for under $1 million - you just don't know when you're involved in smaller projects if they're going to be seen. So I had to really come to terms with what I wanted in my life and what was going to make me happy. Did that mean staying in LA and continuing to pursue a career in film acting? Was it moving to New York and trying to go back to the stage? Or stopping acting altogether?

I was at that point in my life where I did not know where I was going to go. I wanted to be a grown-up, but I didn't know how.
Junebug was a hit, and Adams earned a Best Supporting Actress Oscar nomination for her turn as the sweet and quirky Ashley.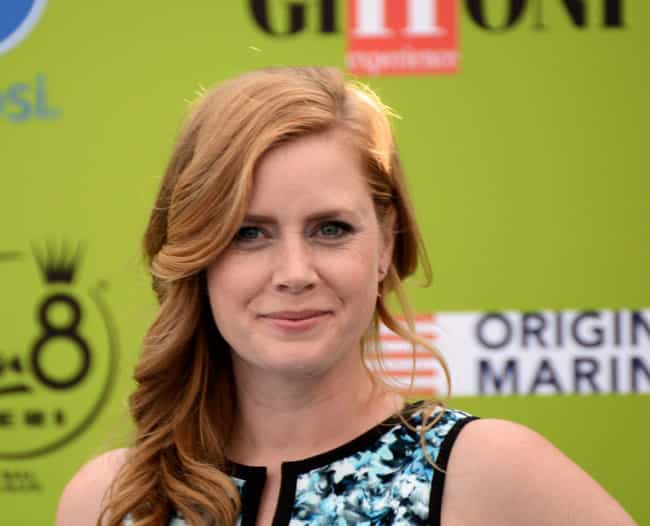 Adams was born on August 20, 1974, in Vicenza, Italy. The fourth of seven siblings, she has four brothers and two sisters. Both her parents are American. Her father, Richard, was a US serviceman stationed in Italy when Adams was born.
The family moved around to different bases during Adams's formative years before they ultimately settled in Castle Rock, CO.