Entertainment
Things You Didn't Know About Anthony Bourdain

When Anthony Bourdain died on June 8, 2018, countless fans felt like they lost a dear friend. This, of course, is a tribute to his talents and the many roles he played throughout his life: dauntless chef, intrepid foodie, magnetic TV personality, unapologetic rabble-rouser, cultural ambassador, and unexpected diplomat, to name just a few. There is so much poignancy behind Anthony Bourdain illustrating how movingly insightful - and deeply human - he was, despite his crusty, punk-rock exterior.
Born in New York City on June 25, 1956, Bourdain mostly grew up in New Jersey. After high school, he attended Vassar College for two years before dropping out. He pursued a career as a chef, ultimately graduating from the Culinary Institute of America. He ran several restaurant kitchens in New York City as he made his way to an executive chef position at an acclaimed brasserie. But it was an article he wrote in 1999, unexpectedly published in The New Yorker, that propelled him to stardom.
Despite his subsequent fame and immersion in media, Bourdain wasn't just a typical food critic; through his writing projects and multiple television shows, he proved his knowledge of places, politics, and people - he was much more than a mere diner of exotic cuisine. In fact, he spent his last months championing social justice for the victims of the Me Too movement.
There's a lot going on behind the scenes of Anthony Bourdain, the public figure you probably never truly knew. Celebrate this one-of-a-kind force of nature who was passionate about food, travel, and - most of all - people.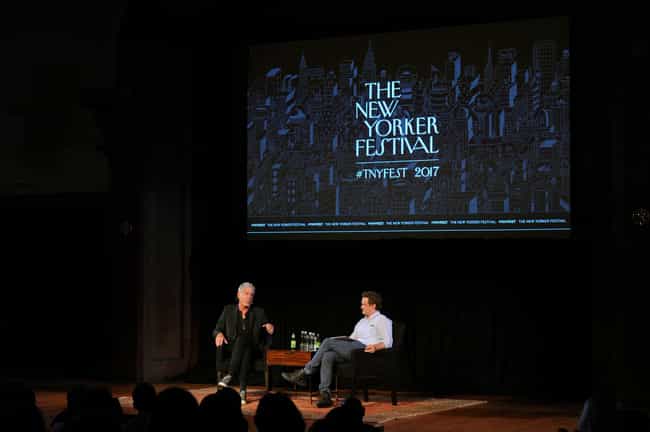 His Career Took Off After He Was Published In 'The New Yorker'
Bourdain's second career began after he wrote an essay entitled "Don't Eat Before Reading This," published in The New Yorker in 1999. In it, he spilled the secrets of the reality of working in restaurant kitchens. The article created a sensation, and Bourdain immediately landed a book deal on the same subject.
In the original essay, Bourdain created a vivid picture of a career spent slaving over stoves in a cutthroat kitchen:
The members of a tight, well-greased kitchen staff are a lot like a submarine crew. Confined for most of their waking hours in hot, airless spaces, and ruled by despotic leaders, they often acquire the characteristics of the poor saps who were press-ganged into the royal navies of Napoleonic times - superstition, a contempt for outsiders, and a loyalty to no flag but their own.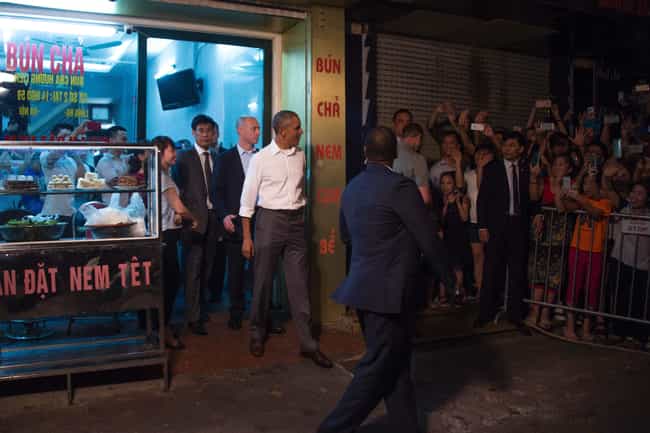 He Had A Memorable Dinner With President Obama During A Trip To Vietnam
In 2016, President Barack Obama guest-starred in arguably the most famous episode of CNN's Parts Unknown. He and Bourdain met up in Vietnam, one of Bourdain's favorite countries in the world.
They ate noodles and drank Hanoi beers in a tiny, typical Vietnamese eatery. Many viewers and critics alike described the scene as feeling like a meeting between old friends. Before the crew started filming, President Obama asked Bourdain about the proper way to eat the dish served in front of them. "I'll walk you through it," Bourdain said, with zero condescension or judgment.
But the reason Bourdain met with the president in the first place: Deputy National Security Advisor for Strategic Communications, Ben Rhodes, was a Parts Unknown fan. While watching Bourdain's Laos episode a year prior, Rhodes wanted to raise funds to remove leftover landmines. He began planning the Southeast Asia tour immediately. As Rhodes recounted in a memoir:
I'd been vaguely familiar with the story of Laos. Hillary [Clinton] had visited in 2012, and I remembered that we cobbled together some money for UXO clearance - a few numbers on a budget sheet.

But the Bourdain episode that showed human beings on a television screen in the middle of the night, struggling in a place that was still a war zone, 40 years after a war that I'd never learned about in school, woke my interest.

I added two items to the bucket list for my final year in the job: get more money for Laos, and get Obama to tape an episode of Parts Unknown with Anthony Bourdain.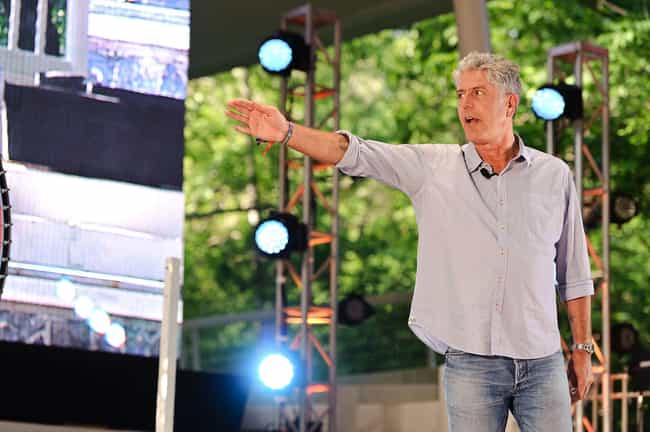 He Personally Chose The Music Used In 'Parts Unknown'
Bourdain was a huge music fan, particularly of punk rock. Maggie Serota once wrote in Spin magazine that "he was the kind of chef who might advise someone to boil pasta for the time it takes to listen to a Stooges record instead of telling them to set a timer." And Bourdain once admitted in an interview about his hate for Billy Joel's music, despite the fact the two celebrities were friendly and occasionally chowed down together.
Bourdain's opinions on music infused themselves in everything from his essays to television scripts, which may explain why the music in each episode of Parts Unknown was often so unconventionally edgy. In fact, Bourdain reportedly chose the soundtrack to each episode of the CNN show.
When royalties to use certain original songs were too high, Bourdain and the showrunners arranged to have someone else record a similar version. For the Obama episode, though, Bourdain was adamant about using the James Brown song "The Boss."
"I don't know who's paying for it," Bourdain said. "But somebody's f*cking paying for it."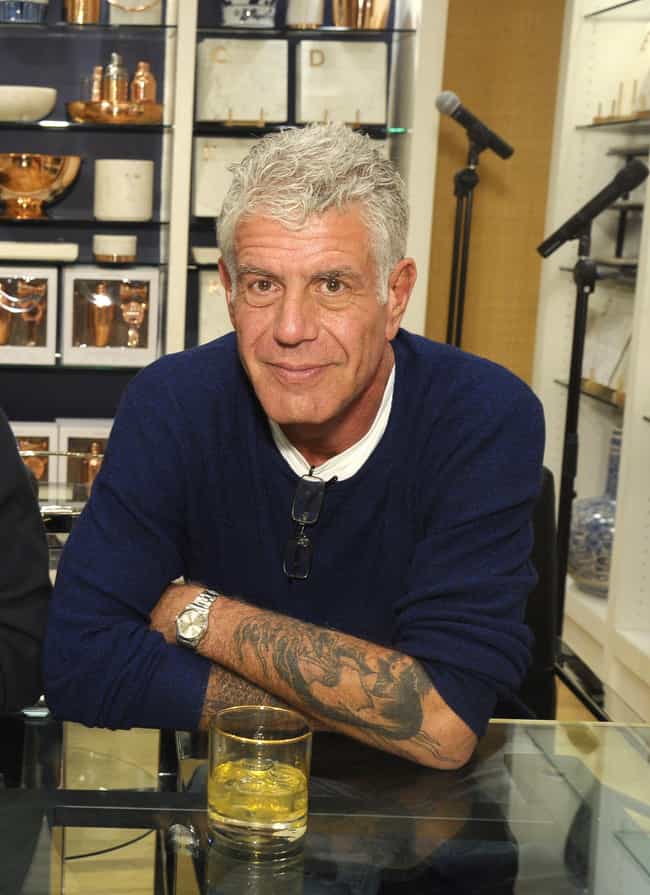 Bourdain wasn't just a prolific food writer; he was a published crime fiction writer, too. His first two crime novels came out before his now-legendary essay in The New Yorker.
Bone in the Throat, published in 1995, was a hard-boiled crime drama set in the industry Bourdain knew so well: the world of the restaurant kitchen. Gone Bamboo, published in 1997, was more of a departure from his experience as it was a piece of detective fiction centering on a crime-solving husband and wife.
In addition to his crime novels, Bourdain also wrote graphic novels for DC's Vertigo imprint.