Celebrity Trivia
You Will R.E.S.P.E.C.T. Aretha Franklin Even More When You Hear About Her Remarkable Life

Aretha Franklin, considered by many as one of the greatest singers of all time, lived an astounding life before passing away at age 76 on August 16, 2018. Though born in Memphis, TN, she grew up in Detroit, MI, where she taught herself to play piano and honed her heartbreaking voice.
Franklin's life was full of amazing moments - she had a collection of Grammys and honorary degrees - and many regarded her as the epitome of public class and grace. She started performing at a young age, and despite a career and personal life full of ups and downs, she never stopped wowing audiences with her catalog of soulful hits.
There are numerous fascinating things you never knew about Franklin, a true national treasure. The woman did it all while singing some of the most beloved songs in the world.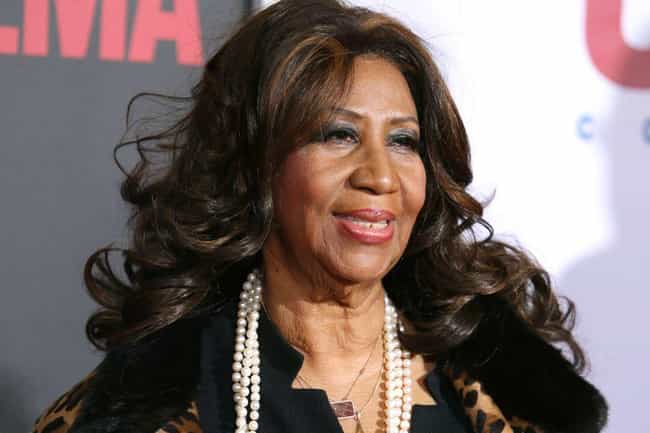 She Struggled With Her Health For Years
For years, Franklin struggled with her health; she quit smoking in 1992 and admitted the change drastically affected her weight. As an incredibly private person, Franklin was prone to keeping her illnesses to herself, despite her public weight gains and losses often fueling tabloid speculation.
In 2010, Franklin revealed she had battled a tumor for a while; she shared the reason for her surgery only to deny rumors of a gastric bypass. On August 16, 2018, Franklin died from advanced pancreatic cancer.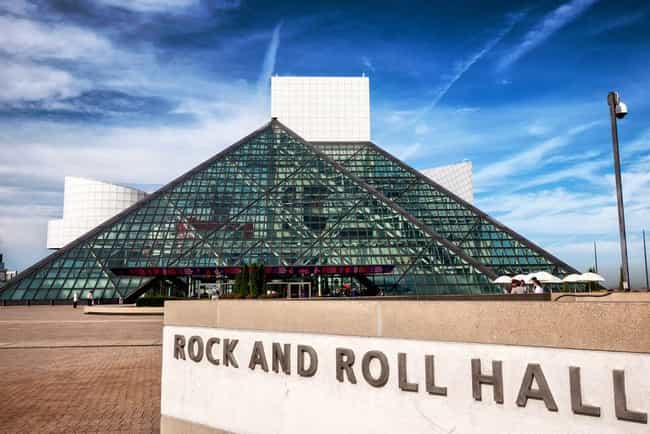 She Was The First Woman To Join The Rock And Roll Hall Of Fame
The Rock and Roll Hall of Fame waited until 1987 to induct its first female member: Franklin. At the time, Franklin was in the midst of a career comeback with dual chart-topping tracks featuring fellow performers, including the Eurythmics and George Michael.
Co-founder of Atlantic Records Ahmet Ertegun said, "I don't think there's anybody I have known who possesses an instrument like hers, and who has such a thorough background in gospel, the blues, and the essential Black-music idiom."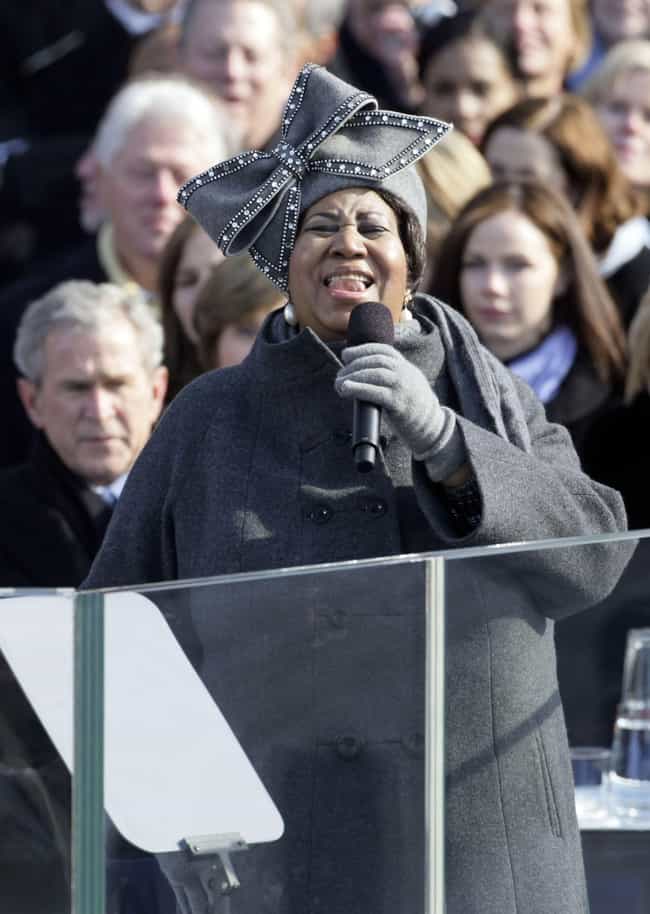 She Sang At Three Presidential Inaugurations
Many performers have sung at inaugurations or for sitting presidents, but Franklin was a longtime favorite of the DC set. She performed at the inauguration of Jimmy Carter in 1977, then in 1993 serenaded Bill Clinton with "I Dreamed a Dream."
More than a decade later, she sang "My Country 'tis of Thee" at Barack Obama's inauguration.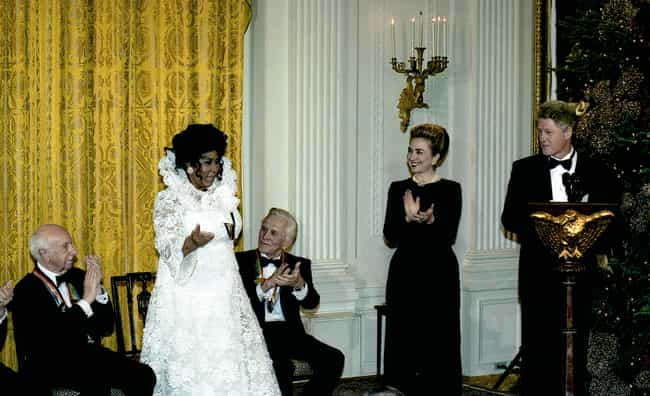 She's The Youngest Recipient Of The Kennedy Center Honors
The Kennedy Center Honors is an annual award presented to people who have dedicated their lives to the performing arts and contributed to American culture. In 1994 at age 52, Franklin became the youngest recipient of the award. President Bill Clinton presented her with the award, telling the audience, "You could say that Hillary and I went to law school with Aretha, because there was hardly a day when we didn't listen to one of her songs."
In 2015, Franklin returned to the stage of the Kennedy Center Honors to pay homage to Carole King, singing an Earth-shaking rendition of "(You Make Me Feel Like) A Natural Woman." Franklin's version brought President Obama to tears during the ceremony.