Music
16 Things You Never Knew About Avicii

Updated June 14, 2019
18.8k views
16 items
On April 20, 2018, the music world was rocked when famed electronic/dance music DJ Avicii was found dead in Muscat, Oman. The quiet, not-very-public persona behind such EDM hits as "Levels" and "Wake Me Up" hid the true scope of Avicii legacy: a generous and intentional life plagued by health problems in part from simply living so passionately.
Born Tim Bergling in Stockholm, Sweden, in 1989, Avicii was a passionate house-style musician responsible for inventively incorporating both country and bluegrass music into his electronic programs. He also produced remixes for megastars like Madonna and Coldplay, and could be heard all over international radio stations throughout the 2010s. Though he was only 28 when he died, bypassing entrance to the infamous 27 Club, Avicii's young death was mourned globally by fellow stars and myriad fans alike.
Crank the bass while you celebrate the life and career of Avicii with these fascinating, under-the-radar stories including everything from his severe health problems to his extreme generosity toward charity to his public feuds with fellow DJs.
His Team Completed His Final Album, 'Tim,' Posthumously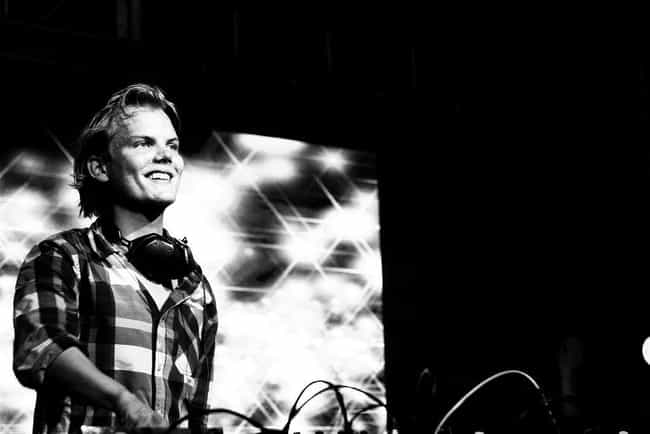 A year after Avicii passed, his team announced that they completed the musician's his final album with the help of "nearly finished songs along with notes, email conversations, and text messages about the music." The album, called Tim, will have 16 songs and is set to be released June 6, 2019 with the first single called "SOS" dropping April 10.
The album's proceeds will be donated to the Tim Bergling Foundation, a nonprofit his family started in order to further the awareness of mental illness and other international concerns.
Avicii's Cause Of Death Was Ruled A Suicide
The official cause of Avicii's death was suicide, and it took nearly a week after his passing for the family to make a formal announcement. The Bergling family included in its statement the following note:
He really struggled with thoughts about Meaning, Life, Happiness. He could not go on any longer. He wanted to find peace. Tim was not made for the business machine he found himself in; he was a sensitive guy who loved his fans but shunned the spotlight. Tim, you will forever be loved and sadly missed. The person you were and your music will keep your memory alive.
Avicii Suffered Gallbladder And Pancreas Issues, And Was Forced To Have Surgery When His Appendix Burst
Avicii suffered from a multiplicity of health issues in the years leading up to his death. In 2012 he was diagnosed with acute pancreatitis, reportedly as a result excessive drinking, and he eventually stopped touring in 2016. In 2013, Avicii at first refused to listen to his doctor's advice about removing his gallbladder, but when his appendix burst in 2014 he agreed to have a double-surgery. He later later admitted nonstop work, heavy drinking, and not addressing his medical conditions earlier on had contributed to the breakdown, but said he was looking forward to taking his time with upcoming music. "For once in my life, I don't feel the rush to do anything. I can take my time and focus 100 percent on the album, which has always been where my first passion really lies -- in the music."
He Retired From Touring In 2016 Due To His Health Issues
After his pancreatitis and gallbladder problems, Avicii decided to take a break from touring and just focus on making music. In 2016, he permanently stepped away from the stressful world of strings of live performances. He told Billboard:
To me it was something I had to do for my health. The scene was not for me. It was not the shows and not the music. It was always the other stuff surrounding it that never came naturally to me. All the other parts of being an artist. I'm more of an introverted person in general.It was always very hard for me. I took on board too much negative energy, I think.
He added, "I just feel happy. I feel free at this point."