Weird History
Unusual Facts About Beatrix Potter, The Creator Of Peter Rabbit

Updated August 13, 2019
40.2k views
14 items
If the name Beatrix Potter doesn't quite ring a bell, the name Peter Rabbit surely does. The fictional rabbit who spawned a series of books about talking animals and became a household name is the brain-bunny of Potter, born in 1866 in Kensington, England. As a young child, Beatrix Potter loved animals and spent much of her time drawing and painting pictures of everything from hedgehogs to frogs. She named her first pet rabbit Benjamin Bouncer, and he traveled on vacation with the Potter family to Scotland. Potter's second rabbit Peter Piper was a trickster and her constant companion, and these bunnies laid the foundation for the future Beatrix Potter books.
Potter taught herself biology and mycology, creating detailed sketches and studies of the natural world around her, and even attempted to publish an academic paper when she was 20. But in the days long before women were respected and included in academic circles, Potter's work was rejected. Instead, she eventually found her niche in a burgeoning book genre: children's literature. Her first book, The Tale of Peter Rabbit, was published in 1902 based on an illustrated letter she'd written to a sick child. Much like her American contemporary Laura Ingalls Wilder, Potter's main loves were a simple life and observing small things around her. She kept writing until 1930, and then she focused much of her time on farming. Upon her death in 1943, she left 15 farms and more than 4,000 acres of land to the British National Trust.
She Once Used Chloroform To Kill A Rabbit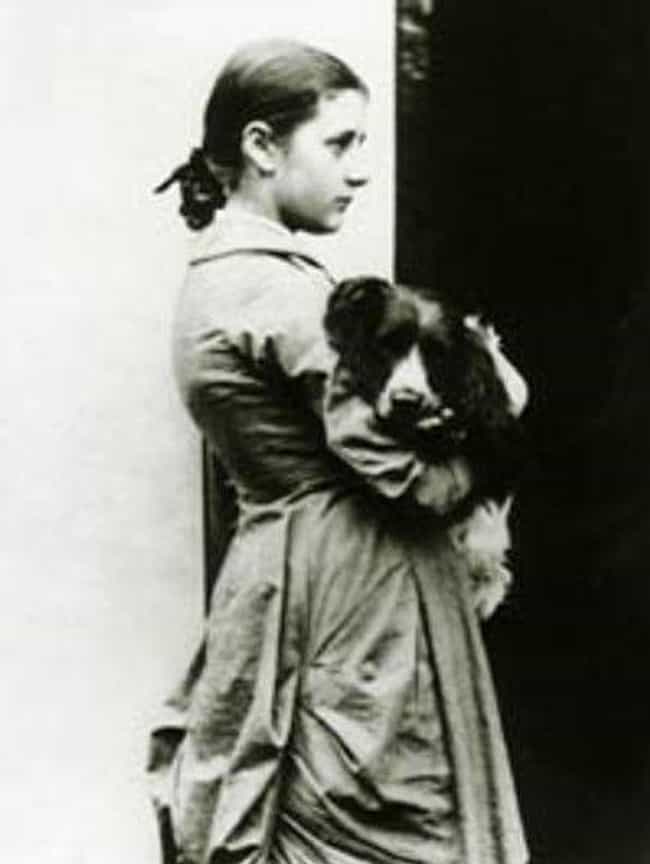 In 1997, UK tabloids blew up after the Times Of London examined one of Potter's diaries and discovered she boiled and then dissected a squirrel out of scientific curiosity — and probably committed other animal murders in her scientific quest. She reportedly asked a gamekeeper to shoot the creature for her, which she used as inspiration for the character Squirrel Nutkin, and it was also believed that one of her characters, Jeremy Fisher, was inspired by a frog that she dissected. The Times also noted that she killed a rabbit using chloroform, and subsequently, the beloved children's author and heretofore believed naturalist was decried as an animal killer and bunny boiler.
Tabloids had a field day with this information, but ultimately the timeless charm of her books and Potter's well-documented love for all things living and natural saved her reputation.
She Studied Fungi And Made A Scientific Discovery, But No One Took Her Seriously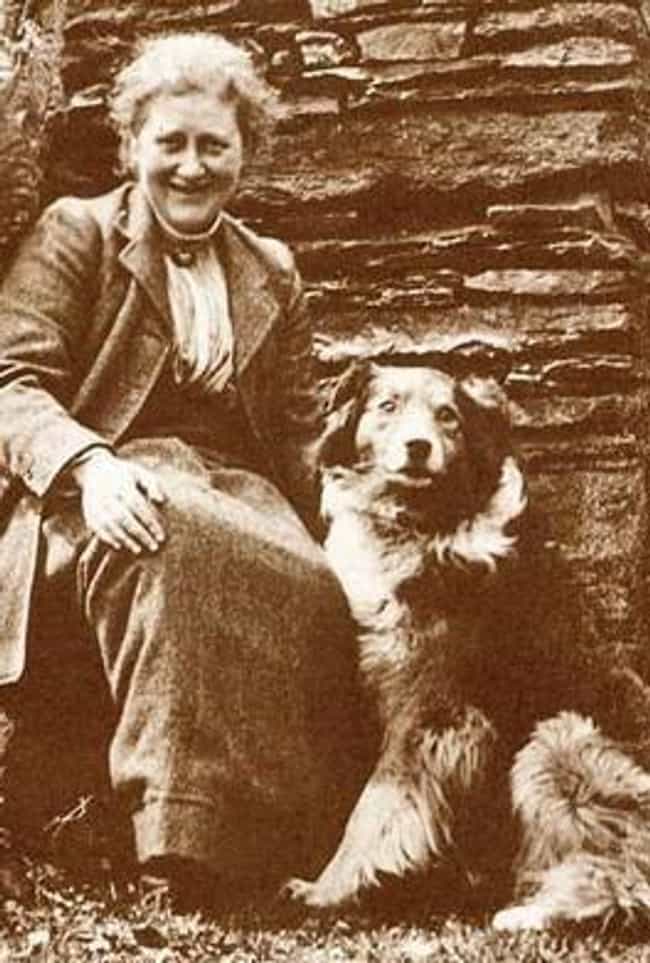 Potter, whose father was a London attorney, was a self-educated biologist and mycologist who developed her drawing skills while studying fungi, animals, and plants. Although it was a fad of the Victorian times for women to make sketches of nature and biology, Potter was reportedly more dedicated to the details and science behind her art than the average person. She also made a veritable scientific discovery and wrote about it in a paper titled, "On the Germination of the Spores of Agaricineae." She submitted the groundbreaking mycological research to London's males-only Linnean Society in 1897, when she was 20, but they rejected it.
While in her 20s, Potter continued to make hundreds of accurate illustrations based on her observations of fungi. Her uncle submitted a collection of her drawings in book form to the Royal Botanical Gardens, but they, too, didn't take it seriously.
Her Fiance Died A Month After They Got Engaged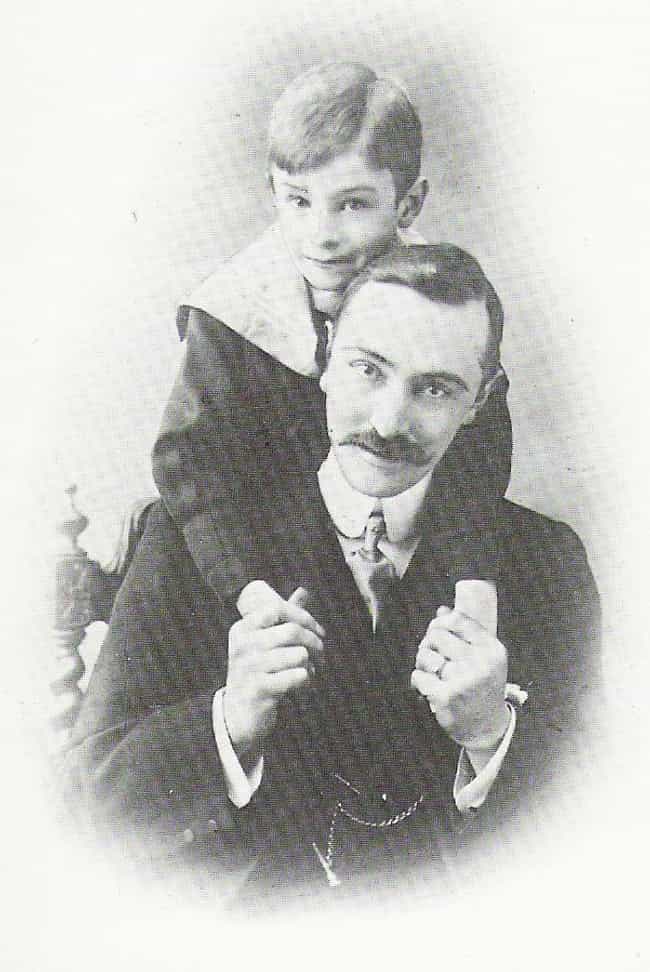 Beatrix Potter finally self-published Peter Rabbit when she was 36 years old, after it had been rejected from six different publishers. She printed 250 copies which became so massively popular that a publisher took notice and made her an offer.
She became very close to her editor at that publishing firm, Norman Warne, and they got engaged in July 1905. Potter's parents were not happy about his social position and his trade, but she accepted his proposal nonetheless. About a month later, Warne suddenly died from a blood disorder that was most likely leukemia while his fiance was away visiting family members in Wales. Potter was reportedly devastated and remained single for several years before marrying lawyer William Heelis in 1913.
The Real Peter Rabbit Was Named Peter Piper
Potter drew inspiration for her story about Peter Rabbit from a Belgian rabbit she owned named Peter Piper. She wrote that she bought him for a fair price when the rabbit was merely a baby bunny, and called him her "affectionate companion." His first name, used in the illustrated books, later made her famous. She inscribed in one of her private first editions of The Tale Of Peter Rabbit:
In affectionate remembrance of poor old Peter Rabbit, who died on the 26th of January 1901 at the end of his 9th year... whatever the limitations of his intellect or outward shortcomings of his fur, and his ears and toes, his disposition was uniformly amiable and his temper unfailingly sweet. An affectionate companion and a quiet friend.
But Peter Piper wasn't the first rabbit she owned. That one was named Benjamin Bouncer, who you may know from The Tale of Benjamin Bunny.