True Crime

13 Terrifying Facts About Belle Gunness, One of the Most Disturbing Killers Ever

Who was Belle Gunness? She was a serial killer who lived in both Illinois and Indiana around the turn of the 20th Century. Her original name was Brynhild Paulsdatter Storseth and she was born in Norway in 1859. She immigrated to the United States in 1881 and married her first husband a mere three years later.
After this, the crimes of Belle Gunness began. She committed insurance fraud, killed upwards of 40 people - including her own family members - and possibly faked her own death. Among the known facts about Belle Gunness is that she was an imposing woman, at 6-feet tall and 200 pounds, and that only one child - her second husband's daughter Swanhild - survived her clutches. At the time of her supposed death in 1908, Gunness lived on a farm in LaPorte, Indiana. This farm was later nicknamed the "murder farm" due to the many bodies uncovered there. If you're curious to learn more about her read on to discover the truly gruesome crimes of Belle Gunness.
She May Have Killed Three Of Her Children In A House Fire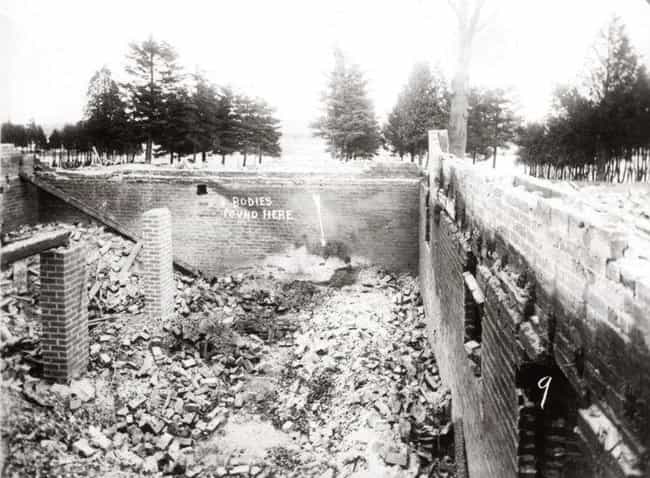 The LaPorte, IN, farmhouse owned by Belle Gunness caught fire and burned to the ground on the night of April 27, 1908. When authorities sifted through the rubble the next day, they found the bodies of three children - presumably those of her daughters Myrtle and Lucy from her first husband, Mads Sorenson, and her son Phillip, from her second husband, Peter Gunness - were found in what remained of their beds. A fourth body, thought to be Gunness herself, was also found. The latter body was headless, and considerably shorter than Gunness, leading people to theorize that it really wasn't hers.
Ray Lamphere, a hired hand who worked on the farm, was later charged with setting the fire. This was never proven, and some people at the time believed that Gunness set the fire in order to fake her own death.
21 Babies Went Missing From Her Care In Chicago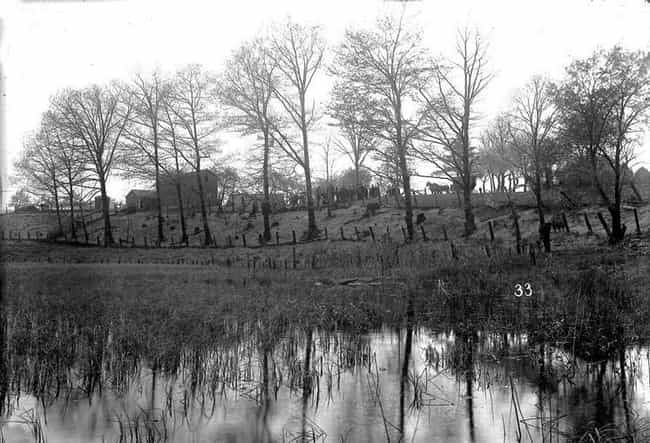 During her time in Chicago, Belle Gunness ran a "baby farm" - pseudo foster care system - out of her house. A record number of babies, 21 in all, mysteriously disappeared while in her care. To this day, no one is entirely sure what happened to them. They may have been murdered or sold to the highest bidder, one by one.
She May Have Killed More Than 40 People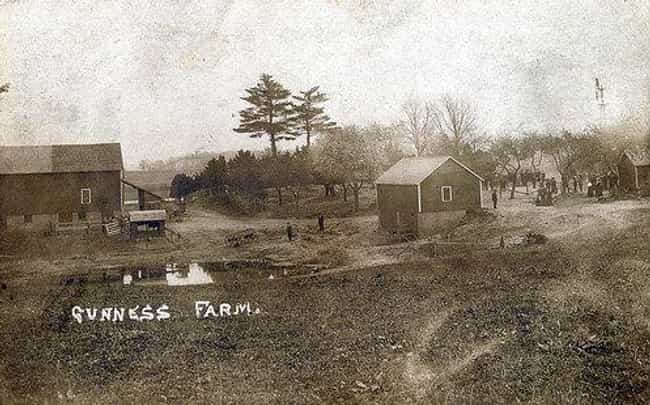 While sifting through the wreckage of the farm house, several men came forward and voiced their suspicions of Belle Gunness. They claimed they had relatives go to her farm and never return. This, along with the news that hired farmhand Joe Maxson covered up large holes in the ground near the farm's hog pen, led authorities to begin digging. They unearthed numerous bodies from various places on the farm. At the time, DNA evidence and other modern forms of identification were not yet available, so investigators had to guess the identity of each body. In all, there were around 40 people whose relatives claimed were missing and possibly murdered by Gunness, although there may have been upwards of 100 people associated with her who met odd, early deaths.
She Poisoned Two Of Her Children And One Of Her Husbands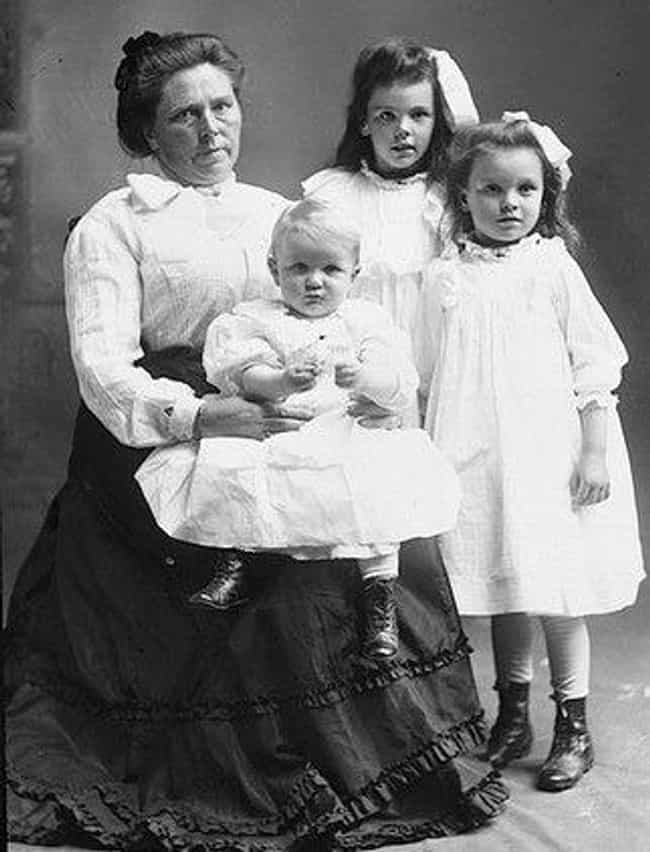 Belle Gunness married her first husband Mad Sorenson in 1884. During their marriage, they had four biological children: Myrtle, Lucy, Caroline, and Axel, and took in orphans. While they were infants, both Caroline and Axel died of what medical doctors claimed was "acute colitis." The symptoms of this disease include nausea, cramping, and abdominal pain, all of which are consistent with arsenic poisoning. It goes without saying that both children had life insurance policies purchased in their names before they died, and Gunness made sure to collect on them.
Sorenson died in a similar manner. Doctors diagnosed him with an enlarged heart, and at the time of his death, Gunness was giving him unusual medical "powders" to treat the condition. However, his actual cause of death - heart failure - was proceeded by symptoms similar to those of strychnine poisoning, and he conveniently died on the exact day that two of his life insurance policies overlapped, allowing Gunness to receive both of them.