Celebrity Trivia

The Riveting Life Of Billie Lourd: Carrie Fisher's Daughter You'll Be Seeing Everywhere Soon

Star Wars: The Last Jedi is the last time fans will see Carrie Fisher portray the iconic Princess Leia. In December 2016, at the age of 60, Fisher suffered a major heart attack and tragically passed away, leaving fans shocked and devastated. Only days later, Fisher's mother, Oscar-nominated Debbie Reynolds, passed away at the age of 84, further devastating fans of this legendary and immensely talented family. However, Fisher and Reynolds left behind Billie Lourd, the daughter of Fisher and granddaughter of Reynolds.
At only 25 years old, Lourd is at the beginning of her career, but she's already made a splash in Hollywood. She appeared in small role in Star Wars: The Force Awakens and is back to reprise her role in Star Wars: The Last Jedi. Lourd has also appeared in television shows like Scream Queens and American Horror Story. While little is known about the late Fisher's talented daughter, what we do know about Lourd seems pretty awesome. But honestly, what else would anyone expect from Fisher's daughter?
Star Wars: The Force Awakens Was Her First Acting Job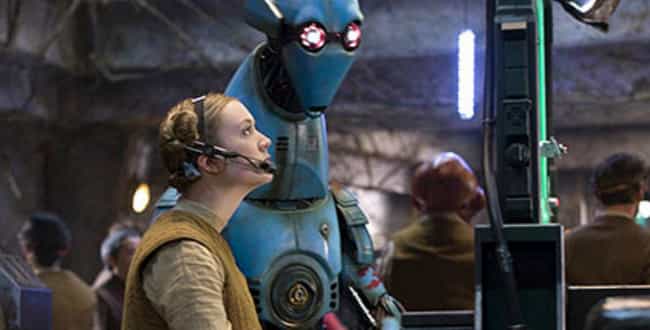 When Lourd joined the cast of Star Wars: The Force Awakens, her very first acting gig, there was a lot of speculation that she'd be playing a younger version of Princess Leia. After all, who better to play a young Princess Leia than Fisher's actual daughter, right? Lourd's role was much smaller than fans anticipated. Lourd joined the film as Lieutenant Connix and only had one line: "General, are you seeing this?"
The general Lourd's character was addressing was Princess Leia, which was a cool Easter egg for fans who knew the connection between the actresses.
She Auditioned For The Role Of Rey In Star Wars: The Force Awakens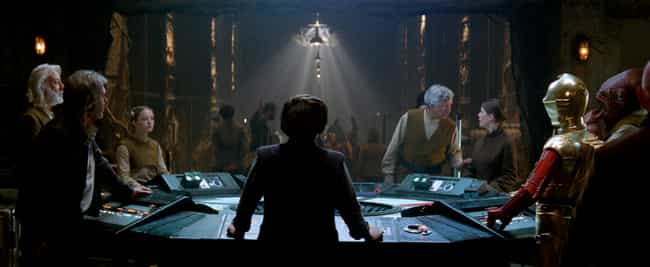 Even though Star Wars: The Force Awakens was her very first acting role, Lourd still scored an audition for the role of Rey, who is the main protagonist of the film. Of the audition, Lourd said, "J.J. Abrams called me to come in for Star Wars because he couldn't find someone for the lead. He ended up finding Daisy Ridley, who's an incredible actress, so talented. But I went in and he ended up giving me this tiny role with a couple lines and I was super excited, I didn't know what was going to happen."
It all worked out for the best, as Ridley received much praise for her performance and Lourd got to act alongside her mother before Fisher's untimely death.
She Paid Tribute To Her Late Mother Via Hairstyles
Princess Leia has always been known for some of her iconic hairstyles, specifically her side buns and her braids. In Star Wars: The Force Awakens, Lourd paid homage to Princess Leia's iconic side buns by rocking her own. Of course, the hairstyle wasn't exactly like Princess Leia's had been, as that may have been just a little too obvious. Instead, it was a small nod towards one of the looks with which her mother is most associated.
Most recently, one the red carpet for Star Wars: The Last Jedi, Lourd paid tribute to her mother through a hairstyle once more. This time, she wore a braid style similar to Princess Leia's look in Star Wars: A New Hope.
She Lost Her Mother And Grandmother Within One Day Of Each Other
To the world, losing Carrie Fisher and Debbie Reynolds within days of each other was difficult. Though, it's easy to forget that these two incredible women left behind a whole family, who had to deal with two major losses within days of each other.
Specifically, Lourd, who was just 24 years old at the time, lost her mother and then her grandmother right after that. Of the loss, Lourd said, "It's completely surreal. There's no way to really explain it - it's so hard to talk about. If I say I'm doing good, I'm too happy. If I say I'm not doing good, then I'm a mess. So it's really hard to know what to say about it because it's so surreal and impossible to deal with."
Lourd has dealt with this tragedy with maturity and grace, through and through.