Music
18 Things Most People Don't Know About Bob Marley

Updated January 13, 2020
54k views
18 items
The life of Bob Marley is filled with stories of perseverance. Born in 1945 and raised dirt poor in Nine Mile, Jamaica, young Robert Nesta Marley struggled to be accepted because he was biracial. He was rejected by both black people and white people, often called "White Boy" as a taunt. But Marley learned to embrace his biracial heritage, using prejudice as the fuel for his music's message against social injustice and bigotry. His music also changed after being introduced to Rastafari.
In his short life, Marley accomplished great musical feats while being dedicated to Rastafari. He never let the fame overshadow his faith or his belief in uniting people, which has made him one of the greatest political musicians in history. Famous Bob Marley stories demonstrate his nearly mystical presence, especially when it came to performing. He treated the stage as a place of worship. Let's look at the life and legacy of Bob Marley. Gathered below are some Bob Marley facts and trivia even diehard fans might not know.
He Made His First Record At 16
Bob Marley's genius was discovered when he was still quite young. Desmond Dekker, who had worked with Marley when they were apprentice welders, was an aspiring musician when he succeeded in an audition with Beverley's Records. While he was recording his music, he remembered Marley's talent and insisted that he come and record a song.
At the tender age of 16, Marley wrote and recorded "Judge Not" in 1962. The song demonstrated Marley's point of view about being poor and biracial. People were struck by the talent of this young musician, who was grateful to Dekker for the opportunity. Dekker is credited with being one of the people who helped launch Bob Marley's amazing career. Marley "retained gratitude, respect and admiration for Dekker for the rest of his life."
Marley And The Wailers Were Initially Paid Three Pounds A Week Despite Their Early Success
Coxsone Dodd, one of the biggest producers in Jamaican music history, helped Marley and The Wailers get started with his own recording studio, Studio One. They enjoyed a lot of early success, but ended up parting ways because The Wailers couldn't live off the meager pay. Apparently, Dodd took most of the money made from The Wailers' music. Bunny Livingston, Peter Tosh, and Marley each got three pounds a week despite the booming sales of their early work.
Only Jamaica really took notice of Marley and The Wailers during the early stages of their careers. The world would finally be awed by the genius of Marley after he signed on with another recording studio called Island Records in 1972.
Marley Started His Own Studio With Some Friends From The Wailers
In 1966, after Marley split ways from Dodd, he decided to team up with Livingston and Tosh to start their own record label, Wail 'n Soul 'm. They made a single called "Bend Down Low" to commemorate the transition, which went to fill the number one spot on the Jamaican charts after its release.
Yet despite the popularity of the songs they produced, their music didn't get much air play on Jamaican radio because they lacked the connections to the industry. Marley tried to keep Wail 'n Soul 'm afloat, but after the stamping machine that created the actual records broke down in 1967, they decided to close shop. Marley is quoted, saying, "We fight hard, man (to make Wail 'n Soul 'm a success).But when Christmas came and we go to collect money, the man say the (record) stamper mosh (was destroyed) and alla that."
Lee "Scratch" Perry Had A Huge Impact On Bob Marley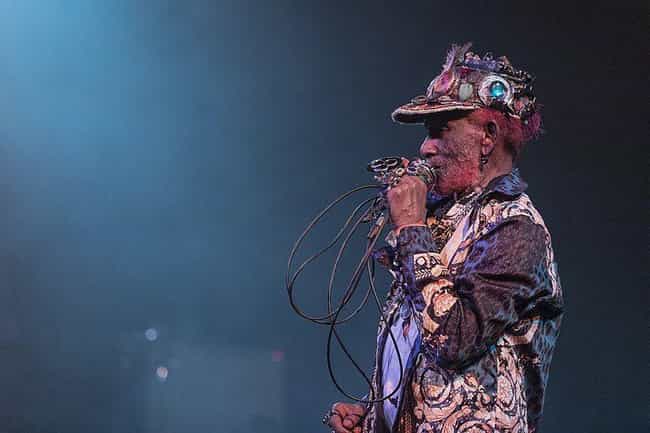 Lee "Scratch" Perry, also a follower of Rastafari, was the legendary producer and founder of Island Records. Marley admired Perry's style and connection to the spiritual world. Before Marley became a huge hit, he asked Perry to work with him for four years. Perry recalled:
"He'd tried everything. He'd tried working with Coxsone, he'd tried Beverley's Records and Leslie Kong. Many record producers in Jamaica. Nothing was happening for him. He wasn't doing reggae then. He was working with a producer who wanted him to be like Otis Redding; he wasn't a bad man but was holding Bob back. I wasn't really interested in working with another singer, but he'd heard that people loved me in England and in America and maybe he wanted to share a bit of that. He wanted to be loved and respected like me, so it worked."
It was Perry who encouraged Marley to ditch ska for the message of Rastafari. "Ska music was to drink beer and dance. It wasn't spiritual music," Perry recalled. Marley and The Wailers finally broke into the music industry beyond Jamaica after signing on with Island Records to create the hit album, Catch a Fire.