Entertainment
12 Things You Didn't Know About Panic! At The Disco's Brendon Urie

Updated June 14, 2019
39.3k views
12 items
Who knew emo wunderkind Brandeon Urie would go on to take over Broadway? After conquering clubs as frontman for Panic! At the Disco Urie took his singing chops and killer stage presence to the Broadway stage in a production of Kinky Boots!
Born in Utah in 1987, Urie and his family relocated to Las Vegas when he was two and he his four siblings were raised there. He met former Panic! At the Disco bassist Brent Wilson while still in high school, and the band that would bring Urie worldwide fame was born.
But there's more than just Panic! At the Disco and Broadway in Urie's biography- from his Mormon upbringing to his preference to nudity. Here's what you need to know.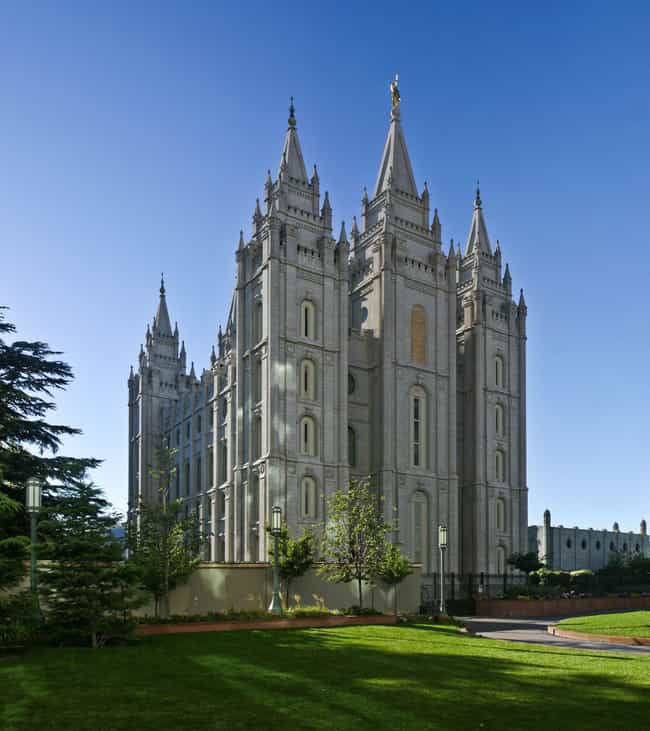 Urie was born in the heart of Mormon Country--St. George, Utah--and raised in Las Vegas, a city with a surprisingly large Mormon population. His family are practicing Mormons, though Urie left the religion when he was 17 years old. As he explained to the Independent:
"I still use a lot of good values from growing up in the Church, and there was a sense of community. But you were also being heavily judged by people that wanted to look down on you for not being as great as they are. And that's not the sense I get when I'm touring and just in music in general. So meeting fans and interacting with other bands has become a new religion to me, one that's overwhelmingly beautiful and enlightening."
He Became A Broadway Star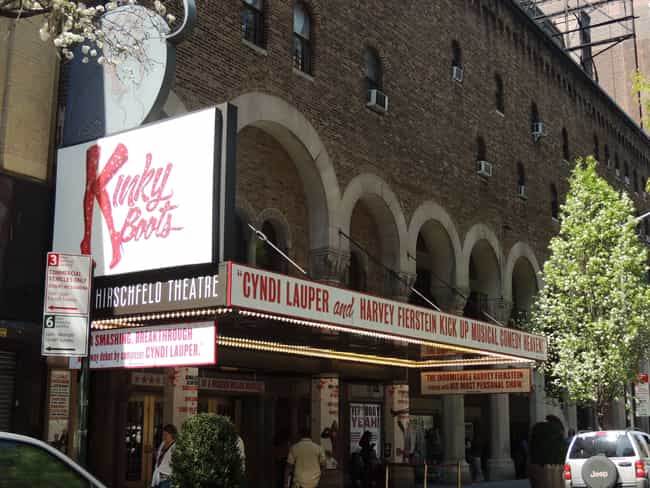 Not many rock and roll singers are also bona fide Broadway stars. In 2017, Urie played the lead role of Charlie Price in the Tony Award-winning Cyndi Lauper/Harvey Fierstein musical Kinky Boots. His performance was well-received, and fans regularly mobbed him at the stage door.
It got so bad, in fact, that Urie had to stop doing stage-door signings for his "mental well being." Atta boy, Brendon: show the world that self-care should be a priority, even for rockstars.
He Did His Own 'Drunk History' Of Fall Out Boy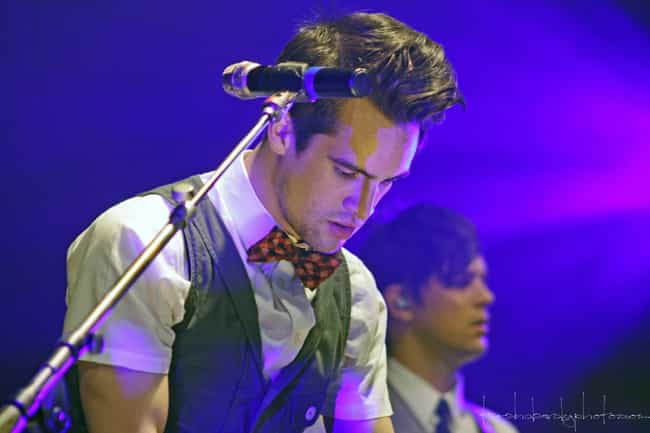 Urie did his own sendup of Drunk History by tipsily explaining the story of the band Fall Out Boy. As of 2018, the video has more than 6.7 million views, a fact that might be a little awkward for Urie, who was so drunk he has virtually no memory of filming the video.
"From a legal standpoint, we literally couldn't put the amount I drank," he tells the audience, though Alternative Press says it was "a blackout-worthy cocktail of Coldcock and Jameson whiskey, Glenlivet Scotch, 'numerous beers' and a vodka Redbull."
He Has A Four-Octave Musical Range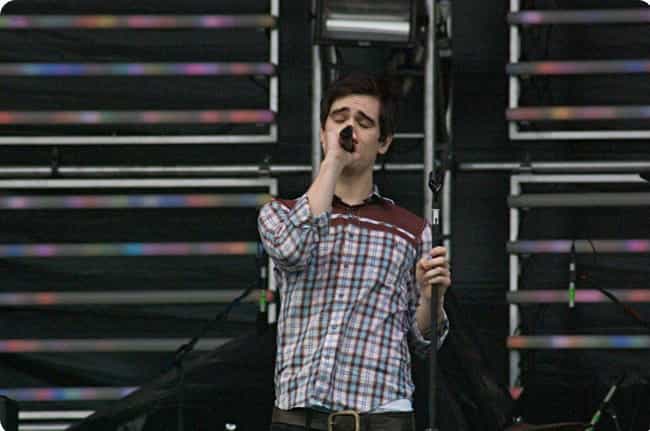 Brendon Urie is not some two-bit rock-n-roller screaming into a mike. He's an extremely accomplished singer with an impressive four-octave musical range. The Critic of Music described Urie's voice beautifully:
"Clean cut voice that pierces through heavy instrumentation. The lower register is solid and dark and is accessed without lowering the larynx, while his middle voice gains a bright quality. A great, incredibly bright mixed voice allows for an extensive and resonant belting range…His voice can soar into the sixth octave often with no strain. Easy, appealing rolling vibrato."