Weird History
14 Strange Facts People Don't Know About The Construction of The Taj Mahal

Updated October 25, 2019
19.3k views
14 items
The Taj Mahal was designated a UNESCO World Heritage Site in 1983, recognized as a jewel of Muslim art and for being one of the most admired masterpieces of human culture and ingenuity. With more than eight million people visiting annually, the Taj Mahal - though relatively new compared to some of the world's most famous monuments such as the Parthenon, the Pyramids, and the Coliseum - has rightfully earned a prestigious place in history for its unique architecture and art. Read on to understand just why this gorgeous mausoleum has been declared one of the "New 7 Wonders of the World."
The Taj Mahal Was Constructed In Honor Of The Emperor's Favorite Wife
The Mughal emperor who constructed the Taj Mahal, Shah Jahan, had many wives during his lifetime. But he didn't love anyone like he loved his third wife, Mumtaz Mahal, who died in 1631 while giving birth to the Emperor's 14th child. Even though her remains were buried in the city of Burhanpur, they wouldn't stay there for good. Shah Jahan, completely devastated by her loss, decided to build the world's most impressive mausoleum in memory of the love of his life. Although she is interred beneath a relatively unadorned inner chamber, Mumtaz Mahal also has a "fake tomb" in the building that is lavishly decorated with carvings and precious stones.
The Construction Of The Taj Mahal Would Cost More Than A Billion Dollars Today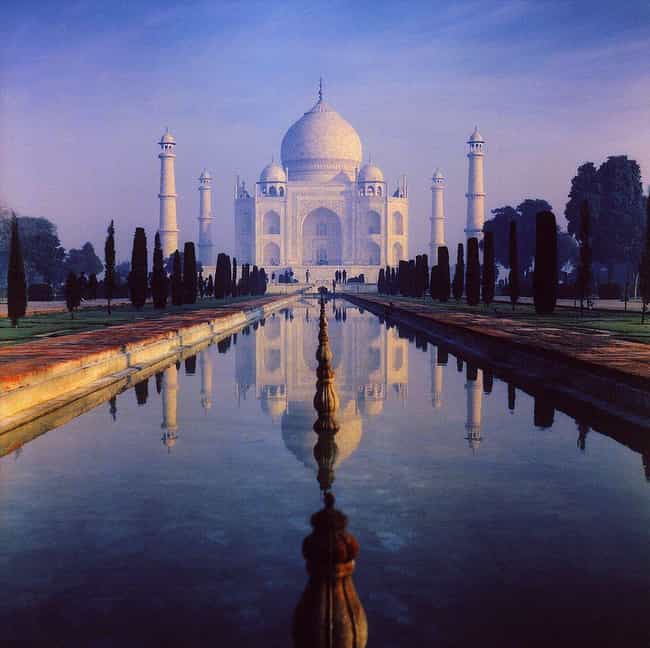 To get an idea of how gigantic and grandiose the construction of the Taj Mahal was, keep in mind that the work started a year after the death of the Empress Mumtaz and was completed 21 years later in 1653. As for its cost? "Only" 32 million rupees back in the 17th century, which, based on inflation and exchange rates, would be over a billion dollars today.
28 Different Types Of Stone Were Used To Construct The Taj Mahal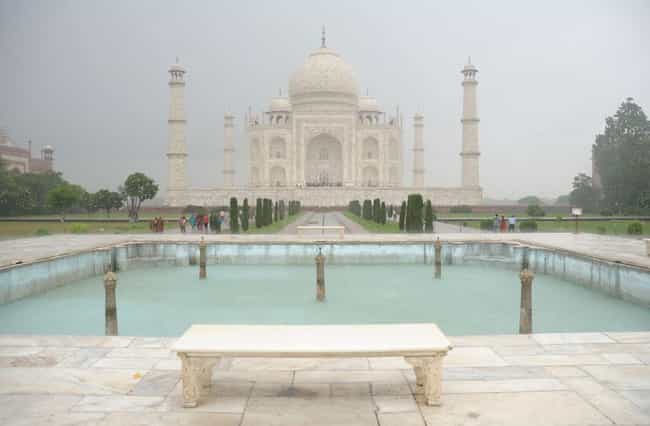 The imposing building is constructed completely of impressive white marble of the highest quality from Rajasthan (in India), Afghanistan, Tibet, and China. However, the Emperor felt marble alone wasn't luxurious enough for his ambitious construction, so he ordered as many types of precious and semi-precious stones as possible be used as well (according to some sources they used 28 types), including the striking lapis lazuli, which was inlaid into the marble. Diamonds, sapphires, and turquoise were also used in the construction. It's kind of making sense where all that money went.
More Than 20,000 People Contributed To Its Construction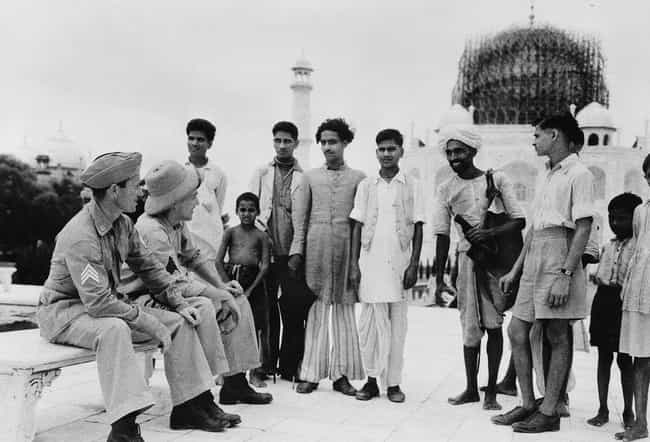 Many experts throughout the centuries have worshiped Ahmad Lahori - the Taj Mahal's architect - with the poet Rabindranath Tagore describing the monument as "a teardrop on the face of eternity." However, it isn't just the architect who should get credit for this massive architectural wonder, since he was only one of the more than 20,000 men who participated in its construction, including laborers, stonecutters, painters, embroidery artists, and calligraphers, among others.