Actor Trivia
Busy Philipps Had A Career Before Instagram, But She Used Social Media To Turn Herself Into A Star

Busy Philipps is the actor behind surly teen Kim Kelly on Freaks and Geeks. She's the hilarious performer behind the effervescent Laurie on Cougar Town. She's the energetic woman behind Audrey Liddell from Dawson's Creek. In short, Philipps was a fixture of 2000s television, but it wasn't until Instagram stories appeared on the scene that she capitalized on social media and became a household name.
Not only is she an Instagram story star, she's a baking queen, Michelle Williams's best friend forever, a screenwriter, an outspoken tweeter, and one of only a few women with her own evening slot on cable TV. Busy Philipps is more than teen dramas and sitcoms, and after getting to know her, you may just feel like you've gained a new celebrity best friend.
She Helped A Woman To Safety After A Scooter Crash In Los Angeles
I can't stand these scooters everywhere and I also think they're a safety hazard. Also. I just think they're dumb. https://t.co/Y9AYj9saYt

— Busy Philipps (@BusyPhilipps) August 1, 2018
Busy Phillips and her husband, Marc Silverstein, were out for a walk in Los Angeles when they noticed a woman in the street after an electric scooter accident. The couple helped the woman out of the street and found the nearest urgent care.
Phillips later recounted the troubling incident in an Instagram story:
Something kinda crazy did happen on our walk. We saw a woman who had gotten into a scooter accident and we went over and we tried to help her. And I helped her get out of the street and we helped them figure out what urgent care to go to... And it only furthers my belief these scooters are not safe.
She Makes Most Of Her Money From Instagram
Philipps dished about the ways she makes money outside of her chosen career, and it turns out most of her income comes from social media - specifically, Instagram. In 2017, Philipps confessed she makes more money from sponsored posts on her Insta than she does from her acting roles. She talked about this in an Instagram story in April 2017, saying: "I gotta be honest with you, I didn't make a ton of money as an actor last year. I made more money doing that kind of stuff, like the partnerships with brands."
Philipps also admitted she sometimes faces flak from fans who think her sponsored posts means she's sold out. But as she told The Guardian:
I've been on three big TV shows and I was broke by age 28. I'd be stupid not to do paid posts, I think… somebody was going off at me [in the comments] about how I've got this new talk show coming out and I've been an actress for years and I'm not some mom blogger who should be getting money for this. But everywhere you go in the world you see advertising billboards, you watch commercials before you watch your YouTube videos, before your television programs. Advertising is how artists have been compensated since the beginning of time, or at least since the beginning of TV and movies. So let me sell some soap.
She Has Her Own Chat Show On E! That's Executive Produced By Tina Fey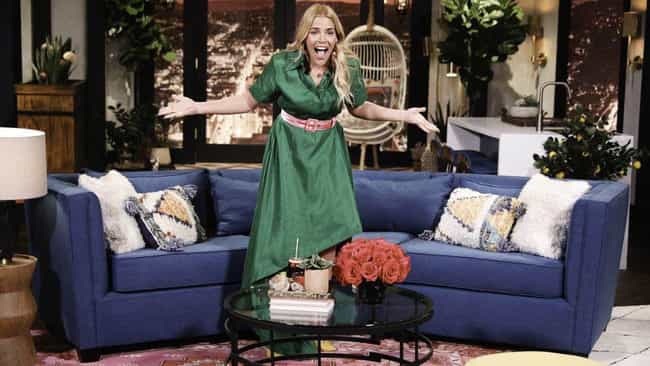 In October 2018, Busy Philipps premiered her new evening chat show, Busy Tonight, on the E! network. Based loosely around the brand Philipps crafted for herself via social media - specifically her Instagram stories. Philipps hosts the show and talks to a variety of guests, from Julia Roberts to Howie Mandel. Topics cover everything from dealing with toxic friendships to crystals to parenting to cooking breakfast burritos.
Tina Fey acts as the executive producer of Philipps's show, and told The New York Times:
[Philipps is] so warm and instantly likable and refreshing when you talk to her... I always sort of gravitate toward things that I myself would be interested in as a viewer. I felt like her presence is funny, natural and positive in a way - she's not shying away from talking about difficult things in her life, or in the world.
She Called Out James Franco In Her Memoir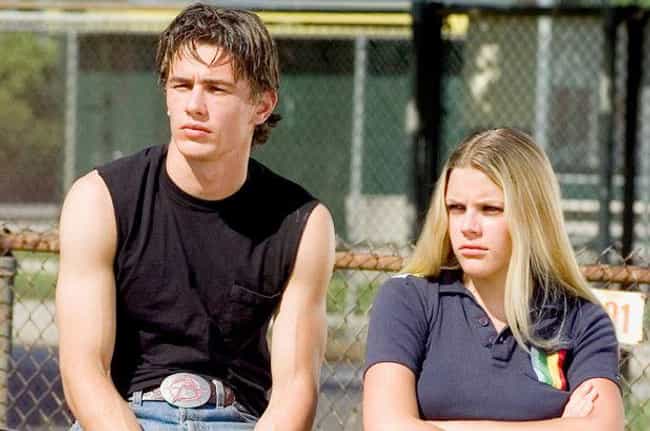 In Philipps's 2018 memoir, This Will Only Hurt A Little, the performer infuses humor and brevity into many of her anecdotes. One story, however, takes a more sobering turn. Philipps writes that during her tenure on Freaks and Geeks, in which James Franco plays her boyfriend, the director told her to lightly hit Franco in the chest for a scene.
According to Variety, Phillips says Franco "grabbed both my arms and screamed in my face, 'DON'T EVER TOUCH ME AGAIN!' And he threw me to the ground. Flat on my back. Wind knocked out of me."
Franco reportedly stormed off set and producers later instructed him to apologize. Philipps went on to call him a "F*cking bully," and even told Andy Cohen on Watch What Happens Live that the two "Really, really disliked each other." But she pointed out to The Hollywood Reporter that she only mentions this anecdote to prove a bigger point:
My book is 308 pages, not one paragraph... The Franco story is used to illustrate a larger point about the way women are treated in this business and in life. There are no 'allegations' and no 'accusations'. It's a story that I have been telling for years.