Unspeakable Times
Nauseating Facts About Joe "The Cannibal" Metheny, Who Sold His Victims As Burgers

Updated October 18, 2018
649.1k views
12 items
In 1996, Joe "The Cannibal" Metheny joined the ranks of serial killers who decided to serve their victims' bodies to people in food. He claimed to have killed several women, dismembered their bodies, and then fed the human meat to his customers at his small BBQ pit stand, turning everyone into unintentional cannibals. Metheny also worked as a truck driver and confessed that his first murder was motivated by the actions of his girlfriend, who abandoned their child because she was a drug addict. He kept killing from that point onward, and ended up with around nine victims - or so he claims.
Joe Roy Metheny - an urban legend come to life - was born in 1955 and grew up to became one of several killers who sold human meat as food in the early 1990s. Approximately 20 years into serving two life sentences, Metheny was found dead in his cell in August 2018.
He Said That He Enjoyed Killing And Wouldn't Apologize
During his confession to police, Metheny stated that he enjoyed killing and wouldn't apologize to the families of his victims because his apology would be a lie. He wasn't sorry for what he'd done. He went on to explain that God knew all about what he did, and that he was quite happy to be judged by him - and by an actual judge in a court of law.
Metheny was initially given a death sentence, plus 50 years for the kidnapping of Rita Kemper. However, he wound up getting the death sentence reduced to life in prison without the possibility of parole.
He Chopped Two Homeless Men Into Pieces With An Axe
In 1994, Metheny was living with his girlfriend and their six-year-old son in South Baltimore; however, he worked as a truck driver so he was gone for long stints of time on the road. One day, he came home and realized that his girlfriend had abandoned him and taken their child. She was a drug addict and began living on the streets. Metheny said in his confession,
"I found out about six months later she had moved on the other side of town with some asshole that had her out selling her ass for drugs. They got busted for drugs and they took my son away from them for child neglect and child abuse."
Metheny was so enraged by this that he went out to find his former girlfriend. He couldn't locate her, though, and instead ran into two homeless men. In a fit of anger, he killed them both with an axe and proceeded to chop them up into pieces, leaving their bodies where he had found them.
He Stabbed Kimberly Spicer To Death And Stashed Parts Of Her Body Under Some Wooden Pallets
At the time of Kimberly Spicer's murder in the fall of 1995, she had been working as a prostitute in South Baltimore. Metheny was driving a forklift for a company that made wooden pallets and was living in a small trailer located near by his employer. One night, Metheny brought Spicer to his trailer where he brutally killed her, dismembering her body and discarding parts of it under some wooden pallets at his work - nobody noticed.
He Had Sex With Catherine Magaziner's Skull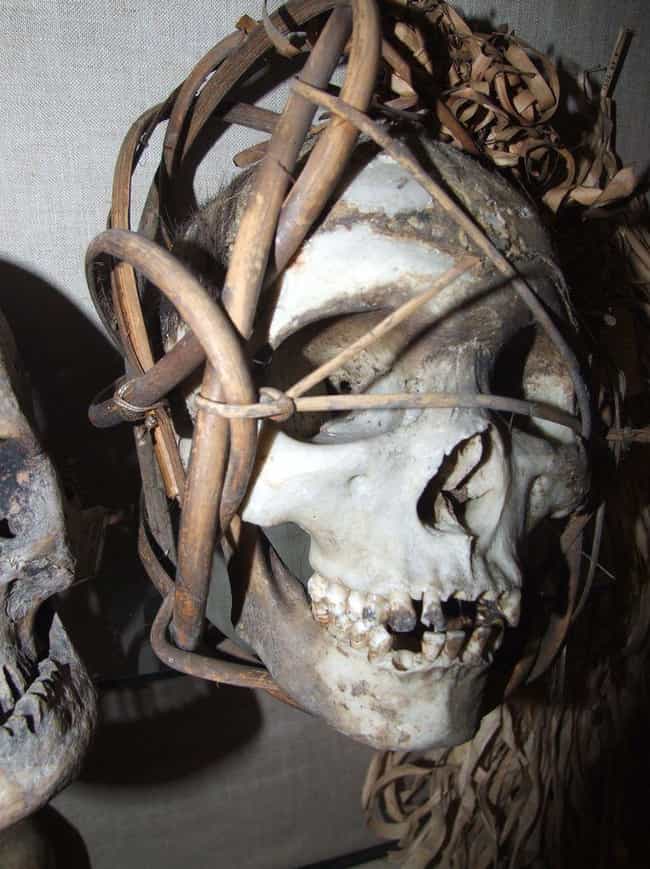 During his confession to the authorities, Metheny admitted to committing some very horrific acts, one of which involved Catherine Magaziner's skull. She had been working as a prostitute when he invited her into his trailer. After she stepped inside, he stabbed and strangled her to death before dismembering her body.
Apparently, six months later, he went back to the place where he had discarded some of her remains, found her skull, cleaned it off, and then had sex with it.