Singers

People Think Carly Rae Jepsen Was A One-Hit Wonder, But She's Actually Super Successful

Carly Rae Jepsen? More like Carly Slay Jepsen. This underrated pop goddess has given us so much more than iconic 2011 gem "Call Me Maybe." Jepsen has a huge back catalog of bangers and bops that too many seasoned pop fans have slept on.
Listen to Kiss again. Give E•MO•TION another spin. Bump her single "Cut to the Feeling" and ask yourself "Taylor Swift who?" Still not convinced? Well prepare to brush up on some facts about Carly Rae Jepsen:
Jepsen's been on Broadway, her last album was almost universally critically acclaimed, and she's been living her musical theater dreams, all while managing to deliver banger after banger after banger. Carly Rae Jepsen isn't a one hit wonder — oh no — she's the woman who most deserves to be crowned the new queen of pop.
Let's take a look at Carly Rae Jepsen's career, so that the rest of the world can finally understand why so many people really, really, really, really, really, really like her.
E•MO•TION Was Critically Acclaimed
E•MO•TION, Jepsen's followup to 2011's Kiss, was released in 2015. The album was met with near unanimous praise from music critics, who couldn't get enough of the synth-soaked tracks and '80s vibe. Vulture argued that the album was better than Taylor Swift's mammoth LP 1989. Pitchfork said it was as "spotless as any pop album you're likely to hear this year." Slant magazine felt the album was "further proof that Jepsen is capable of translating broadly understood emotions and experiences into unshakable earworms."
In short, it's straight fire and you probably should already know it by heart.
She Played Frenchy On "Grease: Live"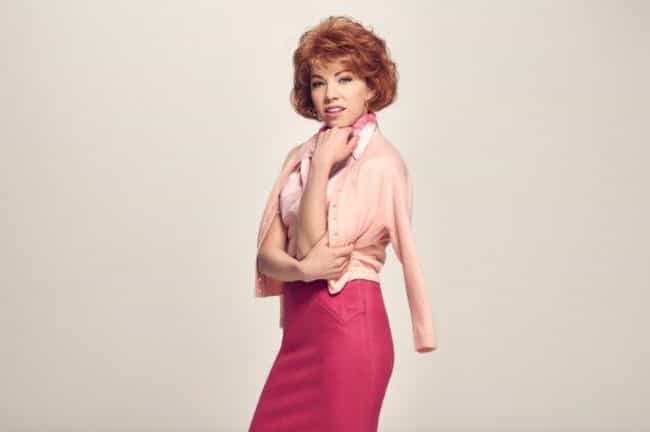 Carly Rae Jespen is so much more than an amazing pop star, she can act too! The singer played Frenchy on Fox's Grease: Live in 2016. Frenchy is one of the most beloved characters from the 1978 film — thanks to Didi Conn's charming performance — so for Jepsen to take over the role was daunting to say the least.
Luckily, Jepsen was able to live up to the hype. Didi Conn gave Jepsen her blessing by sending her the original Frenchy shirt from the film, along with a note in which she described Jepsen as "so gorgeous, so talented, so warm, so funny" and a locket with a picture of the two of them inside.
She's A Great LGBTQ+ Ally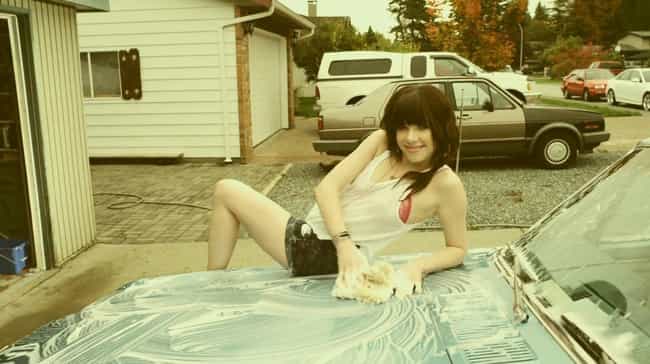 Jepsen demonstrated her commitment to the LGBTQ+ community when she dropped out of a concert for the Boy Scouts of America when it came to light that the organization has a policy that bans openly gay members. In 2013, Jepsen tweeted about her decision to drop out of the show and her support of the queer community, saying she would not participate as an "artist who believes in equality for all people".
As an artist who believes in equality for all people, I will not be participating in the Boy Scouts of America Jamboree this summer...

— Carly Rae Jepsen (@carlyraejepsen) March 5, 2013
She Recorded The "Fuller House" Theme Song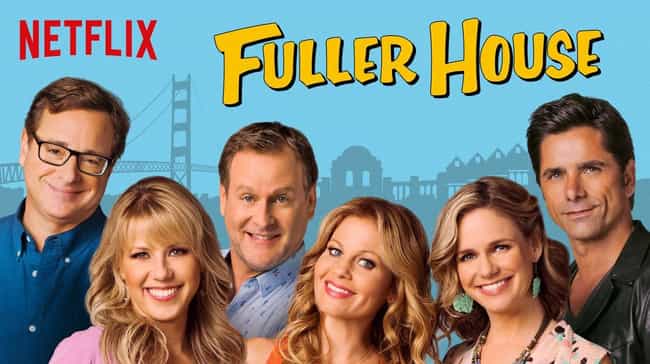 Jepsen took time off of promoting E•MO•TION to record her cover of the original Full House theme "Everywhere You Look" for Netflix's reboot of the series, Fuller House. She told Rolling Stone about why she wanted to be the voice behind the show's opening credits:
"Full House is essentially my childhood. It was my favorite TV show growing up… So I was offered this and wondering if it could fit into my schedule; I had a lot going on at the time. I remember my team thinking, 'I don't think you're going to have time to do this.' It was casually mentioned in one of those phone calls, and I said, 'What? We have to make time for this! I'll come in the middle of the night, whatever it is.'"