Unspeakable Times
Facts About The Murder Of Channon Christian And Chris Newsom

Updated August 14, 2019
1.2M views
12 items
On the night of January 6, 2007, two assailants carjacked Channon Christian, 21, and her boyfriend, Christopher Newsom, 23. The perpetrators attacked the couple in a parking lot near an apartment complex in Knoxville, TN. Five suspects in total - Lemaricus Davidson, Letalvis Cobbins, George Thomas, Eric Boyd, and Vanessa Coleman - then assaulted and killed Christian and Newsom. The victims' families notified authorities the next day about the missing couple.
The tragic double murder shook the Knoxville area, and investigators were unsure of the motive behind the attack. The Knoxville murders didn't get national attention, but did make people question why - and how - this happened, and whether or not Christian and Newsom were victims of a hate crime. Tennessee courts convicted the five assailants on up to 38 counts, including capital murder, kidnap, rape, theft, accessory to carjacking, and accessory to murder.
They Were Carjacked In The Parking Lot Of An Apartment Complex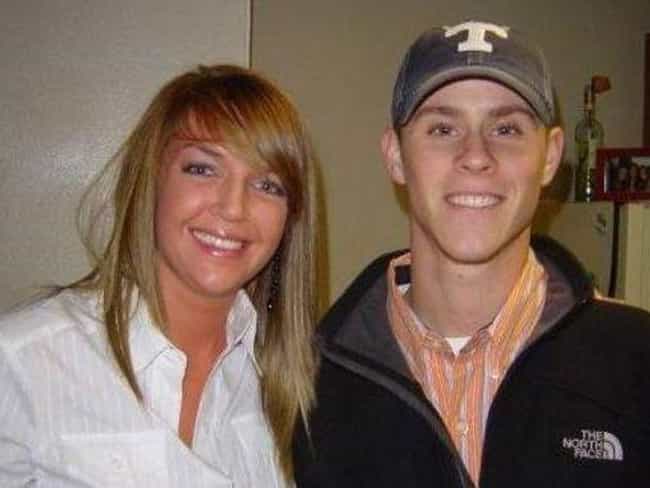 On January 6, 2007, couple Channon Christian and Christopher Newsom were out in East Knoxville. Reportedly, they had dinner at a local restaurant and then visited a friend. They were on their way to a birthday party when two unknown, armed assailants carjacked them for Christian's Toyota 4-Runner in the parking lot of her friend's apartment complex.
Eric Boyd initially spotted the couple and later alleged he and Lemaricus Davidson only intended to rob them. They forced Christian and Newsom into the vehicle at gunpoint and bound them. Davidson then drove the stolen SUV - with the couple in the back - to Davidson's nearby house. Letalvis Cobbins followed them.
The Assailants Allegedly Used Bleach To Cover What They Did To Channon Christian
The three men - with the stolen SUV - returned to Davidson's home on Chipman Street, where George Thomas and his girlfriend, Vanessa Coleman, were also staying. Reportedly, four of them - Davidson; his brother, Cobbins; Cobbins's friend Thomas; and Thomas's girlfriend, Coleman - abused Christian before she died.
The assailants then covered her in bleach in what forensic investigators believe was an effort to conceal DNA evidence. The men tied Christian up with bed sheets and forced her into large trash bags, ultimately suffocating her.
Christopher Newsom Was Separated From Christian 
Christopher Newsom was a former baseball standout. The assailants brought him from the vehicle and into the house while he was bound. Reportedly, the men blindfolded and gagged Newsom. Medical examiners concluded they also assaulted him.
Eventually the men took Newsom outside and forced him back into the SUV. All four men denied culpability in Newsom's death. On August 14, 2019, Boyd, who has long been suspected as the man responsible for the assault against Newsom, was convicted of first-degree murder including related crimes of kidnapping and assault.
Newsom Was Discovered Days Before Christian
After they forced Newsom into the back of Christian's SUV, the assailants took him to a secluded area next to nearby railroad tracks. There, they reportedly shot him multiple times. Forensic evidence indicated both Davidson and Thomas fired shots, and Davidson was ultimately responsible for Newsom's demise.
The assailants set fire to the scene. Authorities discovered Newsom first - on Sunday, January 7, 2007, hours after his death. Knoxville investigators did not find Christian until the following Tuesday.