Actor Trivia
18 Surprising and Revealing Facts About Charlie Chaplin

Charlie Chaplin might just be one of the most famous people that ever lived. Young whippersnappers today might not know who he is, but the silent film legend had a career that spanned 75 years. He's like the human Mickey Mouse. An icon, recognizable to millions around the world. But who was Charlie Chaplin, really? Is there any Charlie Chaplin trivia that's not widely known?
Thanks to several Charlie Chaplin biographies and his own My Autobiography, the answer is a resounding yes. He was a fascinating and complicated man - studying Chaplin reveals facts (many less-than-flattering) about Charlie Chaplin that don't appear in the first few paragraphs of his Wikipedia page. Read on for some fascinating Charlie Chaplin trivia.
He Had Four Wives, All Of Them Teenagers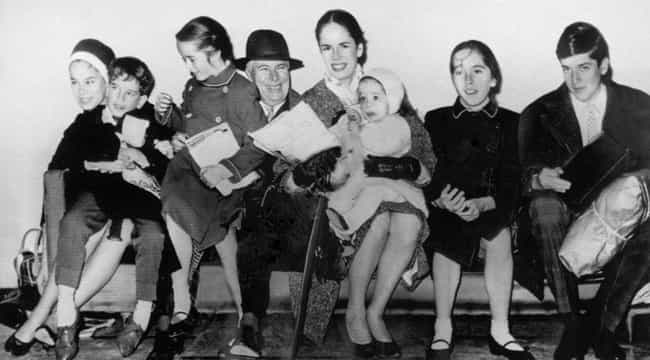 Chaplin's wives were all considerably younger than he. When he was 29, he married 16-year-old Mildred Harris, but they divorced two years later. When he was 35, he married another 16-year-old, Lolita [!] McMurry, in Mexico, to dodge California's statutory rape laws. Their marriage ended three years later in a highly-publicized divorce case. His third wife, Pauline Levy, was 20 when they got married in 1936. Chaplin - still aging, unlike his brides - was 47. They divorced after six years, "without public fuss," according to Chaplin's New York Times obituary. Finally, Chaplin's last wife - Oona O'Neill, daughter to playwright Eugene O'Neill - was 18 when he was a whopping 54. Their marriage "proved happy and lasting, and it produced eight children."
No One Is Sure Where Or When Chaplin Was Born, Or Even What He Was Named
Was Charlie Chaplin born to gypsies in the back of a caravan? That's what one letter Chaplin kept locked up in his house claimed. Found by his family in 1991, the letter from a man named Jack Hill claimed that Chaplin was born "in a caravan [that] belonged to the Gypsy Queen, who was my auntie. You were born on the Black Patch [a Romany community] in Smethwick near Birmingham."
Chaplin's birth certificate has never been located, but prior to the discovery of the letter, biographers put his place of birth as East Street, Walworth, in South London (that's 7-year-old Charlie in the center of the above photograph). The truth remains unknown, despite an MI5 investigation into his background in 1952, inspired by American allegations that Chaplin was a "high-risk communist."
"After scouring the files at Somerset House in London for his birth certificate, MI5 concluded: 'It would seem that Chaplin was either not born in this country or that his name at birth was other than those mentioned.'"
Some suggested Chaplin was not his real name, and that he was born Israel Thorstein, perhaps changing his name to conceal his Jewish identity.
He Once Entered A Charlie-Chaplin Look-Alike Contest... And Lost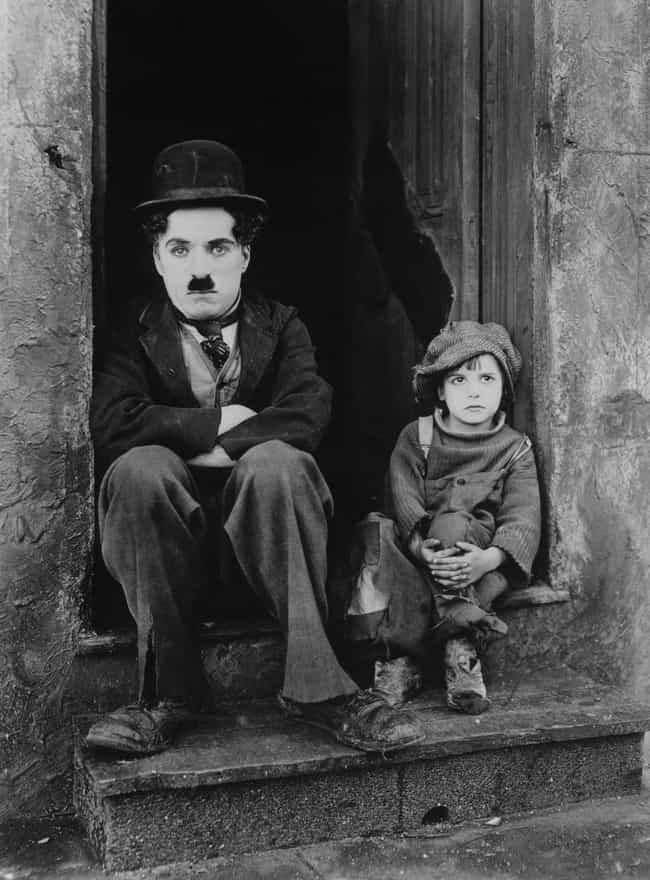 In 1975 - nearing the end of his life - Charlie Chaplin decided to enter a Charlie Chaplin look-alike contest in France. You can just picture him, coyly smiling at his own joke, totally sure of his eventual success, since he was, ya know, the actual person the contest was trying to find a match of. Here's the thing, though, he didn't just lose the top spot; he actually took third place in his own look-alike contest. Some think that perhaps his eyes - which were piercingly blue when seen in color - were the thing that lost him the prize, given that the judges and audience would've only seen their grey appearance in his black-and-white films.
He Was The "Most Sadistic" Man Marlon Brando Ever Met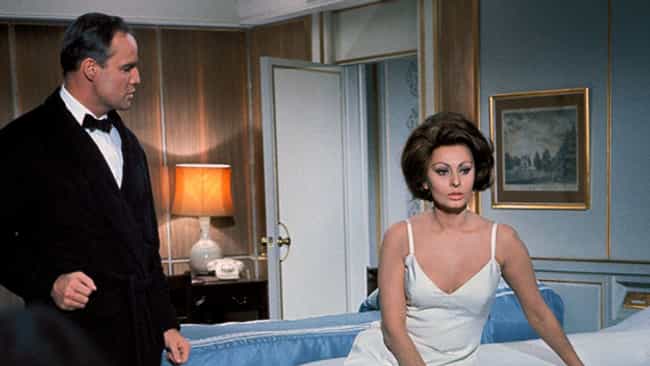 When Marlon Brando was 15 minutes late to the set of A Countess From Hong Kong, director Charlie Chaplin berated Brando in front of everyone, telling him he "had no sense of professional ethics" and that he was a "disgrace" to the profession. Brando also claimed in his autobiography that Chaplin treated his own children "cruelly" and would humiliate them publicly. Ultimately, Brando declared Chaplin "probably the most sadistic man I'd ever met."