Entertainment
Things Most People Don't Know About Conan O'Brien

Conan O'Brien solidified his place in comedy over two decades ago, and has remained public eye for longer than many millennials have even existed. A staff writer for Saturday Night Live before he turned 30, O'Brien then went on to The Simpsons, where he crafted some of their most important seasons. Following his writing gigs, he went on to host Late Night with Conan O'Brien and usher in an era of surreal comedy that informed and inspired many up-and-coming comedians today. Comedy nerds everywhere have memorized the bullet points of the Conan O'Brien biography, but there are plenty of things you didn't know about him.
While some of his thoughts on the late night wars have been published, he's rarely opened up about what it was like to be alone after his seven-month run on The Tonight Show came to an end. These Conan O'Brien stories elucidate on his state of mind at the time, and provide some facts about what he was like when he was just a goof attending Harvard. Coco's certainly seen a lot, and not just from his view at 6'4".
back to page 1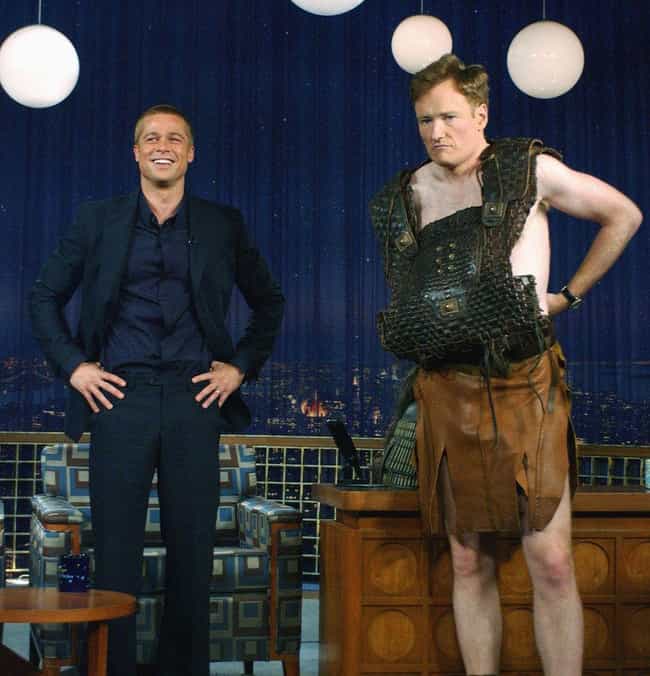 He Snuck Into Letterman's Studio To Write
The late night host told Rolling Stone that during his Saturday Night Live days in the '80s and early '90s he would sneak down to Studio 6A, where David Letterman filmed, and sit at the host's desk to write material. This was the same studio where O'Brien would later host Late Night.
O'Brien said at the time he had no dreams of taking over the chair, and that his breaking and entering simply served a functional purpose:
It was more like, "This is where he sits? Cool"... Really, the point of the story is that NBC has terrible security, and I'm sure now every night there will be a different weird person sitting at my desk.
He Learned About His Late Night Gig While Recording For 'The Simpsons'
O'Brien found out he was the new host of Late Night during a recording session for The Simpsons. He told Vanity Fair:
We had just finished the table read when a phone rang, and they said, "It's for you, Conan." I went over to the phone, and it was my agent, Gavin Palone, and he said, "You're the new host of Late Night." It was a little bit like being told, "You've been designated the first American to fly to Mars and back."
O'Brien said the experience initially overwhelmed him, eventually calming down when famed Simpsons writer John Swartzwelder (Saturday Night Live, The Exploding Detective) took a drag from his cigarette and said, "I'd watch your show."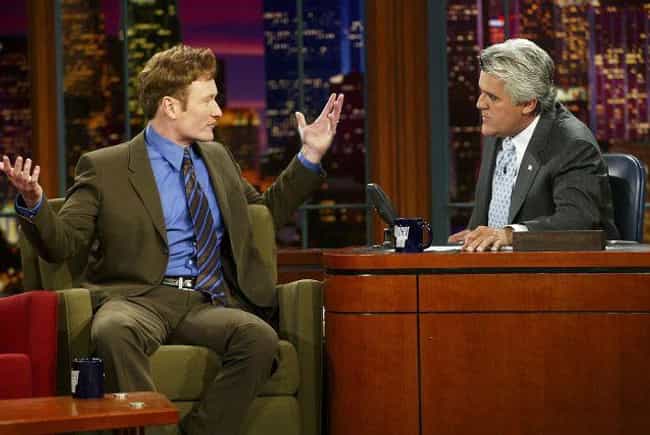 He And Jay Leno Have Major Beef
After O'Brien took the reins to The Tonight Show in 2009, it felt as if he'd finally reached the final brass ring of his career. But then, Jay Leno apparently pushed O'Brien out of the spot he believed to have been promised to him.
The drama that followed became what's referred to as the Late Night Wars, a few months in 2009 when every late night host at the time (Letterman, Jimmy Kimmel, and Craig Ferguson) began to take jabs at Leno.
After Leno vacated The Tonight Show spot, giving it to O'Brien, he received a show that played 30 minutes earlier than O'Brien. Then NBC moved him back to his normal timeslot, which signaled to O'Brien that he wasn't wanted. On January 12, 2010 O'Brien announced that he would be walking away from The Tonight Show, saying, "I just want to say to the kids out there watching: you can do anything you want in life. Unless Jay Leno wants to do it, too."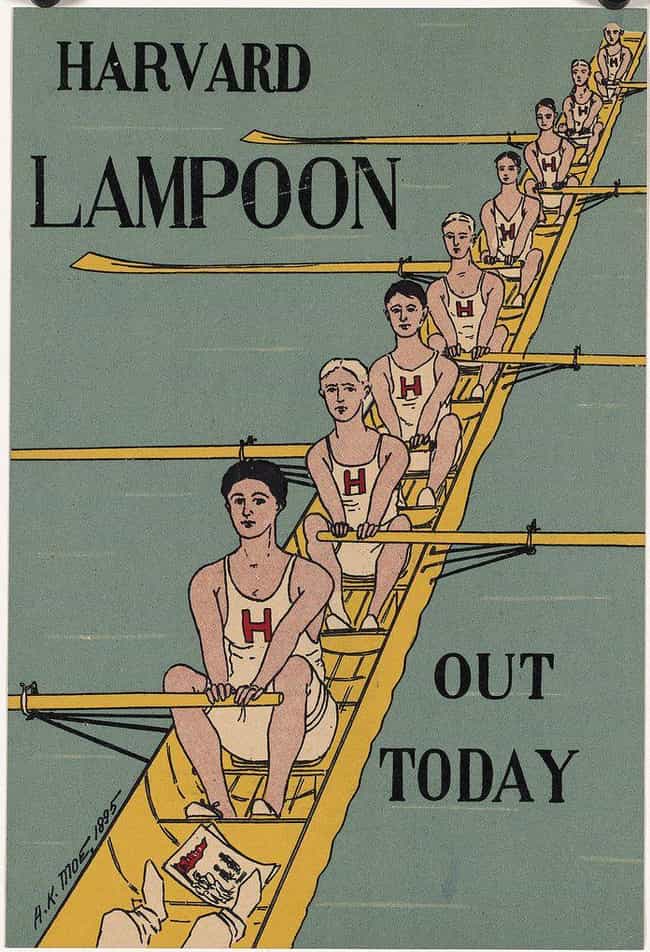 He Owes His Comedy Career To The Harvard Lampoon
In 1981 O'Brien attended Harvard University with designs of being a doctor or a lawyer, but within that same year he started writing for one of the most prestigious comedy birthing grounds: the Harvard Lampoon. He went on to become one of the few people voted as editor of the Harvard Lampoon for two consecutive years.
In a 2011 interview with Marc Maron on his podcast WTF, O'Brien said he would never have taken up comedy without the Harvard Lampoon, where he met people who would go on to be writers for Saturday Night Live and The Simpsons. He described the Lampoon as "the Skull and Bones of nerdy, self-effacing comedy geeks":
[I] met some really smart people there, [and] some dumb people there. It's a big melting pot. It was no surprise to me when they caught the Unabomber and he turned out to be from Harvard.