Celebrity Trivia
Things Most People Don't Know About Conan O'Brien

Conan O'Brien solidified his place in comedy over two decades ago, and has remained public eye for longer than many millennials have even existed. A staff writer for Saturday Night Live before he turned 30, O'Brien then went on to The Simpsons, where he crafted some of their most important seasons. Following his writing gigs, he went on to host Late Night with Conan O'Brien and usher in an era of surreal comedy that informed and inspired many up-and-coming comedians today. Comedy nerds everywhere have memorized the bullet points of the Conan O'Brien biography, but there are plenty of things you didn't know about him.
While some of his thoughts on the late night wars have been published, he's rarely opened up about what it was like to be alone after his seven-month run on The Tonight Show came to an end. These Conan O'Brien stories elucidate on his state of mind at the time, and provide some facts about what he was like when he was just a goof attending Harvard. Coco's certainly seen a lot, and not just from his view at 6'4".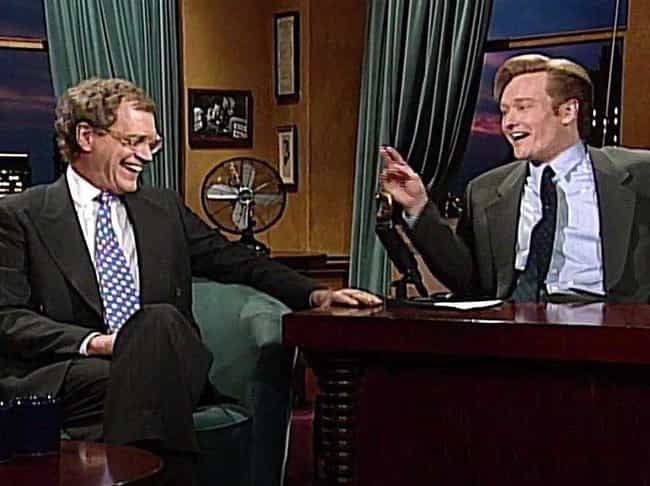 David Letterman Saved His Career
Just before David Letterman ended his tenure as the host of The Late Show with David Letterman, O'Brien gave a monologue about how Letterman's appearance on Late Night saved the show in '94. O'Brien explained how after he took over the show everything started going wrong and that the "network started to make it clear that [he] probably wouldn't be around for very long."
A few months into the show, Letterman sent a message to O'Brien saying he wanted to appear on Late Night as a guest. O'Brien believes his appearance turned the entire show around.
"At one of the lowest points of my life, when I was a 30-year-old national punch line, Dave - for reasons I still don't really understand - completely rescued me," O'Brien recalled of the experience.
He Wanted To Be A Tap Dancer
O'Brien said on numerous occasions that he wanted to be in show business from a young age, but remained unsure about how to go about doing so. That's why he "begged" his parents to enroll him in tap-dancing lessons. He felt certain that a dancing, pale, gangly redhead was going to be the next big thing. Strangely enough, he was correct.
O'Brien explained his obsession to Rolling Stone:
I had these very antiquated ideas of what an entertainer was. You don't have to know how to tap-dance. Tony Danza thinks you do, but you don't have to know how to be a tap-dancer today. I used to go to these lessons. Just a group of young black kids and this skinny white kid with bright orange hair and his tap shoes in a box.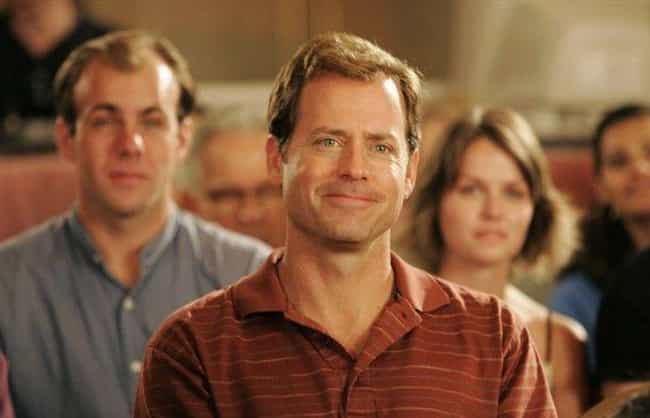 Greg Kinnear Almost Took His Job
When O'Brien first began his tenure on Late Night in 1993, it took a while for the show to find its sea legs. Executives at NBC reportedly revisited their position on the show on a weekly basis. The company's back-up plan? To put actor Greg Kinnear into O'Brien's spot.
Kinnear was already hosting Later, the show that followed Late Night, and was NBC's initial choice to host the show. As history shows, O'Brien ended up bringing in big numbers and "Option K" never needed to be instated. O'Brien's producer Jeff Ross told Rolling Stone, "I'm afraid to say we probably don't know how close we were to getting canceled. Part of me has a morbid curiosity. I think we got a lot closer than we think."
Critics appeared united against O'Brien, but, in the word's of O'Brien's sister, "at least his name [was] still in the paper."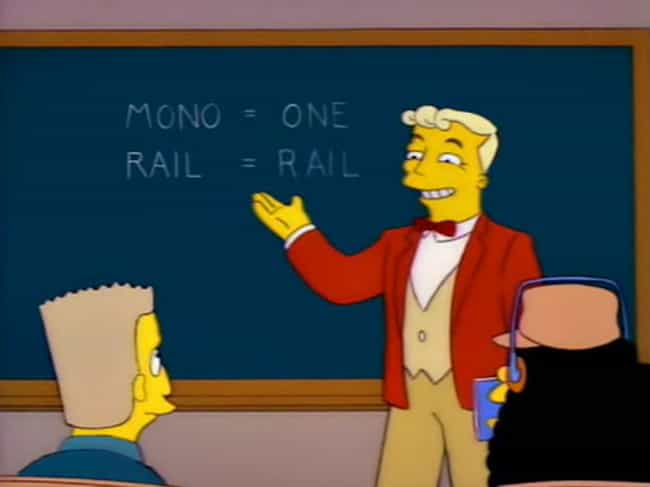 He Wrote A Few Famous 'Simpsons' Episodes
Before O'Brien hosted Late Night, he worked as a comedy writer in Los Angeles, CA, where he wrote for The Simpsons. During his short tenure on the show, O'Brien wrote fan favorite episodes "Marge vs. the Monorail" and "New Kid on the Block."
Even though those episodes went on to be some of the best the show ever released, O'Brien was still a ball of nerves while writing on the show. To endear himself to the other writers, he performed gags to make everyone laugh. O'Brien told The Simpsons: An Uncensored, Unauthorized History:
There was one where I would go to the refrigerator and and I'd get a Coke and I'd fill my mouth with Coke and then I'd start twitching... the Coke would foam up and come out of my mouth and it looked like I was having this horrible fit. And I don't know why... but people really enjoyed it.