Interesting
Inside Coober Pedy, Where Almost Everyone Lives Underground

When you think of South Australia, images of beaches and wine country probably come to mind. Move further inland, however, and you'll discover a hidden gem. Located deep in the desert outback, the town of Coober Pedy is one of the most fascinating places on Earth.
Coober Pedy brings a whole new meaning to Down Under. Because of the desert heat, which can reach up to 120 degrees in the shade during the hottest months, residents of Coober Pedy decided to move underground. They built an entire subterranean community to escape the oppressive heat.
Why not just live somewhere else? Considered the "opal capital of the world," Coober Pedy is rich in these gemstones. Sure, you can hit Sydney when visiting Australia, or you can have a whole new outback experience at Coober Pedy.
About Half Of The Town's Population Lives Underground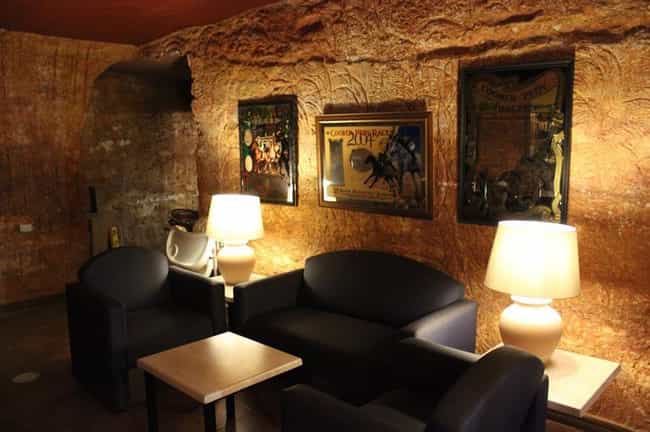 The residents of Coober Pedy figured out a way to survive the extreme desert heat: move underground. Using special mining equipment, Coober Pedy residents dug holes to make underground abodes called dugouts. About 50% of the town lives in these underground dwellings, where the temperature stays a comfortable 75 degrees year-round.
There Is An Entire Underground Community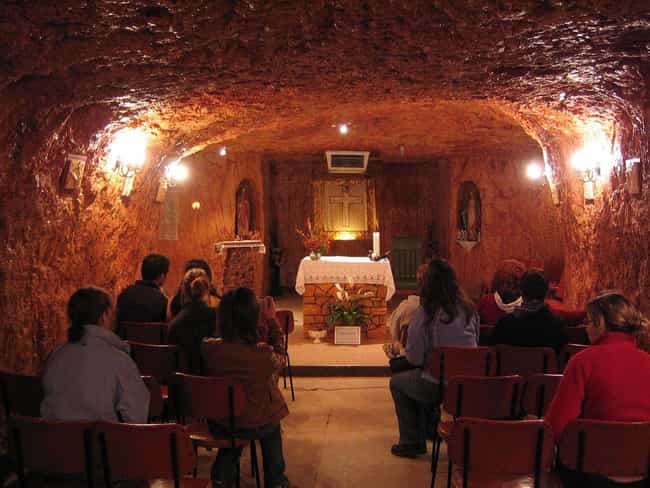 Since Coober Pedy is in the desert, the days are hot and the nights are cold. The residents saw a need to build more than just houses underground - they established an entire subterranean community. The underground attractions include a museum, a bookstore, shops, churches, bars, and several hotels, including the Desert Cave Hotel, where half of the rooms are underground.
"The beauty of living underground is that it's very quiet and very still," says Robert Coro, managing director at the Desert Cave Hotel. "There's no air movement or rush of air from the air conditioner, and since there are no windows or natural light, you get a very peaceful night's sleep."
Tourists And Residents Must Watch Out For Unmarked Holes In The Ground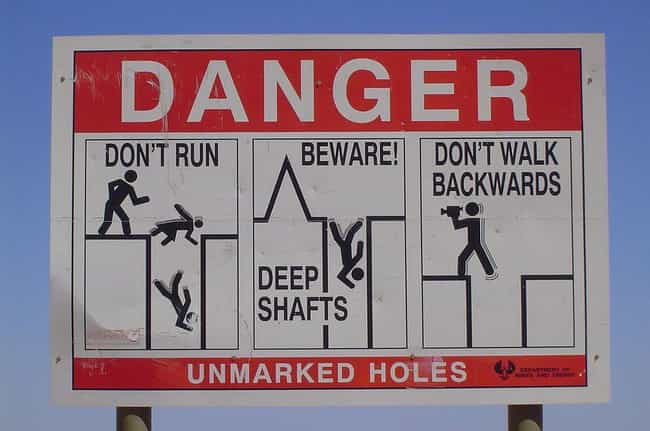 Opal is a favorable industry, but it's not as lucrative as it was 100 years ago. Some of the opal mines shut down and ultimately turned into "dugouts," where people built structures like churches and bars.
These closed mines make for tricky footing around the town, however, as there are several unmarked holes from old opal digs. Tourists and residents alike must remain aware of these holes, which usually feature a large red sign.
It's So Hot Grass Does Not Grow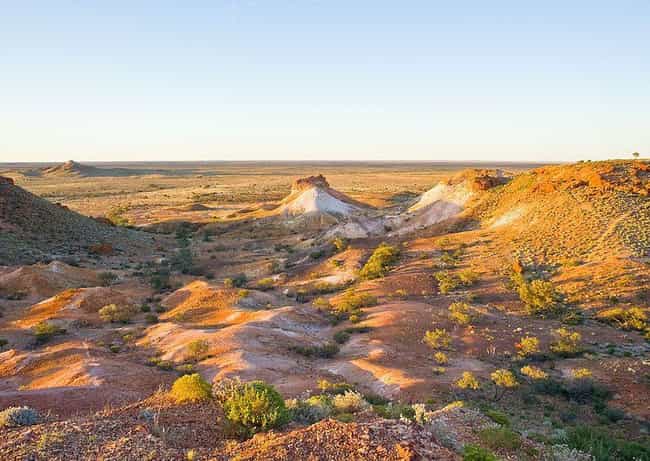 Coober Pedy gets incredibly hot. Temperatures in the summer can climb up to 120 degrees in the shade. Because of the heat, the South Australian town does not grow much grass. In fact, the golf courses there are mainly composed of dirt. The course provides golfers with squares of carpet so they can tee off and enjoy the game.